Medical Credit Card Marketers Are Trying More Ways to Reach You
Medical credit card promotions can now be found at physician offices, diagnostic centers and hospital websites, group says.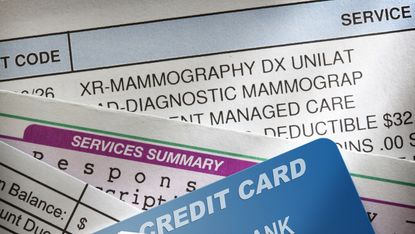 (Image credit: DNY59, Getty Images)
The marketing of medical credit cards – which were once offered mostly by health care providers to patients who had little or no coverage – is expanding into more health care sectors, adding to medical debt for patients and, in some cases, even contributing to bankruptcies, according to a new report.
"This relatively new version of a credit card, marketed specifically for health care services and products, usually lures in applicants with promises of a promotional 0% APR for an introductory period of 6-18 months," the U.S. Public Interest Research Group (PIRG) said in its response to a government request for information (RFI) on medical payment products. But more complex terms of the financial agreements are not always evident to applicants, and high interest rates and late fees can add to costs, the group said.
The list of health care settings now offering these cards includes physician offices, diagnostic centers and hospital websites, PIRG said.
Subscribe to Kiplinger's Personal Finance
Be a smarter, better informed investor.
Save up to 74%
Sign up for Kiplinger's Free E-Newsletters
Profit and prosper with the best of expert advice on investing, taxes, retirement, personal finance and more - straight to your e-mail.
Profit and prosper with the best of expert advice - straight to your e-mail.
In July, the Consumer Financial Protection Bureau (CFPB), the Treasury and the Department of Health and Human Services (HHS) issued the RFI to see whether healthcare providers are promoting financial products that raise patient debt and lead to higher consumer costs.
From 2018 to 2020, patients used specialty medical credit cards or loans with deferred interest periods to pay for almost $23 billion in healthcare expenses, accrued over more than 17 million transactions, according to a CFPB report last May.
"Quick 'fixes' like medical credit cards may be tempting, but they are costly, further exacerbating the problem," Patricia Kelmar, senior director of PIRG Health Care Campaigns, said in her group's response. "We urge you to use your existing authorities to the greatest extent possible to protect consumers from high-cost medical credit cards. We urge you to move swiftly from this RFI to rule-making."
Medical debt's role in bankruptcy filings
PIRG also referred to a study on bankruptcies in Oregon, a Medicaid-expansion state, which revealed that medical debt played a major role in bankruptcy filings in 2019.
"We were surprised that the single most frequently listed medical debt holder was not a hospital or other health care provider, but rather a medical credit card – CareCredit from Synchrony Bank," PIRG said. This particular card was listed in 1,037 filings, totaling more than $2 million owed to CareCredit, with a median debt per bankruptcy filer of $1,443 - higher than any of the top 10 most cited health care systems in the study, PIRG said.
The CFPB, HHS and Treasury Department said that public input would improve their efforts to safeguard consumers against predatory medical debt and collections practices. Including PIRG's comments, the agencies received 75 responses by today's deadline.
According to the CFPB website, $88 billion of outstanding medical bills are currently in collections, affecting one out of five Americans. An infographic on the site provides various how-to answers to a series of questions to help you navigate the medical and collections systems.
RELATED CONTENT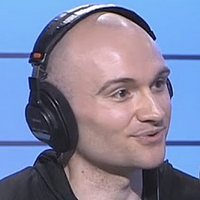 Joey Solitro is a freelance financial journalist at Kiplinger with more than a decade of experience. A longtime equity analyst, Joey has covered a range of industries for media outlets including The Motley Fool, Seeking Alpha, Market Realist, and TipRanks. Joey holds a bachelor's degree in business administration.