What Is APR?
Knowing your APR is a good credit habit, even if you pay off your credit card balance every month.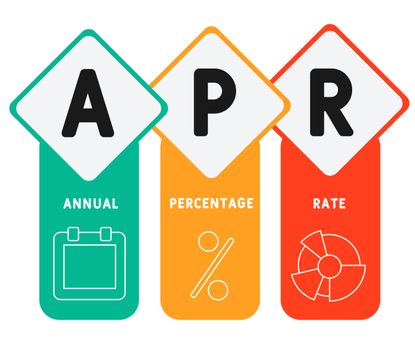 (Image credit: Getty Images)
While the best rewards credit cards can help you rack up cash back, points or miles on purchases, they usually come with high interest rates. Because of this, balances on your card can be challenging to pay off, especially if you don't know your card's annual percentage rate (APR). In fact, 43% of cardholders carrying a balance don't know their credit card APR, according to a 2023 Bankrate study.
What is APR?
The APR associated with your credit card is your card's interest rate. In other words, it's how much extra money you'll pay on any balance you don't pay off in full at the end of each billing cycle. APR is typically stated as a yearly rate, and it can be fixed or variable. If you don't know your APR, you can find it in your credit card's terms and conditions.
Most credit cards operate on a variable rate, meaning the rate can change, often rising or falling in tandem with interest rates set by the Federal Reserve. When the Federal Reserve Board raises short-term interest rates, interest rates on credit cards and most other lending and savings products typically increase, like mortgages, home equity lines of credit, high yield savings accounts and other loans.
Subscribe to Kiplinger's Personal Finance
Be a smarter, better informed investor.
Save up to 74%
Sign up for Kiplinger's Free E-Newsletters
Profit and prosper with the best of expert advice on investing, taxes, retirement, personal finance and more - straight to your e-mail.
Profit and prosper with the best of expert advice - straight to your e-mail.
How does APR affect me?
If you're carrying a balance on a credit card with a high APR, plan to pay it off as soon as possible without adding any new purchases, or else you'll be stuck with expensive interest payments and can end up in credit card debt.
If you are struggling to keep up with interest payments on your credit card, applying for a balance transfer credit card can be beneficial. Balance transfer credit cards offer an introductory 0% APR for qualifying balance transfers, The length of these introductory periods varies, but some of the best balance transfer cards allow you to avoid interest rates for up to 21 months. You can also check to see if any current cards in your wallet are offering balance-transfer promotions.
Keep in mind that with any balance transfer, if you don't pay your balance by the time the promotion ends, any balance left over is generally subject to your card's normal interest rate. And read the fine print — your balance could be subject to retroactive interest charges.
Use our tool, in partnership with Bankrate, to find the right credit card for you.
Related Content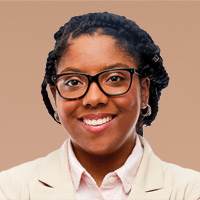 Ex-staff writer, Kiplinger's Personal Finance
Rivan joined Kiplinger on Leap Day 2016 as a reporter for Kiplinger's Personal Finance magazine. A Michigan native, she graduated from the University of Michigan in 2014 and from there freelanced as a local copy editor and proofreader, and served as a research assistant to a local Detroit journalist. Her work has been featured in the Ann Arbor Observer and Sage Business Researcher. She is currently assistant editor, personal finance at The Washington Post.