IRS 1099-K Form: When You Might Get One From Venmo, PayPal, Others
A new IRS 1099-K reporting requirement for payment networks like Venmo, PayPal, Amazon, and Cash App applies for 2023.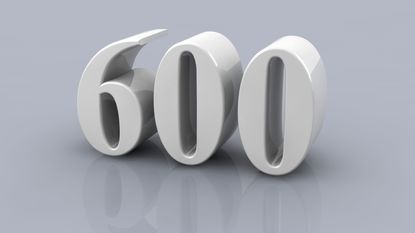 (Image credit: Getty Images)
IRS 1099-K reporting requirements have caused a lot of confusion. That's mainly because of changes to a federal tax reporting rule that requires third-party payment networks to send a form 1099-K to millions of online sellers. The "$600 rule" means if the payments you received for goods or services through third-party payment networks like Venmo, PayPal, Amazon, and Square exceed $600, you will receive a 1099-K to use when filing your federal income tax return.
The $600 rule was supposed to go into effect last year but was delayed by the IRS, which caused even more confusion. Since then, some online marketplaces, including PayPal, eBay, and Etsy, have asked Congress for IRS 1099-K relief for online sellers. The Coalition for 1099-K fairness argues that the $600 rule will disproportionately burden some taxpayers, who could be at risk of over-reporting their income or "forced to hire a tax professional" to ensure compliance with the reporting requirement.
Subscribe to Kiplinger's Personal Finance
Be a smarter, better informed investor.
Save up to 74%
Sign up for Kiplinger's Free E-Newsletters
Profit and prosper with the best of expert advice on investing, taxes, retirement, personal finance and more - straight to your e-mail.
Profit and prosper with the best of expert advice - straight to your e-mail.
However, unless Congress takes action, millions of people who sell goods or services online should expect the $600 reporting threshold to apply to their 2023 online sales.
Here's what you need to know about what the 1099-K reporting requirement is, who may send you a 1099-K for 2023, and what to do with a 1099-K if you receive one.
1099-K reporting requirement 2023
Previously, to receive a 1099-K from a third-party payment network, you had to exceed $20,000 in transactions for goods and services and have more than 200 business transactions in a year.
But for transactions that occur during 2023, the $600 1099-K threshold currently applies. So many more people, even those who are more casual online sellers, will receive 1099-Ks in early 2024 when they're ready to file their 2023 tax returns.
However, It's also important to note that a new 1099-K reporting requirement doesn't change the fact that the IRS has always required taxpayers to report all taxable income, whether they receive a 1099-K form or not.
What if you haven't filed your 2022 tax return yet? For your 2022 tax return (if you haven't filed yet due to an extended tax deadline) the former, higher $20,000/200 transaction threshold applies for goods and services that you received payment for through third-party payment networks last year.
Note: Congress could consider a proposal in a potential year-end 2023 tax package to repeal the $600 rule. Stay tuned to Kiplinger for more reporting.
What is a 1099-K form used for?
Form 1099-K is an IRS information reporting form.
The form contains information, for your tax return, about the gross amount of payment transactions that you had on a third-party payment network when that amount exceeds $600 in the previous year.
Companies that are required to send a 1099-K provide a copy to you and the IRS.
When will you receive a Form 1099-K? Generally, if you received more than $600 in payments for goods or services through third-party payment network transactions in 2023, you will likely receive a Form 1099-K by the end of January or early February of 2024.
What to do with a 1099-K
If you receive a Form 1099-K, you will want to make sure that it matches the information that you have in your records.
If there are any problems with your 1099-K (e.g., the amounts listed don't belong to you or other information on the form is incorrect), you should contact the third-party payment network that sent the form. They might be able to issue a corrected form.
Businesses that are required to report an income over $600 also include popular sites like Etsy, StubHub, Depop, Poshmark, etc. (This isn't an all-inclusive list of companies and platforms.) If you're unsure about whether you will receive a 1099-k, most of these sites have questions and answers on their websites that can help.
Keep in mind, however, that personal transactions (e.g., personal payments to friends and family) on payment networks including Venmo, PayPal, etc., are not considered "payments for goods and services." That's important because the 1099-K third-party payment network reporting rule applies to payments made for goods and services. It doesn't apply to payments made through the payment networks that were gifts, or other personal payments of money to family and friends.
If, for some reason, personal transactions from any of the third-party payment providers get reported on your 1099-K, contact the payment network to see if you can get a corrected form.
If you can't get a correction, your records should show personal payments made on the network versus payments for goods and services. Good records can help support the amount of income that you claim on your tax return.
Do you have to report a $600 Income?
Normally, any 1099-K Form will go to you and the IRS. So, the likelihood that the IRS will notice a difference in your federal income tax return between your income reporting, and the reporting on your 1099-K form, (if there are differences) is relatively high.
But keep in mind that the $600 reporting requirement currently applies for transactions during 2023. So unless something changes, you should plan on working with the $600 rule when you file your 2023 tax return.
Also, the IRS requires taxpayers to report all taxable income, so it's best to report your taxable income and to keep good records that substantiate that income.
If you're worried about tax liability from your side hustle, consider whether some tax deductions and credits for the self-employed might help reduce your tax bill, and double-check other important tax changes for this filing season.
Related Content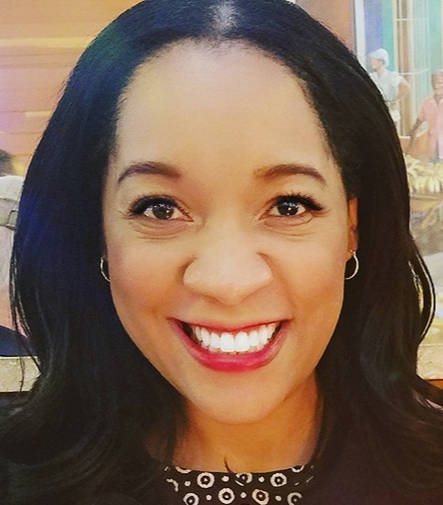 Senior Tax Editor, Kiplinger.com
As the senior tax editor at Kiplinger.com, Kelley R. Taylor simplifies federal and state tax information, news, and developments to help empower readers. Kelley has over two decades of experience advising on and covering education, law, finance, and tax as a corporate attorney and business journalist.