20 Financial Innovations You Can't Afford to Ignore
The way we manage our money has changed profoundly in recent years.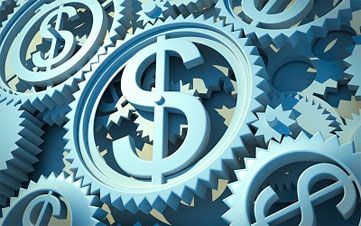 The way we manage our money has changed profoundly in recent years. A raft of entrepreneurs has melded vision, technology and start-up capital to come up with innovations that are helping us save, spend, invest and retire smarter. Here are 20 of our favorite financial innovations. Some are new. Some are tried, true and familiar. Chances are they're transforming your financial life.
Is your favorite financial innovation missing from the list? By all means, speak up. Make your pitch in the reader comments field below, or share your thoughts on Kiplinger's Facebook page. The slide show begins with the navigation below.
1/21
Kiplinger's Favorite Money Management Innovation: Mint.com
Mint.com is an online budgeting tool that links to your bank and credit card accounts, relying on a huge database of businesses to match expenditures to budget categories. Mint.com can tell whether a $40 debit went for gas or groceries and show you whether you're sticking to your budget in each category. Unlike desktop software, the online tool keeps tabs on your spending with little or no effort on your part.
It's the brainchild of Aaron Patzer, who in 2005 was a 25-year-old computer engineer who got frustrated with Microsoft Money and thought, There's got to be a better way to do this. In 2007, Patzer launched his company at TechCrunch 4.0, a showcase for tech start-ups, where it won the $50,000 first prize and garnered enough exposure to attract $17 million in venture capital.
Now nearly six million users strong, Mint has grown faster than the fresh herb it's named for and inspired a handful of similar budgeting sites. Patzer hit pay dirt in 2009, when he sold his company to Intuit for $170 million. He's working there now, planning an overhaul of QuickBooks, the small-business financial software. - By Jane Bennett Clark
2/21
Money Management Runner Up: TurboTax
Tax software has been a boon for do-it-yourselfers trying to cope with the complex U.S. tax code. TurboTax, owned by Intuit, leads the industry in sales. This top-rated software takes taxpayers through each step of the tax-filing process, asking questions, identifying deductions and doing the math on complex computations for you.
3/21
Money Management Runner Up: Mobile Banking Apps
Remember when checking your bank balance involved standing in line for the next available teller at the bank? With mobile bank applications, you can review your accounts, transfer funds and even make deposits on the fly. Most of the largest banks have at least one mobile app for the iPhone, and apps for Android phones are following apace.
4/21
Money Management Runner Up: Charity Navigator
An independent watchdog, Charity Navigator assigns zero- to four-star ratings to more than 5,000 charities based on their financial health and the efficiency of their operations. It has helped millions of people become philanthropists.
5/21
Kiplinger's Favorite Investing Innovation: Powershares ETFs
Benjamin Fulton didn't invent the exchange-traded fund, but he thinks he helped make the ETF better. When Fulton began working at what's now Invesco PowerShares in 2003, the firm had just two index-tracking ETFs. Today, there are 120 PowerShares funds.
Almost all ETFs track underlying indexes. When an index weights stocks by market value (as does Standard & Poor's 500-stock index), the better a stock performs, the bigger a role it plays in the index. That creates the risk that the index tilts toward over-valued stocks.
A firm called Research Affiliates was working on indexes that would weight companies by fundamental factors, such as cash flow and dividends. Fulton contacted the firm to forge a partnership. PowerShares now offers eight ETFs that bear the stamp of Research Affiliates.
The funds, which hold $3 billion in assets, are representative of PowerShares' approach to innovation -- scouring news, investment research and popular culture to see what issues are being debated and how an ETF might play into the solution. The company's rapidly growing investment mix includes funds that focus on everything from clean energy to floating-rate bank loans. By Kathy Kristof
6/21
Investing Runner Up: Online Stock Trading
William A. Porter was the proud owner of a new Apple computer in 1980, and he knew just what he wanted to do with it -- trade stocks without a broker. He met a brilliant programmer named Bernard Newcomb at a party. The duo executed the first online trade in 1983, launching a company that eventually became E*Trade.
7/21
Investing Runner Up: Target-Date Funds
With 401(k) plans fast becoming the economic cornerstone of retirement, Chip Castille knew that divvying assets into appropriate categories would be pivotal for the financial security of U.S. workers. In 1993, his team at Barclays Global (now part of BlackRock) developed LifePath -- the first funds to change the asset mix based on proximity to a goal.
8/21
Investing Runner Up: TIPS
Lawrence Summers was a deputy Treasury secretary when he pressed the government to create an investment that would help consumers cope with the threat of rising consumer prices. The first Treasury inflation-protected securities, which offer interest payments that rise (and fall) with the consumer price index, were issued in 1997.
9/21
Kiplinger's Favorite Leisure Innovation: Zipcar
You need a car, but not all the time. Renting can be a pricey pain, and there are only so many times you can borrow your neighbor's car. That's the situation Robin Chase, then 40, faced in 1999 while raising three kids in Cambridge, Mass. A friend told her about a car-sharing program in Europe, and the light went on for Zipcar, which she founded in 2000.
Helping out her plan: Internet and wireless technology that enabled people to reserve vehicles and then unlock and drive them with special cards. Zipcar now operates in 14 cities and at more than 230 U.S. colleges, with more than 560,000 members who can rent cars by the hour or the day -- including a fleet of plug-in hybrids in some locations.
Zipcar's initial public offering in April was a resounding success. Chase, who left the company in 2003, has long since moved on to her latest venture, called Buzzcar, which focuses on neighborhood-based car sharing. She's rolling out the concept in Paris.
By Pat Mertz Esswein
10/21
Leisure Runner Up: Netflix
Founded in 1997, Netflix introduced the model of flat-fee, unlimited DVD rentals without late fees -- and almost single-handedly killed the video store. Starting with DVDs ordered online and delivered by mail, it introduced unlimited Internet video streaming in 2008. Competitors are already nibbling, but Netflix plans to outspend them.
11/21
Leisure Runner Up: ITA Software
MIT computer scientists started this company in 1996 and created QPX, a program that made airfare shopping and pricing more efficient and consumer-friendly. It's used by airlines as well as online travel sites Orbitz, Kayak and Bing Travel. Google acquired the company in April.
12/21
Leisure Runner Up: Match.com
The site, owned by IAC/InterActiveCorp., pioneered online dating in 1995 and revolutionized the way couples get together. Members, who pay as much as $35 a month, create a profile, search for a match and start a conversation. A recent survey conducted for Match.com shows that almost one-fifth of recently married respondents found their spouse online.
13/21
Kiplinger's Favorite Spending Innovation: Groupon
Groupon, the deal-of-the-day Web site, sends out more than 900 daily offerings of deep discounts to local businesses. Why is it successful? One simple reason: Everybody loves a bargain. The fast-growing membership -- now at 70 million subscribers in 46 countries -- and spawning of copycat sites, such as LivingSocial, are proof that the concept has appeal.
Chicago-based Groupon, started in 2008 by Northwestern University graduate Andrew Mason, has been called the fastest-growing company ever. It now has 6,000 employees worldwide, and first-quarter revenue was a whopping $644.7 million. Groupon just announced plans to go public.
The company is trying to capitalize on its popularity. Last year, Groupon started to personalize the deals that show up in your e-mail in-box, based on where you live and your buying history. In May, the company introduced GrouponNow -- instant deals via a mobile app -- in Chicago. If all goes well, more cities will follow.
- By Jessica L. Anderson
14/21
Spending Runner Up: eBay
Started as an experiment by programmer Pierre Omidyar in 1995, eBay brought auctions online and became the world's largest electronic marketplace. You can bid on items ranging from teapots to trucks, or use the Buy It Now feature to pay a set price. Daily deals offer discounts and free shipping on a variety of products.
15/21
Spending Runner Up: Craigslist
Classifieds were half-inch blurbs in the local newspaper until Craig Newmark started an e-mail list of San Francisco events in 1995. It spread to other cities and evolved into the go-to site for local classified ads for everything from job listings and housing to buying and selling anything you can think of. Users post 50 million ads each month to 700 local sites in 70 countries.
16/21
Spending Runner Up: TrueCar
The biggest concern for most people when shopping for a new car is how much to pay. Scott Painter launched TrueCar in 2008 to help you find out. Search for a car in your area and the Web site shows you a graph of what others are paying and what a good price is, plus the best local no-haggle price and info on incentives and fees.
17/21
Kiplinger's Favorite Retirement Innovation: Brightscope
Brightscope.com provides free ratings and fee information on more than 55,000 401(k) plans. Founded in 2009 by brothers Mike and Ryan Alfred, the site empowers workers to discover the good, the bad and the ugly about their retirement plans. Employees can ask about fees and investment options, and plan sponsors gain leverage to negotiate lower prices with service providers.
The Alfreds view complaints from industry insiders about the rating system as proof that they have struck a nerve. The company makes money by selling analytical data to plan sponsors, asset managers and plan providers.
What's next? Brightscope recently unveiled a free search tool to let consumers find, compare and, eventually, rate financial advisers. The brothers, who hope to take their company public in a few years, think their latest innovation will top their first one.
- By Mary Beth Franklin
18/21
Retirement Runner Up: The Automatic 401(k)
The majority of private employers now automatically enroll new workers in a retirement savings plan, and many enable workers to boost their contributions automatically over time. Propelled by pension reform legislation in 2006, age-appropriate target-date funds are now the most popular default investment.
19/21
Retirement Runner Up: Financial Engines
This online investment pioneer has been helping workers save for retirement since 1998. The firm, based in Palo Alto, Cal., provides guidance to do-it-yourself investors and offers managed accounts. Its latest innovation is a professionally managed program to turn 401(k) balances into steady payouts for life.
20/21
Retirement Runner Up: Fidelity's Income Strategy Evaluator
A new, free tool at Fidelity.com enables everyone, not just Fidelity customers, to estimate future retirement expenses and income. The robust tool recommends appropriate investment strategies to generate steady income (with or without using annuities) and provide growth to keep pace with inflation.
21/21