Best Stocks in the Midwest to Buy Now
We scoured the nation to identify the best stock in every state.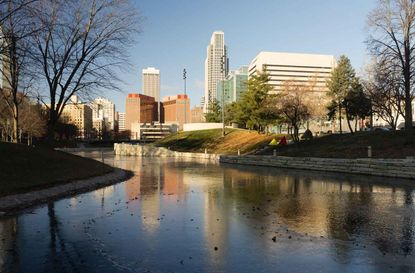 (Image credit: Getty Images)
We scoured the nation to identify the best stock in every state. Here are the 12 publicly traded companies based in the Midwest that we picked. Our list of Midwestern stocks is diverse, ranging from the biggest blue-chip name in burgers to a small producer of salt and specialty fertilizers.
A word of caution: Since we picked a single stock from each state, and choices in some Midwestern states are sparse, a few of these stocks are best suited to investors comfortable with a higher degree of risk. This is not a selection of our favorite stocks in the entire region, in other words. Take a look at the best stock to buy now in each state in the Midwest.
Prices and data are as of June 22, 2017. Click on ticker-symbol links in each slide for current prices and more. States are listed in alphabetical order.
Associate Editor, Kiplinger's Personal Finance
Ryan joined Kiplinger in the fall of 2013. He writes and fact-checks stories that appear in Kiplinger's Personal Finance magazine and on Kiplinger.com. He previously interned for the CBS Evening News investigative team and worked as a copy editor and features columnist at the GW Hatchet. He holds a BA in English and creative writing from George Washington University.