10 Communications Services Stocks to Buy for 2019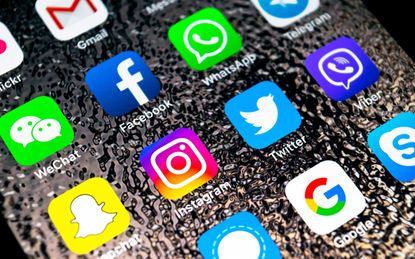 (Image credit: Getty Images)
It has been more than two years since real estate companies were pulled from the financials sector under the Global Industry Classification Standard (GICS) and put into their own sector.
Then late last year, the GICS reshuffled again, (opens in new tab) moving 26 companies from the telecommunication services, consumer discretionary and information technology sectors to a new Communications Services sector, creating GICS Code 50 – a combination of old media and new media.
Included in the move were three of the five FAANG stocks – Amazon.com (AMZN (opens in new tab)) and Apple (AAPL (opens in new tab)) remained in the consumer discretionary and technology sectors respectively – providing investors with a mixed bag of component companies, some with lots of upside potential, and others with very little. The regulatory issues facing some of the social media companies in the communications services sector worries some professional investors, for instance.
"The regulatory pendulum tends to swing from 'not enough' to 'too much,' and it will take time to balance," says Scott Wren, senior global equity strategist at Wells Fargo Investment Institute in St. Louis. "In the meantime, we have to think about overregulation."
To get past the headwinds, you need to focus on quality. That said, here are 10 communications services stocks to buy for a shot at outperforming the Standard & Poor's 500-stock index over the next few years.
Data is as of Feb. 24, 2019. Dividend yields are calculated by annualizing the most recent quarterly payout and dividing by the share price. Analyst opinions provided by The Wall Street Journal.
Contributing Writer, Kiplinger.com
Will has written professionally for investment and finance publications in both the U.S. and Canada since 2004. A native of Toronto, Canada, his sole objective is to help people become better and more informed investors. Fascinated by how companies make money, he's a keen student of business history. Married and now living in Halifax, Nova Scotia, he's also got an interest in equity and debt crowdfunding.