10 High-Risk, Low-Rated Stocks to Avoid
With markets a little "toppy" these days, here are 10 S&P 500 stocks that quants have flagged as risky investment opportunities right now.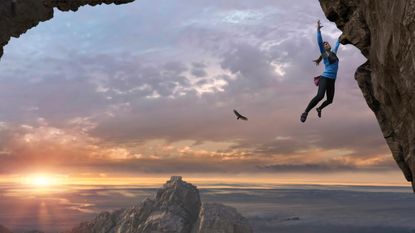 (Image credit: Getty Images)
They say bull markets climb a wall of worry. And with stocks setting record highs seemingly every other day, it's understandable if some investors are feeling a bit jittery.
Markets never move in a straight line, after all. Valuations, in many cases, do indeed appear to be stretched; the cyclically adjusted P/E (CAPE) ratio of S&P 500 stocks, based on average inflation-adjusted profits over the past 10 years, is at its second-highest level ever. And some of the market's highest-flying bets on economic recovery seem to be getting riskier by the day.
To get a sense of where some of the more dangerous names in the market might lurk right now, we tried something different and turned to quantitative analysis.
Quantitative analysis employs mathematical and statistical models to value stocks. The idea is that a rigorous and dispassionate analysis of fundamentals, technicals, investor sentiment and other factors will yield better stock picks.
Refinitiv Stock Reports Plus provides just such quantitative analysis. The platform employs a weighted mathematical and statistical model that scores stocks on six factors – earnings, fundamentals, relative valuation, risk, price momentum and insider trading – then spits out an overall, or average, score. The scoring scale runs from 1 to 10, with 10 being the best possible grade.
Given investors' heightened awareness of risk in a market that perhaps feels a bit "toppy" these days, we looked for S&P 500 stocks with the worst combination of risk and average scores based on current valuations. For good measure, we also took a look at what Wall Street analysts have to say about some of these riskier names.
Have a look at 10 S&P 500 stocks that quantitative analysis flags for having poor combined risk and overall profiles in this red-hot market. This certainly isn't to say these companies are destined for failure, it's just at current valuations, investment opportunities may fall on the riskier side.
Disclaimer
Stocks ranked by risk score, from least to most risky. Share price and other data as of May 7. Quantitative analysis courtesy of Refinitiv Stock Reports Plus. Analysts' consensus recommendations and related data courtesy of S&P Global Market Intelligence, unless otherwise noted.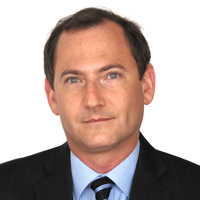 Senior Investing Writer, Kiplinger.com
Dan Burrows is Kiplinger's senior investing writer, having joined the august publication full time in 2016.
A long-time financial journalist, Dan is a veteran of SmartMoney, MarketWatch, CBS MoneyWatch, InvestorPlace and DailyFinance. He has written for The Wall Street Journal, Bloomberg, Consumer Reports, Senior Executive and Boston magazine, and his stories have appeared in the New York Daily News, the San Jose Mercury News and Investor's Business Daily, among other publications. As a senior writer at AOL's DailyFinance, Dan reported market news from the floor of the New York Stock Exchange and hosted a weekly video segment on equities.
Once upon a time – before his days as a financial reporter and assistant financial editor at legendary fashion trade paper Women's Wear Daily – Dan worked for Spy magazine, scribbled away at Time Inc. and contributed to Maxim magazine back when lad mags were a thing. He's also written for Esquire magazine's Dubious Achievements Awards.
In his current role at Kiplinger, Dan writes about equities, fixed income, currencies, commodities, funds, macroeconomics, demographics, real estate, cost of living indexes and more.
Dan holds a bachelor's degree from Oberlin College and a master's degree from Columbia University.
Disclosure: Dan does not trade stocks or other securities. Rather, he dollar-cost averages into cheap funds and index funds and holds them forever in tax-advantaged accounts.