The 7 Best SPDR ETFs to Buy and Hold
While there are many challenges facing markets right now, these seven SPDR ETFs give investors options to build a solid, low-cost portfolio.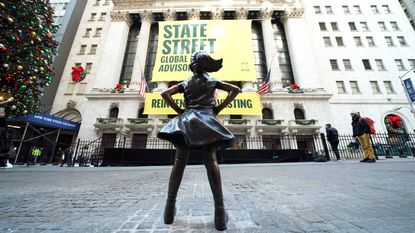 (Image credit: Getty Images)
State Street's job as an investment manager is to get you from point A to point B with as little pain as possible, and hopefully, plenty of assets in your retirement portfolio. And to its credit, many of its best SPDR ETFs do exactly that.
State Street now boasts 137 ETFs under the SPDR nameplate. The ETF provider, which already has low fees, recently announced that it was cutting fees on its sector ETFs by two basis points (a basis point is one-one hundredth of a percentage point) to 0.10%.
This could help investors decide where to put their money as we navigate a year that many analysts believe won't be nearly as rewarding as 2021 was.
"As the bull market transitions from 2021 to 2022, a number of risks need to be carefully monitored," write State Street Global Advisors strategists in their 2022 ETF Market Outlook. "Supply chain disruptions across four dimensions – products (autos, semiconductors), transportation (shipping containers, trucking), labor shortages and energy shortfalls – continue to be a challenge for the global economy. Bottlenecks have contributed to higher and more persistent inflation than most market observers and central bankers had been expecting."
Stubborn inflation, rising interest rates and COVID-19 are three issues that present investors with challenges in 2022, while Russia's invasion of Ukraine only adds more uncertainty to the mix.
Fortunately for investors, State Street's SPDR ETFs offer a broad range of options that allow investors to build a core portfolio while also taking occasional shots to capture some of the economic benefits derived from innovation.
Read on as we examine seven of the best SPDR ETFs to buy and hold for at least the next few years, if not throughout your investing horizon. Of course, depending on your personal needs, you might load up on certain funds while ignoring others. But this list offers up options for just about every core portfolio objective.
Data is as of March 1. Dividend yields represent the trailing 12-month yield, which is a standard measure for equity funds.
Contributing Writer, Kiplinger.com
Will has written professionally for investment and finance publications in both the U.S. and Canada since 2004. A native of Toronto, Canada, his sole objective is to help people become better and more informed investors. Fascinated by how companies make money, he's a keen student of business history. Married and now living in Halifax, Nova Scotia, he's also got an interest in equity and debt crowdfunding.