Best SPDR ETFs to Buy and Hold
While there are many challenges facing markets right now, these seven SPDR ETFs give investors options to build a solid, low-cost portfolio.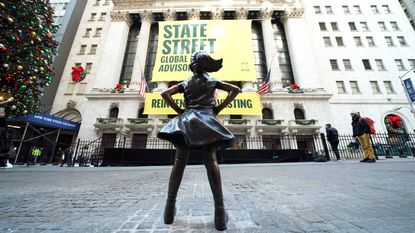 (Image credit: Getty Images)
State Street's job as an investment manager is to get you from point A to point B with as little pain as possible and hopefully, plenty of assets in your retirement portfolio. And to its credit, many of its best SPDR ETFs do precisely that.
State Street now boasts 141 ETFs under the SPDR nameplate. The most famous, not to mention the largest SPDR, is the S&P 500 ETF Trust (SPY), with net assets of $391 billion. It is celebrating its 30th anniversary in 2023. SPY launched the ETF era and investors are better for it.
Are SPDR ETFs a good investment?
For investors, State Street's SPDR ETFs offer a broad range of options that allow them to build a core portfolio while taking occasional shots to capture some of the economic benefits of innovation.
This is especially important amid upheaval we've seen already in 2023. We're not even halfway through the year and investors have already been hit by several bank failures, higher interest rates, lower earnings growth, significant tech layoffs and volatile markets. That's a lot to absorb.
Heading into 2023, investors expected "the economy to falter, corporate profits to plunge, and job losses to rise due to the lag effects of aggressive Fed rate hikes," State Street Global Advisors stated in its 2023 market outlook. "This potential recession is the most anticipated in modern history."
Given the strength of the labor market, most economists now expect a recession to be short and mild, if one even occurs. And one of the silver linings to a slowing economy, writes Kiplinger economist David Payne in his forecast for gross domestic product (GDP), is a continued decline in inflation. "If inflation does come down as expected, then the Fed might be willing to actually cut interest rates next year," Payne says.
For investors focused on the long term vs the day-to-day of the market, here are seven of the best SPDR ETFs to buy and hold for at least the next few years. Of course, depending on your personal needs, you might load up on certain funds while ignoring others. But this list offers up options for just about every core portfolio objective.
Data is as of May 22. Dividend yields represent the trailing 12-month yield, which is a standard measure for equity funds.
Contributing Writer, Kiplinger.com
Will has written professionally for investment and finance publications in both the U.S. and Canada since 2004. A native of Toronto, Canada, his sole objective is to help people become better and more informed investors. Fascinated by how companies make money, he's a keen student of business history. Married and now living in Halifax, Nova Scotia, he's also got an interest in equity and debt crowdfunding.