Election 2020: States With Tax Questions on the Ballot
On November 3, voters in 17 states weighed in on a variety of proposed changes impacting taxes on everything from property to pot.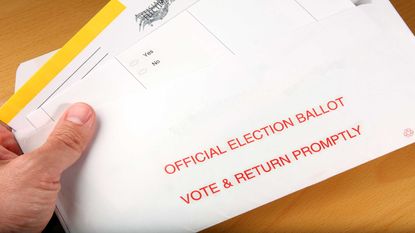 (Image credit: Getty Images)
Note: We have updated this article with available results (projected results are provided if final results are not yet available). See the top of each state to learn whether the measures were approved or rejected.
The 2020 election is a vital one for millions of American voters, not just because it's a presidential election year, but because voters in 32 states, the District of Columbia and the U.S. territories were asked to weigh in on a variety of issues that directly impact their communities in the form of ballot initiatives. For those who question the importance of standing in line for hours to vote, consider this: Ballot initiatives enable citizens to cut through the red tape of the lawmaking process and have a direct say on issues that affect their communities and their pocketbooks.
Millions of voters in 17 states were asked to cast their vote on a bevy of proposed tax law changes. This year, several states voted to legalize – and tax – marijuana, while voters in Colorado and Oregon decided whether or not their states should increase taxes on tobacco and e-cigarettes to fund state-run health programs. Alaskans, for the first time, were asked to impose a tax on oil producers who drill in the northern reaches of The Last Frontier.
Even if your state doesn't appear on the list below, take a look at what was proposed because you could see a similar tax measure in an upcoming ballot in your state (states are known to replicate policies from other states whose policies were successfully approved). But keep in mind that voter approval doesn't necessarily translate to action. Some initiatives are purely meant to be advisory (e.g., Washington state's tax questions), and sometimes legislators or executives just plain disagree.
Voters in the 17 states listed below saw statewide, tax-related questions on this year's ballot. Check it out and see what residents in these states decided when they voted on November 3.
Contributing Writer, Kiplinger's Personal Finance
Wojno was formerly research director for data-intensive projects such as Kiplinger's college and mutual fund rankings. He has worked as a newswire reporter and newsletter editor for Dow Jones, covering convertible bonds, REITs and mutual funds. He also served as market research manager for Keane Federal Systems, an IT consultancy. He received a BA in communications and computer science as well as a MBA from George Washington University.