The 7 Best New ETFs of 2019
More than a thousand new ETFs have launched over the past five years.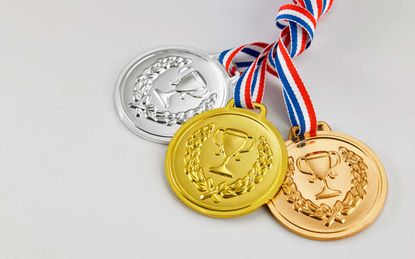 (Image credit: Getty Images)
More than a thousand new ETFs have launched over the past five years. That includes nearly 200 fund debuts through the lion's share of 2019.
But ETFs are hitting the market at a slower pace than in previous years. Last year saw 268 new products come to market, following 276 in 2017 and 246 in 2016. Indeed, August 2019 saw only four launches across the entire month.
"The ETF industry has peaks and valleys in terms of launches," Todd Rosenbluth, head of ETF and mutual fund research at CFRA, told Financial Advisor magazine in September (opens in new tab). "It's a sign of maturity – not maturing – that they're not just throwing products out there but are being more rational in trying to spot the trends that investors might find appealing."
Some of this year's new ETFs seem to prove that point. While 2019's crop is smaller than it has been in recent years, fund providers have come up with some truly worthwhile ideas. A few of these cover nascent industries that previously had little to no fund representation, while others are twists on tried-and-true investing strategies.
Here are the seven best new ETFs of 2019. Because they're all less than a year old, several of these funds have extremely low assets under management (AUM). While low assets can eventually force a fund to liquidate, for the moment, it's not a pressing concern. Just make sure to keep an eye on asset growth over time should you invest in any of these.
Contributing Writer, Kiplinger.com
Will has written professionally for investment and finance publications in both the U.S. and Canada since 2004. A native of Toronto, Canada, his sole objective is to help people become better and more informed investors. Fascinated by how companies make money, he's a keen student of business history. Married and now living in Halifax, Nova Scotia, he's also got an interest in equity and debt crowdfunding.