9 Best Dividend Stocks for Bear Markets
It's no secret that dividend-paying stocks often come out ahead during a market sell-off.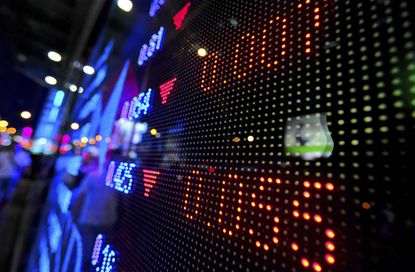 (Image credit: Thinkstock)
It's no secret that dividend-paying stocks often come out ahead during a market sell-off. In 2008, when Standard & Poor's 500-stock index nosedived 37%, the S&P 500 Dividend Aristocrats, an index of large companies that have raised their dividends every year for the past 25 years, surrendered a more tolerable 22%.
But dividends don't always protect you against the worst of a market drop. Consider Bank of America (BAC), which had been a steady dividend payer up until the financial crisis. Then, in 2008, the stock gave up a whopping 63%. How dividend-paying stocks perform "depends on the type of bear market you have," says Chris Philips, a senior investment analyst at Vanguard.
That being said, some dividend stocks have a better record than others. Here, we've identified nine such firms based on their performance during three hostile periods: the bursting-of-the-tech-bubble bear market, from 2000 to 2002, when the S&P 500 plunged 47.4%; the financial-crisis-related 2007-09 disaster, during which the index plummeted 55.3%; and the 2011 correction, a five-month period during which the S&P stumbled 18.6%, just shy of the 20% drop that typically defines a bear market.
These companies have products or services that consumers will pay for, even in a tough economy. Seven out of the nine stocks boast yields higher than the S&P 500's 1.9% payout. And eight of the nine companies derive the bulk of their sales in the U.S., leaving them relatively insulated from the negative effects of a powerful dollar (when the greenback strengthens, overseas profits translate into fewer dollars).
Prices and other figures are as of January 28. Down market dates are March 24, 2000, to October 9, 2002; October 9, 2007, to March 9, 2009; and April 29, 2011, to October 3, 2011. Companies are listed alphabetically.
Contributing Writer, Kiplinger's Personal Finance
Carolyn Bigda has been writing about personal finance for more than nine years. Previously, she wrote for Money, and is a regular contributor to the Chicago Tribune.