The 10 Best Stocks to Invest In for No-Doubt Dividends
The legendary George Soros reportedly would reshuffle his portfolio whenever he would get back spasms.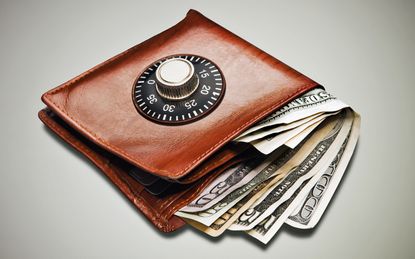 (Image credit: Getty Images)
The legendary George Soros reportedly would reshuffle his portfolio whenever he would get back spasms. Whether it was his subconscious mind's way of telling him he needed to find different stocks to invest in, or simply a ridiculous superstition, Soros would reverse his speculative bets whenever his back would flare up. Frankly, given the man's track record, who are we to question his reasons?
Many people may have had the same back spasms in late January, shortly before the market peaked. But while a little portfolio readjustment may have been an order, one thing most people probably didn't sell were their most reliable dividend stocks. And why would you? Stocks rise, and stocks fall. But a battle-tested dividend payer will deliver the goods through good markets and bad, dropping cash into your pocket with every passing quarter (or even every month).
Today, we're going to look at 10 of the best stocks you can invest in, knowing that they will consistently pay and raise their dividends through bull and bear markets alike.
Warren Buffett has said that you should only buy stocks you'd be perfectly happy to hold if the market shut down for 10 years. These are those kinds of stocks. If the market were to close tomorrow, you'd continue to collect the dividend indefinitely.
Not all of these picks are exceptionally high-yielding. In fact, a high yield sometimes can be a sign of trouble. But most of these dividend stocks to invest in generally will pay a yield that is at least competitive with the bond market, and most have long histories of raising their dividends over time.
Data is as of April 24, 2018. Dividend yields are calculated by annualizing the most recent quarterly payout and dividing by the share price. Click on ticker-symbol links in each slide for current share prices and more.
Contributing Writer, Kiplinger.com
Charles Lewis Sizemore, CFA is the Chief Investment Officer of Sizemore Capital Management LLC, a registered investment advisor based in Dallas, Texas, where he specializes in dividend-focused portfolios and in building alternative allocations with minimal correlation to the stock market.