The Best US Cities for Remote Work
Your real challenge is finding a city that fits your specific financial picture.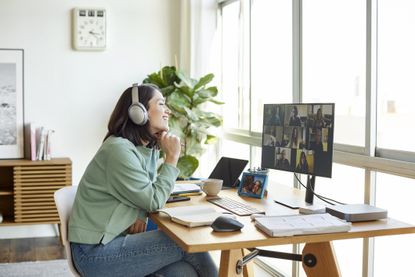 (Image credit: Getty Images)
The pandemic set off a remote work revolution, as the number of people working from home in the U.S. tripled from 2019 to 2021. According to the U.S. Census Bureau, the WFH workforce grew from 9 million workers, or 5.7% of the total workforce, to 28 million, or 17.9%.
This newly liberated swathe of the American workforce is essentially free to work from wherever they want, as long as they have a strong internet connection and a productive workspace.
Remote worker, or digital nomad?
So what's the right location fit for this new location-independent workforce? Last week, rental search engines Rent.com and Zumper each released their rankings of the top cities for remote workers and their more mobile "digital nomad" cousins.
Subscribe to Kiplinger's Personal Finance
Be a smarter, better informed investor.
Save up to 74%
Sign up for Kiplinger's Free E-Newsletters
Profit and prosper with the best of expert advice on investing, taxes, retirement, personal finance and more - straight to your e-mail.
Profit and prosper with the best of expert advice - straight to your e-mail.
Despite their shared love of working online from outside a corporate office, it turns out there are big differences between the two in terms of priorities and geography. Below, we break down the lists, and why they appeal to the two different identities of non-office workers.
Rent.com rankings and methodology
The Rent.com researchers analyzed the following sets of data to make their recommendations for remote work-friendly cities:
Median rent and rent change year-over-year
Access to the internet and average internet speeds
WFH population and number of coworking spaces
The study's focus on long-term rental prices, co-working space density and internet plan speeds seems to treat remote work as a more formal career in a stable urban location.
The report includes an exhaustive list of 100 top cities, broken down by "Median Rent Score", "Average Mbps Score", "Lowest Cost Internet Score", "%Population WFH Score". Those five quantities are added up into a "Total Score" for each U.S. city analyzed. Rent.com's top 10 cities are below:
Swipe to scroll horizontally
| Rank | City, State |
| --- | --- |
| 1 | Orlando, FL |
| 2 | Austin, TX |
| 3 | North Charleston, SC |
| 4 | Grand Rapids, MI |
| 5 | Columbus, GA |
| 6 | Atlanta, GA |
| 7 | Green Bay, WI |
| 8 | Houston, TX |
| 9 | Raleigh, NC |
| 10 | Appleton, WI |
A few interesting takeaways jump out from the study:
Florida, Georgia and South Carolina all rank well for remote workers with three cities in each state making the top 25 best cities for remote work.
24 of the 25 top remote work cities are in the South or Midwestern United States.
San Francisco is the only West Coast city to crack the top 25 cities.
Most top remote work cities are small metros with populations under 250,000 residents.
Zumper city rankings and methodology
Zumper partnered with remote work author and former "digital nomad" Tamara Sanderson to determine their own top cities list. They employed the following factors:
Short-term rental prices
Cost of living
Distance to the airport
Air quality
Availability of entertainment and restaurants
Transportation options
Access to free WiFi
Zumper's ranking of friendliest cities for digital nomads is as follows:
Swipe to scroll horizontally
| Rank | City, State |
| --- | --- |
| 1 | Columbus, OH |
| 2 | Portland, OR |
| 3 | Kansas City, MO |
| 4 | Houston, TX |
| 5 | St Louis, MO |
| 6 | Chicago, IL |
| 7 | Cincinatti, OH |
| 8 | San Antonio, TX |
| 9 | Detroit, MI |
| 10 | Denver, CO |
| 11 | Minneapolis, MN |
We can draw from Zumper's criteria and rankings that "digital nomads" may prize greater flexibility, entertainment options, extremely low cost of living, and lack of long-term commitments. Harvard Business Review explains the digital nomad lifestyle thusly:
"For me and my family, being digital nomads means we have a home base in Spain, but we take frequent two-to-three-week 'work-cation' trips as well as longer working trips of up to three months at a time, enabling us to have worked and lived in more than 60 countries over the last 15 years. It also means we are location independent: If needed, we can leave our home base at any time; we're not tied to any one place with a mortgage or other major commitments. Other nomads travel for shorter or longer stretches, on their own, with a partner, with a group of friends, or even with pets."
Call it the "greener pastures" approach to remote work.
How to calculate your actual cost of living
The lists above present plenty of interesting options for location-independent U.S. workers. Your real challenge is finding a city that fits your specific financial picture. Income, household debt, career needs, expenses, medical costs, diet, entertainment habits - everyone has a different financial DNA.
Use the Cost of Living Calculator from Payscale as a jumping-off point. Plug in your current city, or the city you are considering relocating to, and the calculator will generate averages for housing, transportation, medical care, food prices and more.
Then calculate your take-home pay with ADP's salary paycheck calculator. Add your income, tax status and work benefits, and the calculator will spit out your net income. Finally, calculate your existing expenses with a program like Google Sheets or Excel.
Armed with all this data, see if you can really afford to live in your dream city. Consult the Zumper and Rent.com lists to see if one of those cities could offer better quality of life at lower prices. And then come back to Kiplinger for more tips on how to save money and build a healthy financial lifestyle.
Related Content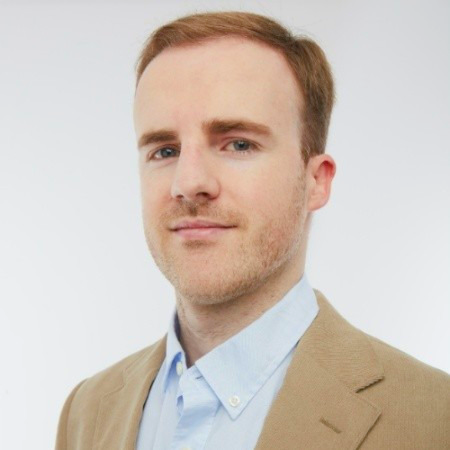 Audience Engagement Manager, Kiplinger.com
Ben Demers manages digital content and engagement at Kiplinger, informing readers through a range of personal finance articles, e-newsletters, social media, syndicated content, and videos. He is passionate about helping people lead their best lives through sound financial behavior, particularly saving money at home and avoiding scams and identity theft. Ben graduated with an M.P.S. from Georgetown University and a B.A. from Vassar College. He joined Kiplinger in May 2017.