What Happens When Student Loan Payments Resume?
With an increased monthly debt burden, borrowers could cut discretionary spending, causing economic turmoil. On the bright side, alternative ways to pay for college are being considered.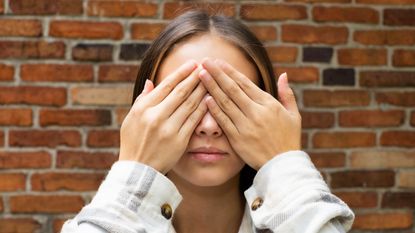 (Image credit: Getty Images)
As October draws closer, millions of Americans are preparing for a stark reality they haven't faced in over three years: the restart of federal student loan payments.
The pandemic-induced payment pause that began in March 2020 was a critical relief during a time of widespread economic instability. However, its cessation could have significant implications for borrowers and the economy.
A looming problem
During the hiatus, many consumers used the break from student loans to help them manage other debts. Borrowers reduced their credit card balances by an average of $611 during the pause, according to a report by TrueAccord, though it also found an alarming surge in credit card reliance, with 87.5 million new cards issued in 2022 alone. Rising interest rates could make unpaid credit card balances more expensive post-resumption.
Subscribe to Kiplinger's Personal Finance
Be a smarter, better informed investor.
Save up to 74%
Sign up for Kiplinger's Free E-Newsletters
Profit and prosper with the best of expert advice on investing, taxes, retirement, personal finance and more - straight to your e-mail.
Profit and prosper with the best of expert advice - straight to your e-mail.
Another unexpected consequence highlighted by the report's data analysis is the growth of auto loan debt among those who deferred student loans. These borrowers saw an increase of $264 in their auto loan balance in 2020 and a further increase of $428 in 2021. By 2022, student loan holders had an average of $811 more in auto loan debt than non-student loan holders, a sobering revelation.
Experts have expressed concern regarding this trend, warning that the resumption of student loan payments will usher in a monthly debt burden that borrowers will likely struggle to manage. This could lead to a significant increase in delinquencies across credit types, which would invariably impact consumer financial health on a large scale.
In addition to the burgeoning debt, the restart of loan payments is anticipated to impact consumer behavior, leading to a reduction in consumption, especially of discretionary goods and services. This scenario could prove disastrous, particularly when businesses are grappling with an inflation rate that peaked at 9.1% in June 2022 (it was 3.2% this past July). This disruption could push the economy into a recession.
An opportunity to change behavior
However, amid these concerns, the payment pause has had the beneficial side effect of increasing awareness about long-term options for financing higher education.
Embarking on the journey of higher education is an exciting and transformative experience for parents and prospective students alike. However, it also presents a significant financial challenge that requires careful planning and consideration.
Here are some options:
Tuition payment plans. Many colleges and universities offer tuition payment plans that allow families to spread the cost of tuition and fees over several months instead of making a single lump-sum payment. These plans typically divide the total cost into equal monthly installments, often without charging interest.
It is essential to contact the college's financial aid or bursar's office to learn about available payment plan options and enrollment deadlines.
Federal Work-Study (FWS). This need-based program provides part-time employment opportunities for eligible students. These programs allow students to earn money to help cover educational expenses.
Work-study positions are often available on campus and can be related to the student's field of study or provide valuable work experience, helping the student to develop crucial job skills and build a professional network.
Alternative financing options. In recent years, new and innovative financing options have emerged, offering alternative ways to pay for college. One key example: The Biden administration recently announced it has finalized its newest income-driven repayment plan, called Saving on a Valuable Education (SAVE).
This plan, like other income share agreements provided by private companies, offers affordability and flexibility since payments are always proportionate to the borrower's income, reducing the financial burden during periods of low or no earnings.
As we brace for the return of student loan payments, it is evident that this issue is not simply about repayment. It's about how we can transform this challenge into an opportunity to explore and promote more sustainable solutions for managing student debt.
related content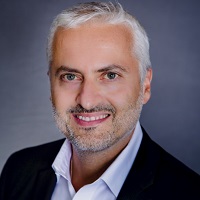 Founder & Chief Executive Officer, YELO Funding
Daniel Rubin is the founder and CEO of YELO Funding. He has 25 years of principal investing, investment banking, restructuring and operational experience, including roles as co-founding partner of YAD Capital, COO and CFO at Halpern Real Estate Ventures, investment banker at Lehman Brothers and turnaround consultant at Deloitte. Dan has invested in and/or advised on approximately $5 billion of corporate finance transactions.