2020 Tech Gift Guide: The 10 Best Values + The 10 Best, Period
From laptops to loudspeakers to, yes, shoes. Check out the latest gee-whiz gadgets to make an impression during gift-giving season.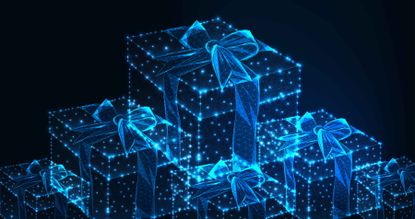 (Image credit: Getty Images)
It's an annual tradition to put together my list of the best value in tech gifts for the holiday season: Products that deliver performance, features, quality at a good price.
But, given the weight of a year spent in a pandemic, many of us are feeling the need to splurge a little, particularly on things that make a more locked-down life better. To reflect that, I'm doing something a little different this time around. In addition to the best values in tech gifts, I'm also including a collection of products that I feel are the best pick in their category if you have a little more money to spend. They still offer great value — no diamond-studded smartphones here — but performance and features matter more than the price tag.
Please note: I'm staying out of the battle over what will likely be one of the most popular gifts of 2020: a game console. The next generation Playstation 5 and Xbox Series X have been in short supply, and the continues to rage over which is "best." From my perspective it boils down to whether the gamer on your list is in the Playstation or Xbox camp. If they don't care, either console is a great choice — go with the one you can get your hands on, because they disappear as quickly as they're stocked.
Consoles aren't the only devices in short supply. If something does sell out, keep checking retailers, because stock does get refreshed, eventually.
1/20
Best Value in Laptops: Apple Macbook Air
Our pick: MacBook Air With M1 Processor
Manufacturer's suggested retail price: $999
Between working from home, remote learning, video streaming and PC gaming, laptops are one of the hottest products of 2020. Apple's MacBook Air has always been a popular choice, but right now it is making headlines.
Why? In November, Apple launched an all-new MacBook Air that ditches Intel processors in favor of its own custom M1 chip. This is highly advanced technology that draws on Apple's A-series processors that power the iPhone and iPad. That upgrade has turned Apple's entry-level laptop into a performance powerhouse. It's blowing away high-end Windows laptops (and Apple's own Intel-powered MacBook Pros) and the icing on the cake is stellar battery life of up to 18 hours. Apple kept everything that made the old MacBook Air so great, including its iconic aluminum wedge design, Retina display, Magic Keyboard — and price.
If you're shopping for a student and can provide proof of eligibility, the new MacBook Air is an even better deal. Apple offers an educational discount that drops the price to just $899.
2/20
Best Value in Turntables: Fluance RT80
Our pick: Fluance RT80
Manufacturer's suggested retail price: $199.99
That vinyl is back won't surprise anyone, but maybe this will: In 2020, record sales eclipsed CDs to once again be the number one way of buying a physical copy of your favorite music.
There are plenty of cheap turntables and record players out there, many of which push the "retro" button but fall short on actual usability. Canada's Fluance has the answer to an affordable turntable in the RT80. No cheap plastic here: The RT80 features an engineered wood plinth, aluminum platter and an aluminum tonearm. Instead of a no-name cartridge, it's equipped with an Audio-Technica ATN91 with a conical diamond-tipped stylus. It also has its own built-in pre-amp with gold-plated RCA jacks so records can be played over a traditional stereo system or through the AUX input of any portable speaker.
The Fluance RT80 is solidly built, the cartridge and stylus are upgradable, and it will make records sound much better (and last longer) than most entry-level turntables.
3/20
Best Value in Wireless Earbuds: 1More True Wireless ANC In-Ear Headphones
Our pick: 1More True Wireless ANC In-Ear Headphones
Manufacturer's suggested retail price: $199.99
AirPods are the number-one sellers when it comes to wireless earbuds, but for anyone who puts music first, there are better choices.
I'm constantly impressed by what 1More does with its earbuds, and in 2020 it hit a new high with 1More True Wireless ANC In-Ear Headphones. These true wireless earbuds are equipped with both a dynamic driver and a balanced armature (just like a professional musician's in-ear monitors) detailed, studio-quality sound. They feature 1More's QuietMax active noise cancellation technology. And they became the world's first THX-certified true wireless headphones. I find them to be quite comfortable to wear, the 6-hour battery life is competitive, and the charge case supports Q1 wireless charging.
These earbuds didn't impress just me; they've been racking up accolades including a 2020 CES Innovation award and a 2020 iF Design award.
4/20
Best Value in Dashcams: Thinkware X700
Our pick: Thinkware X700
Manufacturer's suggested retail price: $149.99
Dashcams make popular gifts. You never know when you might capture video of a meteorite streaking by, and they can be useful should you be involved in an accident.
There are a ton of cheap dashcams on Amazon, most of them from unrecognizable brand names, often advertising impressive specs like 4K resolution while offering steeply discounted prices. This is a classic case of where cheap does not necessarily mean value. I've tested multiple webcams this year and some of them were truly terrible. The one brand that has impressed is Thinkware.
The Thinkware X700 is a great value in a dashcam. It records in 1080p resolution. That doesn't sound great compared to 4K, but instead of a knock-off image sensor, Thinkware used Sony's highly regarded STARVIS. That means high-quality, wide angle footage that covers a larger view. The STARVIS sensor also delivers enhanced quality in low-light conditions. This dashcam is reliable, with thermal protection (remember, the dashcam sits in a vehicle in the heat of the summer and cold of winter), and proprietary anti-corruption technology to prevent data loss.
There's a built-in display for immediately reviewing footage. Installation is easy (it just plugs into your vehicle's 12-volt power outlet), and Thinkware even includes a MicroSD card in the box. This system can also be expanded with add-ons at a later date, including a rear camera, GPS camera, hardwiring cable and solar filter.
5/20
Best Value in Smartwatches: Apple Watch SE
Our pick: Apple Watch SE
Manufacturer's suggested retail price: $279
The Apple Watch SE marks the first time the company has released a "value" version of its latest smartwatch. Before 2020, you had to buy a previous generation Apple Watch if you didn't want to pay the premium for the latest and greatest.
The new Apple Watch SE offers almost all the Apple Watch 6 features, including the S5 processor, fall detection, emergency SOS, workout tracking, heart rate and sleep tracking, and the same Retina display. It's also available with cellular capability (meaning you don't need to pair it to a phone to stay connected).
Apple left off the always-on capability of the Apple Watch 6, as well as its blood oxygen sensor and ECG. Those aren't must-have features for most users. By leaving them out, the Apple Watch SE delivers the same performance and key features as the Apple Watch 6 — for $120 less. That makes the Apple Watch SE a great value if someone on your holiday shopping list wants the best smartwatch on the market.
6/20
Best Value in TVs: TCL 4-Series Roku TV
Our pick: TCL 4-Series Roku TV
Manufacturer's suggested retail price: Starting from $229.99
China's TCL continues to make inroads in the U.S. market with its value-packed TVs. While higher end TCL models are competing with the best offered by the big name brands, the company's 4-series Roku TVs are budget champions.
They feature 4K Ultra HD resolution, HDR 10, dual-band 802.11ac Wi-Fi, four HDMI ports and Dolby Digital Plus audio. Roku's streaming TV platform is integrated, offering a wide range of app-based streaming content (including Netflix and Amazon Prime Video), along with Google Assistant and Amazon Alexa support. Low input lag makes these TVs a popular choice for gaming — my twins each bought the $229.99 43-inch model for use with their game consoles. Prices max out at $799.99 for a 75-inch model, and the sweet spot 55-inch TCL 4-Series is just $329.99, proving you don't have to spend a lot of money these days to get a decent TV.
7/20
Best Value in Portable Power Banks/Wireless Charging: Otterspot Wireless Charging System
Our pick: Otterspot Wireless Charging System
Manufacturer's suggested retail price: $99.95
It's hard to remember after spending most of this year stuck at home, but there was a time when my wife and I used to get away for long weekends. That meant remembering to pack a portable power bank in case we needed to recharge our phones during a long day, as well as a charging cable. That is, until I discovered the Otterspot wireless charging system from Otterbox.
I love the Otterspot, because it combines both of those functions in a single device — so there's less chance of forgetting one. The system consists of a base and a standalone battery. Both look like flattened hockey pucks, and both have a Qi wireless charge pad on top. Stack the Otterspot battery on the charger (it clicks securely in place using magnets) and it's always ready to go. The battery also has USB-C out for wired charging. The system acts as a passthrough charger, so you can set your phone on top of the charging battery.
When it's time to go, just grab the battery off the stack and you have a Qi wireless charge pad and 5,000 mAh portable battery all in one device. The system comes with one battery, but you can buy extras separately ($54.95 each), and the charger base can simultaneously charge up to three stacked batteries, plus your smartphone.
8/20
Best Value in Smart Speakers: Amazon Echo 4th Generation
Our pick: Amazon Echo 4th Generation
Manufacturer's suggested retail price: $99.99
Smart speakers remain a popular gift, and they just keep getting better. Amazon kicked this whole craze off with the original Echo smart speaker in 2014, and this year the company released the 4th generation Echo.
This latest version looks nothing like the original, sounds better than ever, and continues to expand the Echo's functionality. The cylinder is gone, replaced by an aluminum and cloth sphere with a glowing ring around the base. It looks sharp, and sounds better, with a woofer and dual tweeters concealed within. The new Echo also gets an integrated Zigbee hub, expanding its role in using Alexa voice commands to control all your smart home gear. Amazon has incorporated its new AZ1 Neural Edge machine learning processor in the new Echo, which gives Alexa a boost when it comes to speech recognition.
9/20
Best Value in Smart Shoes: Kizik Cairo
Our pick: Kizik Cairo
Manufacturer's suggested retail price: $132.00
A shoe as a tech gift? Like the ones that self-lace à la Back to the Future? Not quite, but the kicks from Utah-based Kizik are still impressive.
Kizik shoes are stylish, comfortable and high-tech. They're built around the company's proprietary F.A.S.T. technology. This is a flexible titanium wire and wing system built into the back of Kizik shoes. It allows the back of the shoe to collapse so you can slide your foot right in, then spring back to keep your heel fully enclosed and supported. It works like a charm. No more laces (although some Kizik shoes do have laces that are there to give the appearance of being a regular shoe), no more bending to put on your shoes — you don't even need to sit and pull item on. You literally slide them on.
I've been a huge fan of these shoes since first testing a pair. I liked them so much I quickly bought an additional three pairs. My wife, daughter and in-laws are all now converts. The latest release from Kizik is the Cairo. Available in men's and women's sizes, and a variety of colors, this is the first time the company has moved F.A.S.T. tech to the outside of the shoe, which adds a bit of a high-tech look. They are made of 4-way stretch knit material (100% recycled, of course), and feature cushioned insoles plus outsoles made of a rubber/foam blend.
10/20
Best Value in Video Streamers: Roku Streambar
Video technology moves so fast that a five-year-old flatscreen TV with perfectly good image quality can feel out of date. That's where video streamers come in — inexpensive plug-in devices can breathe new life into your not-so-old set.
Roku is a long-time leader in the video streamer space and offers plug-in options that start as low as $30. But the $129.99 Roku Streambar stands out as a real value. It offers all the video streaming features you could want, including 4K, HDR and access to all the popular subscription services like Netflix, Apple TV+, Disney+ and Amazon Prime Video. Its remote even supports voice search. Stream or mirror content directly from an Apple device using AirPlay.
This streamer also takes care of the other issue many TVs suffer from: poor audio. The Roku Streambar is also a soundbar with four drivers, Dolby Audio, and advanced features like automatically lowered volume on commercials and voice boosting. You can even stream music over Bluetooth. The Streambar will kick any TV with an HDMI input into today, and makes a great gift.
11/20
The Best All-In-One Music System: Andover Audio Model One Turntable Music System
Our pick: Andover Audio Model One Turntable Music System
Manufacturer's suggested retail price: $1,999.00
Of all the products I've reviewed so far in 2020, the one that's left the most lasting impression is the Model One Turntable Music System from Andover Audio.
It features a Pro-ject Debut Carbon Esprit SB turntable, a favorite of audiophiles. The Model One's genuine walnut frame hides four aluminum diaphragm woofers and two air motion transformer tweeters, driven by a Class D amplifier. The drivers use Andover's proprietary IsoGroove technology to protect the turntable from feedback or vibration generated by the speakers. The system can play music in mono, stereo, or a selection of panoramic modes that do a convincing job of sounding like a traditional stereo system setup with multiple speakers.
However, the Model one does so in a compact package with the same footprint as a turntable alone. No amplifier, no speakers to set up, and no wires to hide. A display on the front makes it easy to select sources (including Bluetooth) or adjust settings, and an RF remote is also included. The system is expandable with a wide range of inputs and outputs.
If $1,999 sounds expensive for an all-in-one audio system, it is. However, if there's a music lover on your list — especially a record lover — it's money well spent. When you start looking at the independent components and what they would cost individually, the price suddenly seems a lot more reasonable. For example, Pro-ject's Debut Carbon Esprit SB turntable retails for $599 on its own. This is the ultimate all-in music system for vinyl fans.
12/20
The Best Portable Bluetooth Speaker: Ultimate Ears HYPERBOOM
Portable Bluetooth speakers make great gifts because everyone has a use for one. Music on the deck, a party at a friend's place, tunes on the beach, a campfire playlist, a substitute for a stereo system in a small space... Over the years, I have evaluated many, many portable Bluetooth speakers. At this point, no other company has the category nailed down the way Ultimate Ears does.
And this company's "ultimate" speaker is the HYPERBOOM. This thing blew me away when I tested it earlier this year. For one thing, it's huge — over 14 inches tall and 13 pounds. And at $399.99 it comes at a premium over most Bluetooth speakers. But both the weight and the premium price are worth it.
Inside the speaker are six drivers, including a pair of big 4.5-inch woofers to deliver that "boom." An adaptive equalizer automatically optimizes audio to the room. It sounds great and gets impressively loud. The speaker even offers an optical input to plug in a TV or game console. Despite its size, the HYPERBOOM still has portable cred, including 24-hour battery life, the ability to charge a smartphone, IPX4 water resistance and an integrated handle to help heft all that weight.
13/20
The Best Digital Photo Frame: Aura Carver Digital Photo Frame
Our pick: Aura Carver Digital Photo Frame
Manufacturer's suggested retail price: $199
Digital photo frames make great gifts. Connected digital photo frames are even better, especially during times like now when we can't visit friends and family the way we once did. The Aura Carver is one of the best connected photo frames out there.
The easy-to-use Aura mobile app walks through connecting the frame to Wi-Fi and from there it's easy to upload photos right from your smartphone. Invite friends or family and they can remotely upload their own photos as well. Photos are displayed on a large 10.1-inch, high resolution (1920 x 1200 pixels) panel in an attractive frame. The Carver will display portrait photos side-by-side, using AI to pick complementary images. Touch controls on the top of the frame let you swipe through photos and like or delete them — you can also do this using the app. There are two limitations to be aware of before gifting someone with an Aura Carver. They must have Wi-Fi (otherwise photos can't be uploaded) and this frame can't be wall-mounted.
Aura made a splash with its photo frames featuring iPad-quality display resolution. I've been using one for three years and it is still a conversation piece. These are still available, including models like the Sawyer. However, even at a slightly lower resolution, I am hard-pressed to see the difference between the Carver's display and the Sawyer's. And the Carver comes in at $199, which is $100 less.
14/20
The Best Chromebook: ASUS Chromebook Flip C436
Our pick: ASUS Chromebook Flip C436
Manufacturer's suggested retail price: Starts at $799
Last year, the ASUS Chromebook Flip C434 made the list as a best value in laptops. This year, the company's followup Chromebook Flip C436 is once again being featured — this time as a pick for best Chromebook of 2020.
ASUS is once again going with a premium approach to Chromebooks, which makes the Flip C436 a joy to use. The magnesium-alloy body is thin, light, and stylish, weighing just 2.5 pounds. The NanoEdge display is a 14-inch Full HD touchscreen panel, mounted on a sturdy 360-degree hinge. Other modern touches include dual USB-C ports, 10th generation Intel Core processors, PCIe NVMe M.2 SSD storage, quad Harman Kardon-tuned speakers, and Wi-Fi 6. If someone is looking for a Chromebook that offers a combination of flexibility, style and performance, the ASUS Chromebook Flip C436 won't disappoint.
The reason Chromebook Flip C436 has made the shift out of best value section this year is price. It's a great Chromebook, but the price has increased significantly. Last year's C434 started at $569, but the C436 has a $799 starting price tag. The review unit I was sent — with an eye-catching pearlescent white cover, Intel Core i5, 512GB SSD and 16GB of RAM — ups that price to $999.
15/20
The Best Wireless Headphones: Dali IO-6 Wireless Headphones
Our pick: Dali IO-6 Wireless Headphones
Manufacturer's suggested retail price: $499
Wireless headphones are a hot gift item, especially those with active noise cancellation (ANC). They were already popular for commuting and travel, but ANC makes working from home a lot easier as well, especially if you are working in a home full of distracting kids, pets, or roommates.
There are plenty of decent ANC wireless headphones to choose from in the sweet spot between $250 and $500. If you're looking for a gift that will impress, the Dali IO-6 wireless headphones are well worth considering. These headphones are from audiophile Danish speaker company Dali — and you know anything from a company whose speakers can go $14,000 a pair is going to be special.
The $499 Dali IO-6 wireless headphones won't disappoint. They're designed to look and feel luxurious, with soft leather covering memory foam-padded ear cups. Audio is impressive, with plenty of bass, a wide soundstage, and a nice overall warmth. Throw in ANC and 30-hour battery life, and these wireless headphones would make any music fan (and anyone trying to drown out background noise) very happy.
16/20
The Best Powered Speakers: PSB Alpha AM5 Powered Bookshelf Speakers
Our pick: PSB Alpha AM5 Powered Bookshelf Speakers
Manufacturer's suggested retail price: $599/pair
Powered speakers make a great gift, especially when space is limited. Instead of requiring an amplifier or receiver and cables to connect them all, powered speakers have the amplifier built-in. Most also include Bluetooth connectivity, but offer true stereo sound — unlike portable Bluetooth speakers. They can be used as a compact stereo system, for home theater audio, with a computer, or with a game console.
My current favorite bookshelf speakers are PSB's Alpha P5s. When I tested these speakers last year, they were so good I bought the review units. This year, PSB released a powered version of these speakers: the PSB Alpha AM5 powered bookshelf speakers (available in black or white). These would be perfect for anyone who wants to expand their sound to high quality stereo without taking up a lot of space. You can even plug in a turntable that has a line out option (like the Fluance RT80 we discussed earlier).
17/20
The Best Smart Lighting System: Nanoleaf Canvas Smarter Kit
Our pick: The Best Smart Lighting System: Nanoleaf Canvas Smarter Kit
Manufacturer's suggested retail price: $199.99
When people think of smart lights, too often they're thinking about light bulbs. Maybe a light strip. You need to think bigger, and that's what Canada's Nanoleaf will do with its Wi-Fi-connected interlocking, wall-mounted panels. Nanoleaf's smart lights do all the expected smart light stuff like scenes, timers, voice control and pulsing reaction to music, but each is an individual work of art.
Of the different Nanoleaf systems, the one I recommend is the Canvas. The light squares (5.9 inches on a side) are easy to work with, and you can have up to 30 connected to a single power supply. In addition, Canvas light squares respond to touch.
The Nanoleaf Canvas Smarter Kit is a great gift idea. It has everything needed to make a wall-mounted smart light creation, including nine light squares (one does double-duty as the controller), a power supply, nine linkers (to connect the squares), and double-sided adhesive mounting tape.
18/20
The Best Portable Power Station: Raptic Titan XL
Our pick: Raptic Titan XL
Manufacturer's suggested retail price: $499.99
Portable power stations are a rather practical gift, but one that could have the giver remembered fondly when they come in handy when the lights go out.
For extended power outages, a gas-powered generator is the only way to ensure a constant supply of power sufficient to run all your home's appliances. But these can be expensive, require maintenance (including a supply of fresh fuel), and they can't be used indoors. Portable power stations are an excellent alternative for tiding you over for shorter periods.
Models today have substantial capacity and AC outlets in addition to the usual USB ports. I like the Titan XL from Raptic as a gift option. Its 497Wh Li-ion NMC battery isn't meant to run a refrigerator, but it has the juice to keep critical devices going for a long time. It can charge a smartphone 40 times, a laptop 10 times, or keep a CPAP machine running for 14 hours.
At 14 pounds and with an included carry strap, it's also portable and ideal for taking camping. For extended off-the-grid use, you can plug in an optional solar panel.
19/20
Our pick: Apple iPad Air
Manufacturer's suggested retail price: $599
If there's an iPad fan on your list and you can afford to splurge a little, the all-new iPad Air is a big upgrade over the standard, 8th generation iPad. The iPad Air's starting price is $170 higher than the regular iPad, but there are a lot of big wins for the extra dollars.
For one, the new iPad Air is simply a visually stunning tablet. Apple has upgraded it to the iPad Pro's design, with squared edges. And it's offered in an expanded range of colors: Silver, Space Gray, Rose Gold, Green and Sky Blue.
Functionally, the iPad Air gets a larger (10.9-inch) and much more immersive Liquid Retina display with True Tone and an antireflective coating. Everything is going to look better on the iPad Air. The processor is Apple's A14 Bionic — which is much more powerful than the A12 Bionic in the entry-level iPad. The base storage is 64GB instead of 32GB, and it gets a USB-C port. TouchID is built into the power button, eliminating the Home button. In addition, the camera is a superior 12MP version, compared to the iPad's 8MP shooter. And the iPad Air is compatible with Apple's latest iPad accessories, including the Apple Pencil 2 and the Magic Keyboard.
The new iPad Air is an iPad Pro in everything but name, in a stylish form factor and color options that make it a perfect gift for anyone who really loves using a tablet.
20/20
The Best Computer Monitor: BenQ 32 inch 4K HDR Multimedia Monitor with HDRi Technology
Our pick: BenQ 32 inch 4K HDR Multimedia Monitor with HDRi Technology
Manufacturer's suggested retail price: $799.99
One of the things I've learned during the past months of working and remotely learning from home is the importance of a good computer monitor. I've had a number of different monitors through for review this year, but one stood out from the rest: the BenQ 32 inch 4K HDR Multimedia Monitor with HDRi Technology.
This is a big monitor at 32 inches. That's large enough that you can actually make full use of the 4K resolution without needing to squint. But it's not just sheer size and resolution that make this monitor such a great choice, it's all the extras.
BenQ is positioning this as an entertainment monitor. That means it's not just a great addition to a computer setup, but also able to replace a TV. It features HDRi, proprietary BenQ technology that automatically optimizes the picture in real time based on content and ambient light. It's equipped with treVolo audio — a 2.1 channel sound system with an integrated subwoofer and a DSP with customizable audio depending on source (including Cinema, Game, and Dialog modes). It supports AMD FreeSync for gaming, and also applies HDRi to games.
It even comes with a remote control so it can be adjusted from the couch, like a TV. And it looks nothing like a typical computer monitor, with its unique, premium metallic brown/black design. Anyone on your list you could use a new computer or gaming monitor — or a small 4K TV — would probably love this BenQ 32 inch 4K HDR Multimedia Monitor.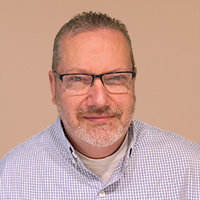 Contributing Writer, Kiplinger.com
Brad Moon is a tech industry veteran who contributes to a range of publications including Forbes, InvestorPlace and MSN Money and is an original member of the award-winning GeekDad blog. Over the past decade, he has also written about technology for Wired, Gizmodo, Shaw Media, About.com, The Winnipeg Free Press and others.