21 Things You Can't Return to Amazon
Did you know there are things you can't return to Amazon? Before tossing these items into your cart, be sure to read the return policy first.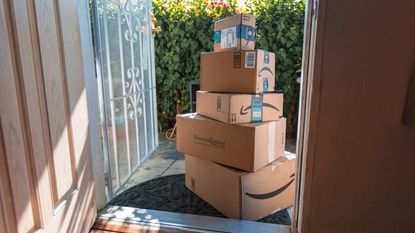 (Image credit: Getty Images)
Amazon has us at free shipping and free returns. Impulse shoppers everywhere love the site because, hey, you have nothing to lose when trying out products from the online retailer. After all, if you're one of the more than 200 million members of Amazon Prime worldwide, you get free shipping plus lots of other Prime benefits. And it's free to return items sold and shipped by Amazon.com. (It's easy, too: Now, you can even return unwanted Amazon purchases to your local Kohl's department store instead of through the mail or UPS.)
Ah, but there's a catch. Before you hit "add to cart" to fill your virtual shopping cart, be aware that certain items can't be returned to Amazon — no way, no how, forget about it. So before adding another can't-live-without item, make sure you fully understand the e-commerce giant's return policy.
Let's take a look at Amazon's standard return policy. It allows customers to return most items that are sold and fulfilled by Amazon within 30 days of receipt for a full refund. The return policy is more generous for holiday purchases: Most items shipped by Amazon between Nov. 1 and Dec. 31 can be returned through Jan. 31 of the following year. Amazon is quick with refunds, too. In most cases, you'll get it as an "advance" as soon as the shipper scans the bar code on the return label you've taped to your package.
Subscribe to Kiplinger's Personal Finance
Be a smarter, better informed investor.
Save up to 74%
Sign up for Kiplinger's Free E-Newsletters
Profit and prosper with the best of expert advice on investing, taxes, retirement, personal finance and more - straight to your e-mail.
Profit and prosper with the best of expert advice - straight to your e-mail.
If you order via Alexa voice shopping, you can return non-digital products to Amazon for free. For accidental digital purchases via Alexa, contact customer service for a refund (and deletion of the product) within seven days.
Note: Return policies for merchandise sold and shipped by third-policy sellers on Amazon.com can vary, so read each seller's fine print.
Some products, though, simply can't be sent back to Amazon. Take a look:
Amazon Pharmacy does not accept returns (including 6-month supplies of medication or if your prescription changes). Although, If there are issues with your medication, for example, if it's been tampered with, you can contact Amazon Pharmacy Customer Care at 1-855-745-5725.
Baby items (but may be refundable)
Computer laptops, desktops and Kindles (after more than 30 days from delivery)
Some health and personal care items, including items with damaged safety protection seals (but may be refundable)
Customized/handmade products (unless there is damage, defect or an error, such as misspellings)
Digital music downloaded from the Amazon Digital Music store
Fresh flowers (but may be refundable)
Gift cards
Groceries (including Amazon Fresh and grocery items, though refunds or replacements are possible in cases of spills or spoilage)
Hazardous materials, including flammable liquids or gases
Live insects (Amazon sells everything from ladybugs to Madagascar hissing cockroaches, none are returnable but may be refundable)
Live plants (but may be refundable)
Pet food (but may be refundable)
Photos printed from Amazon Photos (but may be refundable)
Prepaid game cards (for World of Warcraft, Xbox 360 Live, Wii Points, etc.)
Prepaid phone cards
Products missing the serial code or universal product code (UPC)
Software and game downloads, as well as other digital purchases from the Amazon Appstore
Theme park tickets
Videos downloaded from Amazon Prime Video
Wine (but may be refundable or replaceable)
Amazon's Return Policy for Gifts
If you're returning a gift that was purchased for you from Amazon, you'll need the order number from the packing slip. The refund will usually be issued in the form of an Amazon gift card.
Amazon's Return Policy for Electronics
Amazon can be a stickler about returns of certain high-value items, including jewelry, collectibles and electronics. Review the product detail page for specifics. Laptop and desktop computers, as well as Kindle e-readers, must be returned within 30 days of purchase.
Amazon operates a trade-in program that lets you sell back eligible items, including electronics such as video games and Kindles (as well as books). Shipping is free, and you'll be paid with an Amazon.com gift card.
Apple-branded products must be returned within 15 days of delivery. Note, Amazon will test products that are returned if the reason you've given for returning them was that the device would not start. You risk paying a 15% fee of the product's sale price if the product is tested and found to be working.
Make the Most of Non-Returnable Amazon Purchases
So what can you do if an item isn't returnable or you miss the return window? Re-gifting is one option. Another is giving the item to charity, which might allow you to get a tax break for your charitable donation. Sell back your unwanted gift cards to card-swap sites such as GiftCardGranny or GiftCards.com.
Of course, if you prefer to receive cash for your items, try selling them yourself on Craigslist or eBay. Sites such as Gazelle specialize in buying used electronics.
As for the live insects, you can't return to Amazon? We know this bugs you but sorry, you're going to have to wing it...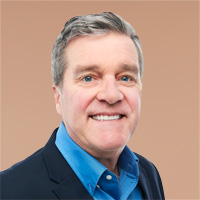 Bob was Senior Editor at Kiplinger.com for seven years and is now a contributor to the website. He has more than 40 years of experience in online, print and visual journalism. Bob has worked as an award-winning writer and editor in the Washington, D.C., market as well as at news organizations in New York, Michigan and California. Bob joined Kiplinger in 2016, bringing a wealth of expertise covering retail, entertainment, and money-saving trends and topics. He was one of the first journalists at a daily news organization to aggressively cover retail as a specialty and has been lauded in the retail industry for his expertise. Bob has also been an adjunct and associate professor of print, online and visual journalism at Syracuse University and Ithaca College. He has a master's degree from Syracuse University's S.I. Newhouse School of Public Communications and a bachelor's degree in communications and theater from Hope College.