16 Best Amazon Prime Perks for the Holidays
From Amazon for Students to Amazon Music, the benefits of Amazon Prime are far-reaching. We found some Prime perks perfect for the holidays.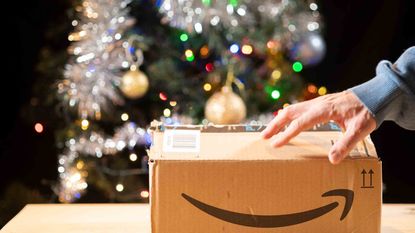 (Image credit: Getty Images)
With supply-chain worries hanging over holiday shopping in 2021, Amazon's free one-day(ish) shipping is potential gold for procrastinating gift-givers. There's no retailer more efficient at delivering goods fast and free than the world's biggest online retailer, Amazon. Free shipping is the most popular and valuable perk of Amazon Prime membership ($119/year). But it's not the only Prime benefit you should be taking advantage of. Consider these 16 ways to get the most out of your Prime Membership this holiday season.
1/16
Free Amazon Prime Same-Day Delivery
Santa's had the whole "same-day shipping" thing locked down since days of Christmas yore. Everyone else is catching up, and Amazon.com and Prime perks hold the lead.
Free same-day delivery doesn't apply everywhere, mind you -- I'm no longer eligible since I moved to a more rural community last year -- but more than 10,000 eligible cities and towns and counting is a fairly wide swath. If your zip code (which you can check out right here) offers same-day service, when you order before noon and choose the same-day shipping option at checkout, Amazon says the package will be delivered by 9 p.m. that night (Sundays included).
Two caveats: The same-day order must total $35 or more, and not every product Amazon stocks is eligible. If your same-day-delivery swag is under $35, Amazon will dock you a surcharge of three bucks, so you might want to slow your roll or bundle your buys. Oh, and if you don't have a Prime membership and want that certain something-something delivered the same day, you can do so, but you'll be clipped $12.99 per item.
Also this: You can have gifts you buy on Amazon shipped directly to your giftee. Simply change the shipping address at checkout to their address (and remember to change it back to your address the next time you're shopping for yourself).
2/16
Free Amazon Prime One-Day Delivery
If you're practicing patience this holiday season, you could shrug off that same-day delivery antsy-pants bother and wait a day to get your package. And why not? As we mentioned, it's quickly becoming the Amazon shipping standard (though Amazon's signature two-day delivery is still around). Free one-day is available coast-to-coast and the best part? There's no minimum purchase.
Still, some restrictions apply (as they say). To see if what you're shopping for is one of the more than 10 million eligible items, filter your search by the term "get it tomorrow." The promise is you'll get it by 9 p.m. the next day, but cutoff times for that vary by zip code.
3/16
Gift Yourself with Free Amazon Prime No-Rush Shipping
Good things come to those who wait, and in this instance, not being in an all-fire hurry means you get a little somethin'-somethin' for yourself (that's part of the joy of holiday gift-giving, no?). In the Amazon world, if you check no-rush shipping at checkout, Amazon will immediately reward you with free promotional swag, such as rewards toward buying eBooks, movies on Amazon Video, or Prime Pantry items (groceries and daily essentials). Alas, Amazon chooses the freebie; you don't. Typical givebacks include a $5 credit toward purchases on Prime Now or Prime Pantry each time you choose no-rush shipping. Amazon promises your delivery will arrive within 6 business days but in my experience, it's far less than that. Oh, and in Amazon-speak, Amazon "will surface only one type of offer per order at checkout, either a reward or an instant discount." Here's more about free no-rush shipping.
4/16
Free Ultra-Fast Amazon Prime Grocery Delivery
Your holiday guests are hungry! How fast can you serve them? Ultrafast! You can tap into free two-hour delivery of a vast array of groceries -- assuming you live close enough to a Whole Foods (remember, Amazon bought that supermarket chain in 2017).
Trained shoppers do the picking for you after you build your cart online. You schedule a two-hour delivery window or if you want to pick up your goods at the store can schedule a one-hour pickup window. Whole Foods employees will have it bagged and ready for you.
5/16
Keep the Porch Grinches Out of Whoville With This Amazon Prime Perk
Whoville, to reinterpret this holiday classic, would be your front porch or wherever packages -- presents, even -- are left. And we'll cast the criminals we usually call porch pirates as the Grinch. There's solution to save Chrismas hidden in your Prime perks: Using Amazon Key or Amazon Hub Locker, have your holiday packages delivered to the inside of your garage or an Amazon Hub storage locker at a participating Whole Foods or other retailer. If you choose a Hub Locker at checkout, Amazon will send you a code to pick up your package. Scan the code in and the appropriate locker pops open for you to retrieve your goods.
Now, the other two of these methods of (non-porch) delivery, of course, demand a little more trust on your part and smart-entry systems for your home.
Amazon In-Garage delivery (utilizing Amazon Key) plays nice with certain garage door openers, and with an optional Amazon Key cloud cam you can monitor the delivery. You'll be notified when the driver is ready to enter with your package and when the door is re-closed. With the camera, of course, you can watch in real time or later, in a clip. See if this will work with your system.
You can also have those holiday packages delivered inside your gate. In-home delivery and in-car delivery, also options developed by Amazon using Amazon Key, are currently still on hold because of COVID-19. In-garage and inside-gate services can also be applied to Amazon Fresh grocery deliveries.
6/16
Look Your Best for the Holiday Zoom Party with Amazon Prime Try Before You Buy
Holiday season is party season, and while some may still be virtual this year because of the pandemic, you still want to look your very best, even it's just from the waist up? If you're steering clear of the mall, consider Try Before You Buy, which offers Prime members a chance to try before they buy. Because, well, when you go to a brick-and-mortar clothing store, you don't buy the clothes then try them on in the dressing room, do you? Because that's just weird.
Try Before You Buy is Prime's answer to the dressing room. Pick up to six items of clothing, shoes or accessories (making sure they have the Prime Wardrobe logo) and they'll be shipped for free and at no charge to you. You have seven days to try them on and check out what you want to buy. It's free to return anything you don't want to purchase, no questions asked. Your order comes in a resealable box with a prepaid return label. You just have to haul it over to a UPS outlet (or other Amazon pickup point, including Kohl's) and they'll take care of the rest. But remember to practice proper decorum at your holiday office party on Zoom; to that end, Try Before You Buy doesn't sell lampshades.
7/16
Give to Your Favorite Charity While Holiday Shopping on Amazon Prime
It's a giving time of year, and did you know you could shop, buy and give to your favorite registered charitable organization through Amazon Prime? It's called AmazonSmile. Simply pick a charity and do all of your shopping on the AmazonSmile website. AmazonSmile has the exact same products and prices as Amazon.com. There are more than a million nonprofits to choose from, and the one you pick will receive 0.5% of the value of your eligible purchases. I'm helping support Friends of Frying Pan Park Farm, a county park in Virginia that is a working farm interpreting farm life of the 1920s to the 1950s.
8/16
Share Your Amazon Prime Membership for Holiday Shopping
You can share your Amazon Prime membership with your household via Amazon Household, designed for Saint Nick, Mrs. Claus and all your household elves to utilize. Here's the catch: Your Prime benefits can be shared with one other adult in a household -- as long as you both agree to share your payment methods (you link your accounts via Amazon Household). That's fine for, say, a spouse or significant other, but giving your roommate access to your credit or debit card might be a deal-breaker. Your partner in Prime has to have a separate Amazon account to be able to be added to your Prime membership. You'll then be able to share certain Prime perks including free two-day shipping. Teens and younger children can also be added (up to four) but they have parental-restricted access, praise be (younger children cannot buy anything on Amazon).
9/16
Free Holiday Music from Amazon Prime
It's the most wonderful time of the year -- to stream music. You just have to get your Trans-Siberian Orchestra on. So why pay for ad-free Pandora, Spotify or Apple Music when you're already making beautiful music with your Amazon Prime account? Included in a Prime membership is Amazon Prime Music, which offers free access to more than two million songs ad-free and thousands of music stations. The drawback? Music fans argue that Amazon's free playlists and stations aren't as deep as those of competing streaming services. Could be. And it could be an incentive to dig deeper in your pocket for an upgrade to Amazon Music Unlimited, which features tens of millions of songs, including new releases, and runs $7.99 a month for Prime members (a $2 discount over non-Primers). Not ready to commit? Amazon will let you try out Amazon Music Unlimited for three months for free.
10/16
Unlimited Photo Storage with Amazon Prime
From selfies with Santa to the whole gang rockin' around the Christmas tree, there'll be lots of holiday photos. That's OK: Amazon Prime members get unlimited full-resolution photo storage in Amazon Photos. Yes, unlimited. Plus, you can add up to five others, as in family and friends. Photos are accessible from any device anywhere you can tap into your Amazon Prime account. If you're like me, doubling down by having an Amazon Prime account and paying Apple every month for cloud storage for those precious pix, it may be time to trim some costs for the holidays.
You also get 5GB of storage for videos, documents, and other files just for you, not the crew from the Vault. Want more storage? You can buy it. Amazon also offers Amazon Photos customers the ability to buy storage plans billed monthly instead of the old way, yearly. 100GB plans go for $1.99 a month and 1TB plans sell for $6.99 a month.
Oh, and no worries about tagging photos. Amazon's scary servers will automatically sort your images. Want to free up storage on your phone? Use the Amazon app, upload your phone pix to Prime Photos and delete them from your phone. What could possibly go wrong?
11/16
Watch Movies, TV Series and More Video with Amazon Prime
From Amazon-produced original movies series, such as "You Were Never Really Here" or "Beautiful Boy," to holiday classics including "It's a Wonderful Life" and "Holiday Inn," you'll have plenty to binge on besides the holiday cookies. And if we've learned anything during the lockdown, it's how to binge -- everything.
Yes, I am increasingly taking advantage of watching free movies and TV series via Amazon's streaming service, Prime Video. If you have a newer TV, like me, the Prime Video app comes built in, so click on it and boom! Hooray for Hollywood! Oh, and don't you worry. While you're watching Prime Video, Amazon is watching you. The "personal recommendations based on your viewing history" can be both creepy and convenient.
You can even download movies and TV shows to mobile devices for later viewing (and what you buy, you keep in Your Video Library at Amazon). Cable TV and satellite cord-cutters may be pleased to know they can binge on Showtime, Starz and many more streaming services via the Amazon Prime app. Additional fees for those channels run from $4.99 to $14.99 a month for Prime members. Oh, and if you're looking for HBO on Amazon Prime, sorry. Amazon booted HBO as of Sept. 15. Ouch!
12/16
Free Books, Magazines, Audiobooks on Amazon Prime
Looking for a little "me time" during the holidays as you burn off your use-'em-or-lose-'em vacation days? Time to catch up on your reading. You don't need a public library to get a free loaner when you have Amazon Prime. That's because the cost of an Amazon Prime membership includes access to a fairly wide collection of 1,000 books, magazines and audiobooks nestled in Prime Reading. Prime Reading allows you or your household to borrow up to 10 titles at a time and from a selection of Kindle books, magazines, short works, books with Audible narration, comics, and more. The available content is updated periodically, says Amazon, and titles are added and removed. Prime Reading can be viewed on Amazon's proprietary Fire tablet and Kindle e-reader, or via the Kindle reading apps for iOS and Android.
As a bonus, Prime members also get free access to certain podcasts (hey, check out Kiplinger's Your Money's Worth there) and other audiobooks and series through Audible Channels, a limited version of Audible (which is owned by Amazon, BTW). You need to download the Audible app and log in with your Prime account to start listening. Otherwise, a subscription to the full version of Audible, owned by Amazon, costs $14.95 a month (there's a 30-day free trial).
13/16
Got the Wrong Gift? Take Your Amazon Prime Returns to Kohl's
It's a holiday gift-shopping hazard: The product looks good online. But when the person you shipped the gift to opened the package, it's a big no. Now, they-- or you -- don't have to box it up and go to a UPS or Amazon Hub store. Amazon.com partners with Kohl's department stores to provide Amazon shoppers (and their giftees, with a receipt) with another place to return their Amazon products -- and stir up some foot traffic for Kohl's.
That makes it a win-win for both retailers. Amazon shoppers have another place to drop off returns besides UPS stores, and Kohl's will gain some potential shoppers, who must drop off their Amazon returns at customer service. Why is it a win for Kohl's? In my experience, the customer service desks at Kohl's are deep inside the store (or at some Kohl's, it's in the back of the second level of the store). That's a whole lot of potential holiday gift merch to pass by as you drop off the Amazon package and leave the store.
14/16
Early Access to Amazon Prime Lightning Deals
You like your deals fast and hot. And you want to be at the front of the pack getting them, because it's the holiday shopping season and you want to buy unique gifts. Amazon Prime members enjoy access to those one-off, deeply discounted (and in short supply) Lightning Deals 30 minutes before everyone else. Lightning Deals are only good for a few hours (or as long as supplies last) so if you really want what's on sale the early access is an advantage. But even then, Amazon warns that some deals could sell out during the early access period, before opening up to the general public.
15/16
Let Amazon Prime's Alexa Do the Holiday Shopping
Alexa is being a good little A.I. for the holidays, quietly listening to everything you do or say. I mean everything. She knows when you've been bad or good. So give that droid some honest work. If you own an Amazon Echo or Echo Dot or any of Amazon's voice-activated Alexa devices, your Prime membership allows you to place orders through Alexa, the voice-activated digital assistant. For example, if you just forgot to buy batteries for one of those "batteries not included" holiday gifts, say "Alexa, order AA batteries" and a 20-pack of AmazonBasics will arrive on your doorstep two days later. Shipping is free for Prime members, naturally, and Alexa is already aware of your Prime status. Say "Alexa, what are your deals?" to learn about special Alexa-only discounts.
Or you can ask her to sing you a Christmas carol. She will.
16/16
Amazon Prime for Students
Call this a cool stocking stuffer for the college student in your house. Now that most colleges and universities are back to in-person learning, here comes Amazon Prime Student, just right for sitting around the dorm room and streaming the next installment of "The Mandalorian" or enjoying the free gaming during study breaks. It's free for the first six months with a legit ".edu" school email address (along with proof you're actually taking at least one class; maybe not going to class, but taking it). The one-time-only free trial includes free two-day Prime shipping (ramen noodles and Doritos don't buy themselves), free same-day pickup, unlimited movie streaming, access to Amazon Music Unlimited for the bargain price of 99 cents per month, and more. After six months it costs $6.49 a month or the less-expensive $59 a year for Prime Student (that's where your holiday gifting skills come in, parents). Oh, and you can buy textbooks for cheap. If textbooks are your jam.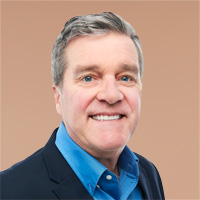 Bob was Senior Editor at Kiplinger.com for seven years and is now a contributor to the website. He has more than 40 years of experience in online, print and visual journalism. Bob has worked as an award-winning writer and editor in the Washington, D.C., market as well as at news organizations in New York, Michigan and California. Bob joined Kiplinger in 2016, bringing a wealth of expertise covering retail, entertainment, and money-saving trends and topics. He was one of the first journalists at a daily news organization to aggressively cover retail as a specialty and has been lauded in the retail industry for his expertise. Bob has also been an adjunct and associate professor of print, online and visual journalism at Syracuse University and Ithaca College. He has a master's degree from Syracuse University's S.I. Newhouse School of Public Communications and a bachelor's degree in communications and theater from Hope College.