7 Best Stocks to Buy Now for More Red-Hot Returns
Some of the best stocks to buy right now are still in the midst of 24% to 260% heaters, say the pros. Here are 7 "Strong Buys" pegged to continue their rallies.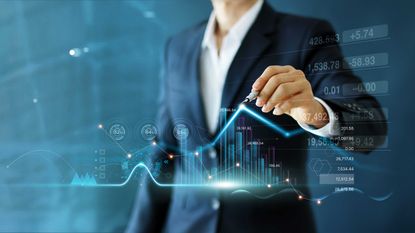 (Image credit: Getty Images)
It's not uncommon for stocks that have significantly outperformed for several months to take a breather. It's especially understandable in the middle of a stock market and global economic situation that's peppered with question marks.
But Wall Street's pros believe some of the best stocks to buy right now are those that have already run circles around the broader market in 2020.
It's difficult to draw a bead on the market right now. Headlines such as "Strategist sees a huge rally coming" sit right alongside others that say "With the Nasdaq trading above 11,000, stocks have run too far, too fast." Not to mention, there are constant undertones of uncertainty regarding the COVID-19 pandemic, social unrest, high unemployment and a looming election hover over the market.
So, how exactly should investors go about determining what kinds of stocks could take off in this environment?
One approach is to turn to the Wall Street analyst community. The pros are intimately familiar with their coverage areas and thus can provide insights that most others simply can't. Moreover, they often offer insights on names that don't get the same press coverage as the market heavyweights. And according to TipRanks' database (opens in new tab), Wall Street is optimistic about seven names that have already put together outstanding returns so far this year.
Here are seven of the pros' best stocks to buy now. Each of these stocks has been red-hot in 2020, rallying between 24% and 260% for the year to date. But they stick out because despite those runs, Wall Street is still broadly bullish and expects plenty more upside – in most cases, more than 30%.
Contributing Writer, Kiplinger.com
Robert Lichtenstein is a writer who helps people attain a better understanding of the financial world. Robert draws on his experience as a Corporate Bond Analyst for Standard & Poor's and as a Credit Analyst for Morgan Stanley. Robert earned an MBA from the Schulich School of Business in Toronto and a Bachelor of Administrative Studies degree from York University in Toronto.