10 Safe Dividend Stocks You Can Rely On
2020 has hammered home the importance of investing in safe dividend stocks, such as these 10 picks with conservative payout management.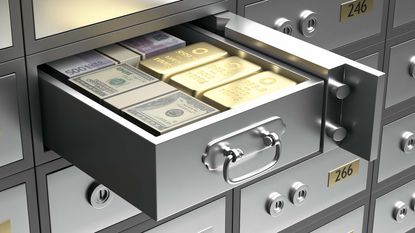 (Image credit: Getty Images)
When investors evaluate dividend stocks, they'll typically look at the yield first, then maybe delve into how much it's growing. Far less exciting is how safe the dividend is – but if 2020 isn't a lesson in why it's important to invest in safe dividend stocks, nothing is.
Hundreds of companies have reduced or suspended their dividends this year, including dozens of big-name firms such as Boeing (BA), Ford (F) and Disney (DIS). For younger investors, that's less money you can put back to work and compound over time. For investors who rely on dividends in retirement, that's literally an income reduction that can negatively impact your quality of life.
So, how do you identify safe dividend stocks? One of the easiest places to start is with the dividend payout ratio, which measures the percentage of profits that are paid out as distributions. It's an easy calculation: Simply divide dividends per share by earnings per share. The higher the percentage, the more net profits go toward sustaining the dividend – and the more risk that a sudden reduction in profits would lead to a negative dividend action.
The average S&P 500 payout ratio in 2019 was 42%. That's a fine benchmark, but in the spirit of finding truly safe dividend stocks, we're going to explore a group of companies with a payout ratio of 25% or less. We're also going to look for stocks that have a history of relatively recent dividend growth, even if that growth has temporarily stalled as a result of COVID-related financial hurdles.
Here are 10 safe dividend stocks that have plenty of breathing room. Some have slumped in 2020, while others have bucked the trend and shot meaningfully higher. But in all cases, conservative dividend management is serving them (and investors) well.
Disclaimer
Data is as of Aug. 24. Stocks listed in reverse order of dividend yield. Dividend yields are calculated by annualizing the most recent payout and dividing by the share price.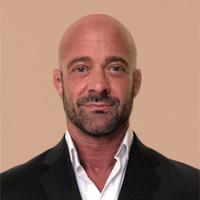 Contributing Writer, Kiplinger.com
Email: ken.berman@gorillatrades.com
Website:
gorillatrades.com
LinkedIn:
Gorilla Trades
Phone: (866) 222-6639
Ken Berman has been buying and selling stocks since he was a teenager and met with early success trading then-fledgling biotech stocks like Amgen, Biogen and Immunex. He later became a broker and worked for two wire houses, where he developed a proprietary system for buying and selling equities. In 1999, Mr. Berman formalized his method under the Gorilla Trades name and now has subscribers in the U.S. and 55 other countries around the world.