Stock Market Today: Stocks Struggle for Direction After Mixed Data
Existing home sales fell for a sixth straight month in July, while the latest jobs data pointed to a stable labor market.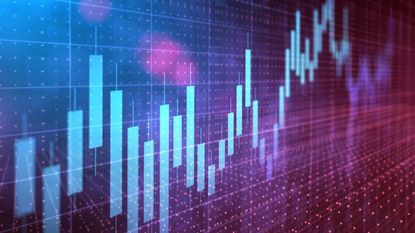 (Image credit: Getty Images)
Choppy is the best word to describe how stocks behaved Thursday, with the major indexes spending the session bouncing between positive and negative territory.
In focus today was the release of several economic reports, with weak housing data drawing the most attention. The National Association of Realtors this morning said existing home sales fell for a sixth straight month in July – down 5.9% from June to a seasonally adjusted rate of 4.81 million homes. On a year-over-year basis, existing home sales were off 20.2%.
"Outside of the initial months of the pandemic, existing home sales in July fell to the lowest level since 2015," says Jeffrey Roach, chief economist for independent broker-dealer LPL Financial. "A slowdown in housing has real economic impacts across the economy. For the demographic without home equity or a fixed-rate mortgage, inflationary pressures are acute and, unfortunately, rent prices are accelerating."
Subscribe to Kiplinger's Personal Finance
Be a smarter, better informed investor.
Save up to 74%
Sign up for Kiplinger's Free E-Newsletters
Profit and prosper with the best of expert advice on investing, taxes, retirement, personal finance and more - straight to your e-mail.
Profit and prosper with the best of expert advice - straight to your e-mail.
Also on the data front, the Labor Department this morning said weekly jobless claims edged down 2,000 last week to 250,000. The consensus estimate was for initial jobless claims to arrive at 265,000. "As long as the labor market remains stable, the Fed will continue increasing rates," Roach says. The economist expects the central bank to raise rates by half a percentage point in September, marking a slowdown from back-to-back 75 basis-point rate hikes in June and July. (A basis point is one-one hundredth of a percentage point).
Sign up for Kiplinger's FREE Investing Weekly e-letter for stock, ETF and mutual fund recommendations, and other investing advice.
Amid this mixed economic data, the major indexes failed to make any big moves. The Nasdaq Composite was up 0.5% at its session peak, before settling with a slimmer 0.2% gain at 12,965. The S&P 500 Index pared a portion of its earlier lead to end the day up 0.2% at 4,283. And the Dow Jones Industrial Average, which was lower for most of the day, eked out a 0.1% win to finish at 33,999.
Other news in the stock market today:
The small-cap Russell 2000 tacked on 0.7% to end at 2,000.
U.S. crude futures rose 2.7% to finish at $90.50 per barrel.
Gold futures fell 0.3% to settle at $1,771.20 an ounce.
Bitcoin gained 0.3% to $23,346.76. (Bitcoin trades 24 hours a day; prices reported here are as of 4 p.m.)
Cisco Systems (CSCO) jumped 5.8% – making it the best Dow Jones stock today – after the maker of networking technology components reported earnings. In its fiscal fourth quarter, CSCO said earnings arrived at 83 cents per share and revenue came in at $13.1 billion, both figures higher than analysts were expecting. For its upcoming fiscal year, Cisco expects revenue growth of 5% at the midpoint, compared to the consensus estimate for 2.3% growth. "Given the weak results and negative commentary last quarter, we view these results as a strong end to what has been a very difficult year for CSCO," says CFRA Research analyst Keith Snyder (Strong Buy). "We believe the 4% to 6% revenue growth guidance for fiscal 2023 is on the conservative side given the record backlog levels and remaining performance obligations of $31 billion, $17 billion of which will be recognized in the next 12 months."
It's been a wild month for Bed Bath & Beyond (BBBY), which soared nearly 273% from July 29 through last night's close. Today, though, the meme stock plummeted 19.6% (and is down another 19% in after-hours trading) after Ryan Cohen, GameStop (GME, -6.4%) chairman and founder of Chewy (CHWY, -4.7%), said he is selling his entire BBBY stake (9.45 million shares, according to an SEC filing) through his venture capital firm RC Ventures. "News that Ryan Cohen may be selling his stake in BBBY appears to have spooked the meme stock faithful," says David Jones, chief market strategist at Capital.com. "Unlike the frenzy of the past – with the likes of GME and AMC Entertainment Holdings (AMC, -9.7%) – BBBY traders seem more inclined to follow institutional wisdom than to blindly battle for companies with poor fundamentals. Could this be a turning point for meme stock traders? Perhaps traders have learnt from the past frenzies that while short term gains can be impressive, sentiment in short squeezes can reverse just as quickly, so this time around they may be being more cautious."
The Best Bond ETFs
Exchange-traded funds have been growing in popularity over the past two decades, and it's easy to see why. They provide investors flexibility to diversify their portfolios across dozens, hundreds or sometimes even thousands of assets – and often at attractive fees.
Here at Kiplinger, we offer a wide variety of coverage on the best ETFs to buy, including our favorite low-cost funds – perfect for those looking to build a core portfolio – and megatrend stock ETFS, which give investors exposure to disruptive technologies. Most recently, we updated our list of the best bond ETFs for investors.
Despite a rough year for the bond market, Lawrence Gillum, fixed-income strategist at LPL Financial, still believes "high-quality bonds play a pivotal role in portfolios as they have shown to be the best diversifier to equity risk." He adds that while he expects "further gains for stocks through year-end, unforeseen events happen. And it's best to have that portfolio protection in place before it's needed." These 10 funds provide a variety of ways for investors to gain exposure to the bond market. Check them out.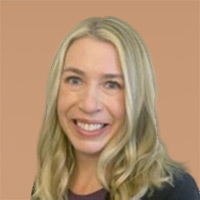 Contributing Editor, Kiplinger.com
With over a decade of experience writing about the stock market, Karee Venema is an investing editor and options expert at Kiplinger.com. She joined the publication in April 2021 after 10 years of working as an investing writer and columnist at Schaeffer's Investment Research. In her previous role, Karee focused primarily on options trading, as well as technical, fundamental and sentiment analysis.