5 Transportation Stocks to Target If 2022 Is Turbulent, Too
Global supply-chain woes are creating opportunities in transportation stocks. Give these five picks a closer look for 2022.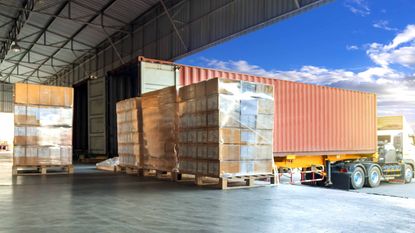 (Image credit: Getty Images)
The past year has been a good one for transportation stocks amid supply-chain glitches and all of the downstream impacts. And with the issues far from resolved, transports are poised to prosper in 2022, as well.
This is because with so many problems getting goods from point A to point B, the companies that provide shipping solutions are sitting in the catbird seat.
Translation: Investors hunting for opportunities in 2022 should look closely at the market's best transportation stocks.
The proof is in the pudding. For 2021 through early December, the SPDR S&P Transportation ETF (XTN (opens in new tab)) was up nearly 31% – handily outperforming the 25% advance in the broader S&P 500 Index over the same time frame.
There are lots of players in transportation services, too, including freight, logistics, marine shipping and container companies that are all experiencing outsized growth on both the top and bottom lines.
Here, we look at five of the best transportation stocks for 2022. Our short but mighty list looks at both transports that immediately come to mind for many investors, as well as those that fly under the radar. Regardless of how well-known these names are, they are all worth a closer look as supply-chain hiccups continue.
Data is as of Dec. 9. Dividend yields are calculated by annualizing the most recent payout and dividing by the share price.