Stock Market Today: The Rally Shows Signs of Vulnerability
Disappointing retail sales data and doggedly weak consumer sentiment keep stocks frozen in their tracks again Friday.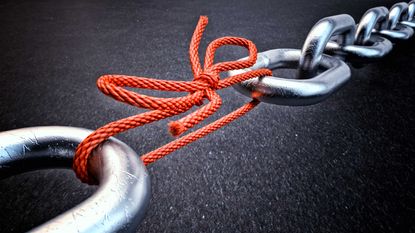 (Image credit: Getty Images)
Wall Street wobbled into the weekend as a few pieces of data tempered recently raised hopes for the American economic recovery.
Retail sales improved for the third consecutive month, up 1.2% in July – but the pace of growth has decelerated, and that figure fell below economists' expectations.
"Part of this could be because several categories have already recovered to their pre-COVID level of sales, leaving little space for a strong bounce-back," says Pooja Sriram, Vice President, US Economist at Barclays Investment Bank. "Part of this could also be a signal of moderating consumption in the coming months. Indeed, we see downside risks to consumption spending if additional fiscal stimulus is not forthcoming.
Subscribe to Kiplinger's Personal Finance
Be a smarter, better informed investor.
Save up to 74%
Sign up for Kiplinger's Free E-Newsletters
Profit and prosper with the best of Kiplinger's expert advice on investing, taxes, retirement, personal finance and more - straight to your e-mail.
Profit and prosper with the best of Kiplinger's expert advice - straight to your e-mail.
Moreover, a preliminary August reading of the University of Michigan Index of Consumer Sentiment did improve, to 72.8 from July's 72.5, but remained at depressed levels far off the 90-100 readings of the past few years pre-COVID.
Further weighing on investors: The Senate adjourned through Labor Day without reaching an agreement on new stimulus measures, with both political parties seemingly miles apart and unlikely to reach a deal for weeks.
The S&P 500 yet again failed to clear its previous high at 3,386, declining less than a point to 3,372 to remain in bear-market territory. The Nasdaq Composite declined a modest -0.2% to 11,019, and the small-cap Russell 2000 slipped 0.1% to 1,577. The Dow Jones Industrial Average eked out a 0.1% gain to 27,931.
A special alert for Closing Bell readers: Warren Buffett's Berkshire Hathaway (BRK.B (opens in new tab)) holding company will file its most recent portfolio changes by today's close of business, and we'll be updating our full, ranked list of Warren Buffett's stocks – which includes dozens of dividend-paying stocks – over the next few hours.
Can the Market's Fastest 100-Day Rally Keep Going?
On Thursday, the S&P 500 cemented its best 100-day rally ever: a 50%-plus gain since the March 23 lows that doesn't seem to jibe with a still-diminished economic picture.
But LPL Financial Chief Market Strategist Ryan Detrick provides several reasons why the counterintuitive run makes more sense than it seems.
"The S&P 500 is global, while GDP is domestic," he says. "Roughly 40% of the sales for the S&P 500 are derived overseas, while U.S. exports in the GDP calculation only make up 13% of U.S. GDP.
"The U.S. economy is a net importer, while the S&P 500 is a net exporter, which is why the S&P 500 prefers a weaker U.S. dollar. A weaker dollar helps many U.S. companies' goods cheaper overseas and enhances international profits, while a strong dollar is good for U.S. GDP because it lowers the cost of imports."
He also notes that the S&P 500 is more manufacturing-driven, versus a more services-driven GDP, and that the S&P 500 is moreso reliant on investment, rather than GDP, which relies on consumption.
Still, as the market's rally slows against a number of headwinds, investors' thoughts might understandably be floating away from speculation and growth, and gravitating toward quality and dividends.
One place to look is this list of 10 dividend funds that use a variety of strategies to deliver regular income across a diversified portfolio.
But if you're looking for the bee's knees of security, look no farther than the Dividend Aristocrats. These 65 dividend stocks have paid out cash distributions without interruption for at least a quarter-century, and they're still standing tall after a brutal few months that saw many other companies cut or kill their payouts completely.
13 Best Vanguard Funds for the Next Bull Market
Senior Investing Editor, Kiplinger.com
Kyle is senior investing editor for Kiplinger.com. As a writer and columnist, he also specializes in exchange-traded funds. He joined Kiplinger in September 2017 after spending six years at InvestorPlace.com, where he managed the editorial staff. His work has appeared in several outlets, including U.S. News & World Report and MSN Money, he has appeared as a guest on Fox Business Network and Money Radio, and he has been quoted in MarketWatch, Vice and Univision, among other outlets. He is a proud graduate of The Ohio State University, where he earned a BA in journalism.