SAFE Banking Act Gets New Life: This Week in Cannabis Investing
A bipartisan effort has given the SAFE Banking Act, which helps improve cannabis companies' access to finance, a shot to reach the Senate floor.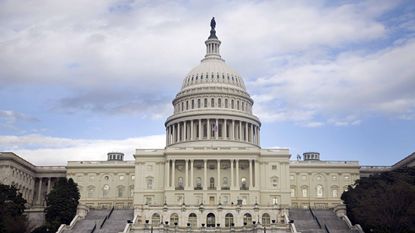 (Image credit: Getty Images)
The SAFE Banking Act has been given new life on Capitol Hill.
There's been a flurry of activity in D.C. this week around cannabis regulations, continuing from the onslaught of bills released last week in the run-up to 4/20. It was disappointing to see the Senate reject a bill regarding cannabis research for veterans suffering from PTSD and other issues. We're sad to see politics get in the way of progress for veterans who have served and protected the nation.
However, the Senate surprised many by scheduling the first-ever hearing for cannabis banking reform in their chamber. A new attempt to pass the SAFE Banking Act is being led by Senators Jeff Merkley (D-Oregon) and Steve Daines (R-Montana).
Subscribe to Kiplinger's Personal Finance
Be a smarter, better informed investor.
Save up to 74%
Sign up for Kiplinger's Free E-Newsletters
Profit and prosper with the best of expert advice on investing, taxes, retirement, personal finance and more - straight to your e-mail.
Profit and prosper with the best of expert advice - straight to your e-mail.
"For the first time, we have a path for SAFE Banking to move through the Senate Banking Committee and get a vote on the floor of the Senate," Merkley said in a statement. "Let's make 2023 the year that we get this bill signed into law so we can ensure that all legal cannabis businesses have access to the financial services they need to help keep their employees, their businesses, and their communities safe."
As I told CNBC, "[SAFE's] reintroduction is a major advancement for the industry. We have seen many firsts in legal cannabis and that now includes the scheduling of a hearing of cannabis banking reform in the Senate. This is an historic step for the Senate."
In response to the news, several marijuana stocks popped Thursday, including Curaleaf Holdings (CURLF), Green Thumb Industries (GTBIF) and Trulieve Cannabis (TCNNF).
Twitter allows photos of cannabis products in ads
Twitter continues to lead social media platforms as a welcome destination for legal cannabis companies to interact and advertise. This week, the platform added key updates to its advertising capabilities, including allowing cannabis companies to post pictures of their products in ads. Cannabis is a major part of the U.S. economy as a tax generator, job creator and a point of social justice reform. It's exciting to see our industry gain more mainstream access with the help of Twitter.
Alexa Alianiello, Twitter's cannabis sales and partnerships lead, said in a tweet Tuesday that the company listened to cannabis executives' requests and implemented the changes. "We listened, and updated our ads policy," Alianiello wrote in her tweet.
During the Benzinga Cannabis Capital Conference in Miami earlier this month, Ms. Alianiello told a room of cannabis business founders and investors that Twitter has their back.
Data shows record-high cannabis sales on 4/20
At Poseidon, we cherish all of the inherent value that data brings to the table. Co-founder Emily Paxhia is known to refer to data visualizations as "beautiful," and it's no secret that I also love a good chart or diagram. Now that the 4/20 holiday has come and gone, analytics and technology platforms are releasing their insights, and the results have been nothing less than historic.
This year, cannabis sales numbers for 4/20 hit a new all-time high, and we expect to see this trend continue for years to come, much like the annual records set in the traditional e-commerce space.
"The success of this year's 4/20 holiday is a positive sign for the cannabis industry," said Kyle Sherman, founder and CEO of cannabis e-commerce company Flowhub. "It's clear people want their cannabis as more consumers shopped on the holiday than ever before. We are also seeing retailers adopting a more efficient approach to holiday strategies, avoiding over-discounting and spreading deals over multiple days. It is a testament to the maturation of the industry, and a sign of a stronger and more sustainable future for cannabis retailers."
Data from Headset indicated that more than $100 million in total transactions were generated on 4/20, and during certain intervals, sales reached $160,000 a minute. E-commerce cannabis site Jane Technologies reported that its data showed a 9.7% year-over-year increase from 4/20 sales.
We love this great video from Headset showcasing the sales in North America throughout the day.
Dutchie experiences outages on 4/20
Unfortunately, the 4/20 sales surge put some of the industry's most prominent service providers under stresses they were not able to absorb.
We have seen issues before with point-of-sale and state-level tracking technology experiencing outages during the days leading up to 4/20. This year, the industry's leading point of sale company, Dutchie, had significant outages.
Dutchie's e-commerce platform reported elevated error rates on Tuesday and Wednesday and went down for part of the day on Thursday. In a LinkedIn post, Dutchie CEO Tim Barash cited an issue with the company's database provider for the system failures seen on 4/20.
It is hard to quantify the lost sales for its customers, but last week's record sales numbers could've been materially higher without outages from Dutchie. The company claims it is trying to do right by "making up" for the lost sales. We give them credit for trying to do what they think is right to alleviate this unfortunate issue.
Delaware legalizes recreational cannabis
Delaware became the 22nd state to legalize recreational cannabis. Late last week, Democratic Governor John Carney decided against vetoing the bill for legalization as he has done in the past. The state still needs to establish dispensaries, but it passed a bill that will create state-led regulations and licensing for retail, cultivation and manufacturing.
The Mid-Atlantic is heating up as Maryland is poised to open doors for recreational sales on July 1, and New Jersey continues to plow ahead with impressive revenue numbers. We were initially excited for Delaware to get to this point, but unfortunately, our enthusiasm has quickly waned given the obnoxious sales tax rate of 15%. The border retailers in New Jersey, Maryland, and Pennsylvania will likely see a lot of Delaware license plates as a result. It's a shame that the loss of sales will affect tax revenues for Delaware's constituents.
Minnesota could be next to legalize recreational cannabis
Minnesota is making progress this week with the House passing its bill to legalize recreational cannabis. The Senate will likely pass its version of the bill by the time you're reading this.
"Members, our cannabis laws are broken. Prohibition has failed," said Rep. Zack Stephenson (D) while addressing the floor this week. "It's not achieving any of its goals, and it costs in terms of dollars and inhuman costs are overwhelming."
The full chamber approved the legislation presented by Stephenson in a 71-59 vote. We like some of the final edits to the bill, including low-dose gummies not being sold through alternative channels, as that should benefit the licensed operators in the state. We will keep watching to see if Minnesota joins as the 23rd legal recreational market.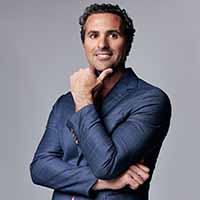 Morgan Paxhia is Managing Director and Co-Founder of Poseidon Investment Management. With over 10 years experience in investing and finance, Morgan has developed a deep understanding of individual company analysis, portfolio construction, and risk mitigation. This content is not intended to provide any investment, financial, legal, regulatory, accounting, tax or similar advice, and nothing should be construed as a recommendation by Poseidon Investment Management, LLC, its affiliates, or any third party, to acquire or dispose of any investment or security, or to engage in any investment strategy or transaction. An investment in any strategy involves a high degree of risk and there is always the possibility of loss, including the loss of principal. This content should not be considered as an offer or solicitation to purchase or sell securities or other services. Any of the securities identified and described herein are for illustrative purposes only.  Their selection was based upon nonperformance-based objective criteria. The content presented is believed to be factual and up-to-date, but we do not guarantee its accuracy and it should not be regarded as a complete analysis of the subjects discussed. Past performance is not indicative of future results.