3 Takeaways from Benzinga Cannabis Capital Conference: This Week in Cannabis Investing
Cannabis companies are focusing on fundamentals, which should help drive regulatory reform efforts.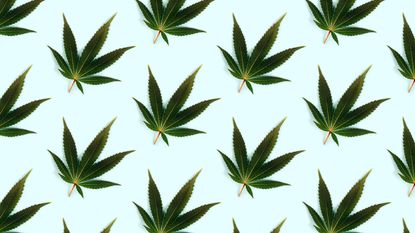 (Image credit: Getty Images)
The cannabis industry was in focus this week, with the Poseidon team traveling to Miami to attend the Benzinga Cannabis Capital Conference.
The event was exceptionally executed, and we've noticed that attendance continues to increase each year. We were on-site and used the opportunity to meet with public and private companies across the landscape. From those conversations, we have three primary takeaways:
Cannabis companies face tight capital market, overcapacity
The overall mood was somber, but that's not surprising. Cannabis is in year two of its first real downturn, where the industry experienced a tight capital market and faced challenges with overcapacity resulting in significant price declines.
Subscribe to Kiplinger's Personal Finance
Be a smarter, better informed investor.
Save up to 74%
Sign up for Kiplinger's Free E-Newsletters
Profit and prosper with the best of expert advice on investing, taxes, retirement, personal finance and more - straight to your e-mail.
Profit and prosper with the best of expert advice - straight to your e-mail.
Consequently, we have seen growth moderate in more established markets and that deceleration caught many, especially weaker companies, off-guard. Even thriving companies are keeping their positivity close to their chest because they are aware of others that likely won't survive this period.
Cannabis companies focused on fundamentals
It's refreshing to see the cannabis industry so focused on fundamentals. For years, too many distractions were caused by misguided growth opportunities, leading to some irrational decision making.
However, the industry has been taking its medicine. Many groups are realizing the number of excess costs they've endured and taking steps to rationalize their capital and operational expenditures. These companies are also looking at growth opportunities with positive returns for the business, a welcome discipline. We are seeing green shoots, and those that stick to fundamentals are seeing that flow to the bottom line, with visibility to free cash flow.
Strong fundamentals will drive regulatory reform
We need to see action over noise. Many entrants in the cannabis industry can't wait for D.C. to do its job. Most have realized that press about federal legalization and rescheduling is meaningless unless there is action to support words. Those in the industry must focus on fundamentals, and then we will ultimately see regulatory reform.
Cannabis executives know they need a business to survive and thrive until that change happens and realize interstate commerce is already freely happening, primarily out of California, with no enforcement. This has operators even more focused on how they view building capacity and seeing what the future holds. The 280e tax is the biggest challenge for cannabis companies, and that should be the central focus of reform in D.C.
An industry that is aligned on reform initiatives is far more powerful than the fragmented approach of the past that has yielded no action.
Related content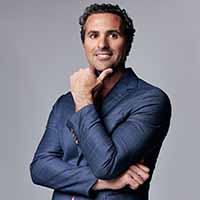 Morgan Paxhia is Managing Director and Co-Founder of Poseidon Investment Management. With over 10 years experience in investing and finance, Morgan has developed a deep understanding of individual company analysis, portfolio construction, and risk mitigation. This content is not intended to provide any investment, financial, legal, regulatory, accounting, tax or similar advice, and nothing should be construed as a recommendation by Poseidon Investment Management, LLC, its affiliates, or any third party, to acquire or dispose of any investment or security, or to engage in any investment strategy or transaction. An investment in any strategy involves a high degree of risk and there is always the possibility of loss, including the loss of principal. This content should not be considered as an offer or solicitation to purchase or sell securities or other services. Any of the securities identified and described herein are for illustrative purposes only.  Their selection was based upon nonperformance-based objective criteria. The content presented is believed to be factual and up-to-date, but we do not guarantee its accuracy and it should not be regarded as a complete analysis of the subjects discussed. Past performance is not indicative of future results.