NBA Takes Steps to Ease Cannabis Restrictions: This Week in Cannabis Investing
The NBA's new collective bargaining agreement makes strides in reducing marijuana restrictions for players.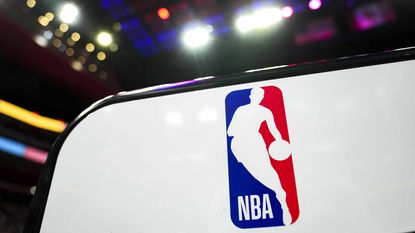 (Image credit: Nic Antaya/Getty Images)
The NBA took a major step forward this week by allowing players to invest in and promote cannabis brands.
Michele Roberts, a former executive director of the NBA Players Association and now a member of the board of directors at Cresco Labs (CRLBF), previously predicted that NBA would consider changing its policies around cannabis.
As of the terms listed in the leagues' new collective bargaining agreement, cannabis will also be removed from the banned substances list for players. This is a welcome change for a cannabis industry seeking additional sources of capital while it continues to erode the old-world stigmas created by previous generations.
Subscribe to Kiplinger's Personal Finance
Be a smarter, better informed investor.
Save up to 74%
Sign up for Kiplinger's Free E-Newsletters
Profit and prosper with the best of expert advice on investing, taxes, retirement, personal finance and more - straight to your e-mail.
Profit and prosper with the best of expert advice - straight to your e-mail.
We've seen a number of professional athletes getting involved in the cannabis industry after their sports careers. They are a group that is keen on the benefits cannabis provides for pain and inflammatory management, and many are also passionate about making a difference. Former NBA veteran Al Harrington's Viola Brands immediately comes to mind as a trailblazer here. We're excited to welcome more athletes, especially those as passionate about building their brands and business ventures as they are about their active profession.
Kentucky legalizes medical marijuana
Let's welcome Kentucky as the 38th state to join the medical cannabis industry. The state's General Assembly approved the bill to legalize medical cannabis on March 30, and Kentucky Governor Andy Beshear (D) signed the bill into law the next day.
"Today the General Assembly finally took action and passed a bill to legalize medical cannabis – something a majority of Kentuckians support," Beshear tweeted after news of the vote broke last Thursday. "I am thankful this progress has been made, and I will proudly sign this bill into law tomorrow."
At a March 31 press conference, prior to signing the bill, he added, "Far too many people face the obstacle of having chronic or terminal diseases like cancer, or those like our veterans suffering from PTSD, or Kentuckians living with epilepsy, seizures, Parkinson's and more. These folks want and deserve safe and effective methods of treatment."
We support this step forward for Kentucky, the qualifying medical conditions for cannabis should allow constituents to participate at their discretion. The Kentucky market is showing signs that it will resemble the medical cannabis program in Ohio, which has done fairly well and garnered a good amount of investment even in a tight capital environment. Hopefully, the state regulators will observe the benefits of installing a limited license program versus the states struggling with open market schemes and over-permitted supply. It should be fascinating to watch Kentucky's program take shape.
Missouri's red-hot cannabis market sparks job growth
Missouri is an excellent example of what a good legal cannabis program can look like. The state is rightfully gloating about the jobs and taxes generated. Since Missouri's cannabis program began, initially as medical, the state notes that more than 6,800 jobs have been created. We have also seen how the cannabis industry contributes to strong ancillary growth as jobs emerge for capital projects like construction and service contracts to support this growth.
"Billion-dollar markets like Michigan, Illinois and Massachusetts employ anywhere between 30,000 to 50,000 workers in the cannabis industry," said Sloane Barbour, CEO of engin, a technology platform helping cannabis companies hire hourly workers. "It's enormous job growth, and it really happens quite quickly. So we are seeing customers and partners in Missouri aggressively and actively hiring."
The state kicked off 2023 with a record-setting first month of sales, surpassing $100 million in January. This young program seems poised to be a new billion-dollar industry for the state, with more jobs and tax dollars coming to the good people of Missouri.
Big Alcohol continues to push for cannabis reforms
The Wine & Spirits Wholesalers of America (WSWA) continues to build on its recently announced initiative to support the federal legalization of cannabis. This week was the association's annual event, Access LIVE, and Chairman Tom Cole reiterated its ability to apply experience and understanding of alcohol distribution to the emerging cannabis sector.
"The beverage alcohol industry's commitment to public health and safety is something that sets us apart from other consumer products," said Cole. "We believe that the successful state-based regulatory model which has served America's consumers and our industry so well, should be a part of the discussion… I call upon my industry colleagues to support our efforts and to lend your voice and experience to the conversations happening on Capitol Hill."
As we noted last week, there are benefits to a group like WSWA joining in support of ending the broken dynamic surrounding the limited legislative movement on cannabis. However, focusing on interstate commerce first could result in the continued demise of many in our industry, leaving far fewer companies for WSWA to work with by the time interstate is a reality.
It would be beneficial to see the WSWA prioritize the repeal and replacement of federal tax code 280e for licensed cannabis operators in either medical and recreational use states. The tax rate applied to cannabis companies is unfair and should be the absolute priority if the WSWA truly understands what the industry needs and wants to be viewed as partners.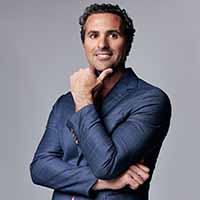 Morgan Paxhia is Managing Director and Co-Founder of Poseidon Investment Management. With over 10 years experience in investing and finance, Morgan has developed a deep understanding of individual company analysis, portfolio construction, and risk mitigation. This content is not intended to provide any investment, financial, legal, regulatory, accounting, tax or similar advice, and nothing should be construed as a recommendation by Poseidon Investment Management, LLC, its affiliates, or any third party, to acquire or dispose of any investment or security, or to engage in any investment strategy or transaction. An investment in any strategy involves a high degree of risk and there is always the possibility of loss, including the loss of principal. This content should not be considered as an offer or solicitation to purchase or sell securities or other services. Any of the securities identified and described herein are for illustrative purposes only.  Their selection was based upon nonperformance-based objective criteria. The content presented is believed to be factual and up-to-date, but we do not guarantee its accuracy and it should not be regarded as a complete analysis of the subjects discussed. Past performance is not indicative of future results.