Marijuana Legalization Efforts Gain Traction: This Week in Cannabis Investing
A Republican state senator in South Carolina just introduced a medical marijuana legalization bill.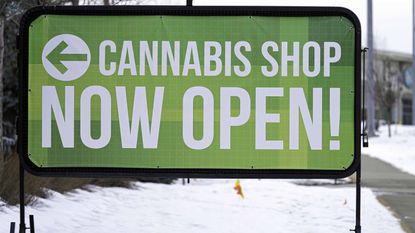 (Image credit: Getty Images)
The Southeast is warming to the legalization of cannabis, and approval surrounding medical and recreational weed is gaining momentum.
Alabama's licensing process is underway, and efforts for weed legalization in Florida are building. South Carolina is making progress on its medical cannabis legalization program too.
Last week, Republican Senator Tom Davis introduced the South Carolina Compassionate Care Act, with adjustments to avoid problems that derailed the reform previously. An earlier version of the bill cleared the South Carolina Senate but failed to pass the House floor due to issues related to language on taxes. If the bill passes this time, patients in South Carolina will gain access to cannabis through licensed dispensaries with a doctor's recommendation.
Subscribe to Kiplinger's Personal Finance
Be a smarter, better informed investor.
Save up to 74%
Sign up for Kiplinger's Free E-Newsletters
Profit and prosper with the best of expert advice on investing, taxes, retirement, personal finance and more - straight to your e-mail.
Profit and prosper with the best of expert advice - straight to your e-mail.
Weed legalization is already supported by most U.S. voters. And in November, a poll released by Winthrop University found that 78% of adults in South Carolina, including a majority of Republicans, would like to see medical cannabis reform. An additional 54% of voters were in favor of recreational weed legalization.
"The South Carolina Compassionate Care Act has been thoroughly vetted over eight years and incorporates numerous provisions to address concerns," Director of State Policies Karen O'Keefe told Marijuana Moment. "Sen. Davis's 2023 bill reflects years' of input and removes the tax and revenue allocation provisions that derailed last year's bill in the House."
We are especially keen on legalization efforts in the home state of Representative Nancy Mace, who has supported cannabis at the federal level and championed the States Reform Act, the best-looking piece of federal cannabis legislation we have seen to date.
New York Opens Second Legal Dispensary
Unfortunately, not all states have an even playing field in the U.S., and the rollout of the New York adult-use recreational market is stuttering along. The second legal door, Smacked, opened this week as a pop-up while they wait for their official location to be finalized. Located in Greenwich Village at 144 Bleecker St., Roland Conner's Smacked is the first licensed dispensary approved through the New York Social Equity Cannabis Investment Fund. Governor Kathy Hochul noted that this marks the state's first legal cannabis location opened by someone previously criminalized by cannabis prohibition.
"I am so excited to become a part of history as the first individual to open a legal cannabis dispensary in New York City. Given my experience with cannabis, I never could have imagined that I would be opening a store like this," Conner said in a statement. "But this is not just about me and my family. This is about everyone who was harmed by the draconian drug laws of the past."
We love seeing energy devoted to social equity in new markets and doors, and we wish all New York's social equity license recipients the best of luck. It is unfortunate that there is so much negativity around the state's Social Equity Fund and its complete mismanagement of the now estimated 1,400 illegal pot shops that have proliferated throughout the city. We are proponents of a thriving legal market, and it's difficult not to see an uphill battle for operators at the state and city level. The 280e federal tax is another burden the industry bears, including the emerging social equity doors in New York.
Do your cannabis partners a favor and buy from legal doors if you plan to purchase cannabis in New York City. There are only two shops currently open, and both are located in highly trafficked areas of lower Manhattan, making them easy to find. We cannot currently vouch for the pricing, quality or product selection, but we can't expect the legal industry to win if we are not supporting those pushing it forward.
Legal Cannabis Lowers Demand for Codeine
Research can be a powerful tool for making useful changes in our industry and society. There has been anecdotal evidence pointing to cannabis' medicinal benefits for years, but almost as often we hear the uninformed parroting the line: "There is no research." Well, that stigma continues to erode as we see more and more research about the societal benefits of cannabis legalization.
According to new research, states that implemented recreational cannabis laws through 2019 experienced less demand for prescription codeine. The data gathered showed a 26% decrease in the pharmacy-based distribution of codeine, and states implementing cannabis legalization before 2019 saw a distribution of codeine that was 37% lower. Codeine is known for having a high potential for abuse and causing thousands of overdose deaths per year in the U.S. Thankfully, residents in legal states have access to cannabis and therefore are seeing a notable reduction of codeine overdose deaths.
"A reduction in the misuse of opioids can save lives," said study author Shyam Rama, a doctoral candidate at Cornell University. "Our research indicates that recreational cannabis laws substantially reduce distribution of codeine to pharmacies, an overlooked potential benefit to legalizing recreational cannabis use."
Cannabis lobbying dollars are a drop in the bucket compared to Big Pharma. Unlike alcohol and tobacco, we are yet to see the pharmaceutical camp wanting to partner with cannabis. Instead, the cannabis industry confines its progress to Washington D.C. as pharma dollars crowd us out. There is plenty of work ahead for continued progress at the federal level.
Curaleaf Shuts Down Some Operations
Survival and advancement by shrewd and optimal means are key themes for Poseidon in 2023. The cannabis industry is continuing its efforts to correct the challenging trajectory of 2022 as more distress comes to the surface, as seen in recent announcements from Bespoke Financial and Innovative Industrial Properties (IIPR). We've cautioned about debt issues in cannabis for several months, as there was too much money going under the sales pitch of debt as a "safer" way to invest in cannabis. That is generally nonsense and the results are sadly coming to fruition.
Former Intel (INTC) CEO Andy Grove once said, "Bad companies are destroyed by crisis; good companies survive them; great companies are improved by them."
This week, we learned of significant balance sheet steps taken by the industry's largest operator, Curaleaf (CURLF). The company is reducing its headcount by an additional 10% and shuttering operations in three states: California, Oregon and Colorado. These states were not making notable revenue contributions for Curaleaf and were operating at losses. The company claims these steps could generate $125 million in positive free cash flow in 2023, a significant shift for CURLF's balance sheet.
The initial reaction to the announcement was adverse, which is to be expected when we are in a bad-news environment for marijuana stocks. We disagree with the overly emotional response; these are the necessary, difficult steps that will improve companies. We knew the first company to leap would get beat up, but it would not be a surprise to see others take similar steps to rightsize their operations on their journey to generating positive free cash flow.
Cannabis M&A Market Could Struggle This Year
The evolution of mergers and acquisitions (M&A) is a long-term theme in the legal cannabis industry. M&A is also cyclical across industries, and that is no different for cannabis. There have been eventful years, followed by quiet ones and the industry coming off a much quieter 2022. We are predicting M&A to reemerge in 2023, but signs of this are more likely to appear in the second half of the year. There is little urgency to jump as most companies focus on shoring up their balance sheets, reducing cash burn or getting cash flow positive. These actions are good for solvency and survival but come at the cost of growth.
Many companies are likely running below industry growth rates, sacrificing market share for stability. This can only go for so long before M&A comes back into consideration – there is still too much growth for the industry to forgo. We are less bullish on the distressed roll-up strategies that have recently gathered capital.
Frank Colombo, director of analytics at Viridian Capital Advisors, noted in the company's Jan. 13 newsletter that, "One of the largest MSOs [multi-state operators] recently told us that they expected most of their M&A activity to be purchasing distressed assets."
As long time cannabis industry participants, we don't see the upside in distressed assets versus working with quality businesses that are growing and attractively priced. M&A will also look favorably, especially in the earlier part of an upswing, towards good businesses at great prices over struggling businesses at lower prices.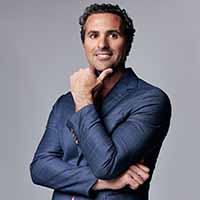 Morgan Paxhia is Managing Director and Co-Founder of Poseidon Investment Management. With over 10 years experience in investing and finance, Morgan has developed a deep understanding of individual company analysis, portfolio construction, and risk mitigation. This content is not intended to provide any investment, financial, legal, regulatory, accounting, tax or similar advice, and nothing should be construed as a recommendation by Poseidon Investment Management, LLC, its affiliates, or any third party, to acquire or dispose of any investment or security, or to engage in any investment strategy or transaction. An investment in any strategy involves a high degree of risk and there is always the possibility of loss, including the loss of principal. This content should not be considered as an offer or solicitation to purchase or sell securities or other services. Any of the securities identified and described herein are for illustrative purposes only.  Their selection was based upon nonperformance-based objective criteria. The content presented is believed to be factual and up-to-date, but we do not guarantee its accuracy and it should not be regarded as a complete analysis of the subjects discussed. Past performance is not indicative of future results.