Delta-8 THCO and Delta-9 THCO Classified as Schedule I Drugs: This Week in Cannabis Investing
The Drug Enforcement Agency said delta cannabinoids, including Delta-8 THCO and Delta-9 THCO, are synthetically derived from hemp, and, therefore, are not considered hemp.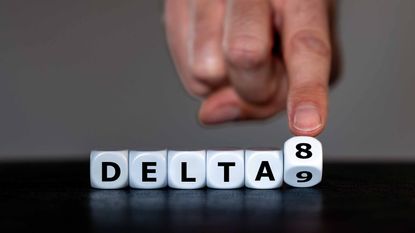 (Image credit: Getty Images)
There's more rough news for the U.S. hemp industry this week. The Drug Enforcement Agency (DEA) issued a letter stating that "delta" cannabinoids, including Delta-8 THCO and Delta-9-THCO, synthetically derived from hemp do not qualify as hemp and will be viewed as Schedule I drugs. This is not a surprising stance from the DEA, considering our understanding of the delta derivatives and the law enforcement agency's mandate.
For those unfamiliar, the delta market includes a group of new cannabinoids synthesized chemically from legal hemp. Delta-9-THCO and Delta-8-THCO are the most common delta compounds in the market, and both produce an intoxicating high similar to that of Delta-9 THC – a compound specifically called out in the Controlled Substances Act as a Schedule I drug.
THCO (tetrahydrocannabinol-o-acetate) is a modified form of THC that has been chemically altered by adding an acetyl group to the molecule. This modification changes the way the body metabolizes and processes the compound, making it longer-lasting and potentially more potent than THC. Because THCO is not found naturally in cannabis plants, and is instead created through chemical synthesis or modification of existing THC, it is often used in delta products for its unique effects, which may be longer lasting and more potent than standard THC.
Subscribe to Kiplinger's Personal Finance
Be a smarter, better informed investor.
Save up to 74%
Sign up for Kiplinger's Free E-Newsletters
Profit and prosper with the best of expert advice on investing, taxes, retirement, personal finance and more - straight to your e-mail.
Profit and prosper with the best of expert advice - straight to your e-mail.
Due to the costs and lack of raw materials to naturally derive Delta-8 or -9-THC from hemp, nearly all the current delta products are produced synthetically. And it is unlikely that naturally derived versions of these products will become substitutes in existing sales channels.
Delta products are derivatives of legal hemp, and many within the hemp industry previously argued that the language in the 2018 Farm Bill – which legalized hemp and its derivatives – would extend to delta as federally regulated and legal. However, the DEA states that delta products are not naturally derived from hemp, but must be chemically synthesized and thus do not qualify as derivatives. Other counterarguments to delta's legal status have cited the Federal Analogue Act, which states that any chemical that is substantially similar to a Schedule I or Schedule II controlled substance will be treated as if it were scheduled if it is intended for human consumption.
By not being exactly the same as Delta-9 THC, other chemically synthesized delta products have existed in a nebulous space as far as legality is concerned. This gave some entrepreneurs the cover they wanted to aggressively pursue the development, marketing, and sale of delta products outside of the state legal cannabis regulatory framework. This week, the DEA acted to clarify delta's status.
Since its development in 2020, delta sales have grown rapidly in the U.S., specifically in states where the legalization of cannabis has not been passed. One research report estimated that Delta-8 products generated $2 billion in sales over two years. Delta products are being sold widely outside of dispensaries in conventional retail, often gas stations and convenience stores. The products are technically unregulated, have been blamed for one death, and have triggered over 104 adverse event reports to the Food and Drug Administration (FDA). There is a growing concern that underage children can buy these products and are subject to abuse. Some states have moved to ban or regulate delta products, including New York, Ohio, Michigan and Texas.
One of the key pillars of the legal cannabis industry's platform for legalization was responsible, regulated use by adults. It seems the delta market may be at odds with this, so it makes sense that it could be targeted for federal action.
It will take time for this all to play out and for legal experts to interpret the letter from the DEA, but it will give pause to some entrepreneurs and investors concerned about the risk of crossing the DEA. Remember, they are the ones that put you in the orange jumpsuit.
January sales strong in Connecticut recreational weed market
After the legalization of adult-use cannabis in June 2021, the Connecticut market officially opened for recreational purchases on Jan. 10, 2023. January sales reflected continued demand from consumers across the northeast and a tailwind for the cannabis operators in the state.
Connecticut's first month of recreational weed sales was consistent and strong, totaling $13.3 million. We expect revenues to grow as the state expands access beyond the seven approved adult-use retailers. Dispensaries have commented on significant growth in customer visits, and the regional director of Zen Leaf, a dispensary owned by Verano Holdings (VRNOF), noted the need to hire 25 additional employees as customer visits rose from 250 per day to almost 1,000 as of early February.
Market research firms like MJBiz Daily forecast around $165 million in incremental sales from recreational cannabis in Connecticut in 2023, for a total of $375 million. That's a significant addition compared to an estimated $210 million in 2022 sales. This surge in revenue will hinge on the state's ability to approve more dispensaries for recreational weed sales.
Due to prior issues seen in states like New Jersey, product supply has been a leading concern for the state regulators, but the market has yet to see any shortages or empty shelves. This trend is a positive data point for the four cultivators in the state, including Verano, Curaleaf Holdings (CURLF), Green Thumb Industries (GTBIF), and Theraplant, showing their ability to keep up with the quickly growing demand.
A total of 21 states have legalized adult-use recreational cannabis sales across the country, with 37 states allowing for medical marijuana. The Northeast is quickly emerging as a powerhouse for industry sales while providing a compelling set of new markets for the leading brands and operators that commonly have a foothold on the West Coast.
Forian exits cannabis industry
One of the cannabis trends we're watching in 2023 is the likelihood of M&A re-emerging, with a specific trend toward distressed roll-up strategies. Right on time, this week, the sale of BioTrack was announced as Alleaves looks to consolidate cannabis software.
For context, BioTrack is a software company in the "seed-to-sale" category. These products provide a digital inventory control system that the state regulators use to track cannabis products throughout the supply chain. The software is often sold into government contracts and mandated for operator use. Although this yields a certain market share in most cases, it often prevents any chance of margin expansion.
Forian (FORA) was originally formed in March 2021 through a merger of BioTrack's parent company, Helix Technologies, and healthcare analytics company, Medical Outcomes Research. According to the firm's S-4 filing, the merger consideration for BioTrack totaled $57.5 million. We estimate this represented a five to six times trailing twelve-month revenue multiple.
The company has since provided little transparency into specifics around the financial profile of their offerings outside of their consolidated results, so the acquisition multiple paid by Alleaves is difficult to estimate. Based on management commentary around consistent growth occasionally offset by customer churn challenges, the $30 million purchase price would be around one to two times trailing revenues.
Forian's sale was likely necessary because the company burned an average of $1 million per month with limited cash remaining on their balance sheet, even after landing state contracts with compelling new markets like Connecticut and New York. The company simultaneously announced that its CEO and president, Daniel Barton, would be stepping down, with the executive chairman, Max Wygod, being appointed as interim CEO.
For Alleaves, a relatively unknown enterprise resource planning (ERP) platform that announced $40 million in funding this past July, this roll-up purchase could be a strategy for the firm to buy the market share at a relatively low multiple. It also allows for potential cross-selling opportunities from both their core products and future technology acquisitions.
This deal follows a similarly distressed seed-to-sale transaction with Akerna Software, who announced plans to sell their core product suite to POSaBIT at an estimated 0.4 times trailing revenues in early January.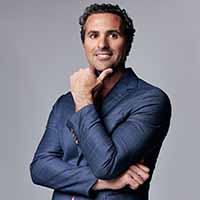 Morgan Paxhia is Managing Director and Co-Founder of Poseidon Investment Management. With over 10 years experience in investing and finance, Morgan has developed a deep understanding of individual company analysis, portfolio construction, and risk mitigation. This content is not intended to provide any investment, financial, legal, regulatory, accounting, tax or similar advice, and nothing should be construed as a recommendation by Poseidon Investment Management, LLC, its affiliates, or any third party, to acquire or dispose of any investment or security, or to engage in any investment strategy or transaction. An investment in any strategy involves a high degree of risk and there is always the possibility of loss, including the loss of principal. This content should not be considered as an offer or solicitation to purchase or sell securities or other services. Any of the securities identified and described herein are for illustrative purposes only.  Their selection was based upon nonperformance-based objective criteria. The content presented is believed to be factual and up-to-date, but we do not guarantee its accuracy and it should not be regarded as a complete analysis of the subjects discussed. Past performance is not indicative of future results.