Will Cannabis Be Impacted By Kevin McCarthy's Ouster?: This Week in Cannabis Investing
A cannabis banking bill could feel the reverberations from the removal of McCarthy as speaker of the House.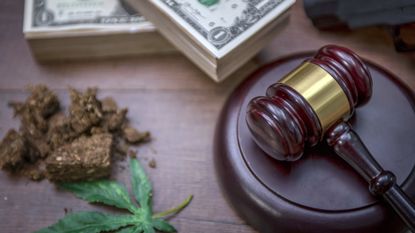 (Image credit: Getty Images)
On an autumn Tuesday evening in the nation's capital, history was made. By a narrow vote of 216-210, members of the U.S. House of Representatives approved a motion to remove Rep. Kevin McCarthy as the speaker of the House. Never before has the U.S. House of Representatives removed an active speaker and the consequences of doing so could have a lasting effect – particularly on cannabis.
Our concerns about federal progress within the cannabis industry are well documented. The U.S. House of Representatives has changed significantly since it passed the Secure and Fair Enforcement (SAFE) Banking Act multiple times over the years. The congressional body seemingly deteriorated further as key members negotiated a federal spending bill that will keep the lights on until November 17. With McCarthy's removal fresh on the minds of federal lawmakers, there's no guarantee that another federal spending bill will be approved before the winter holiday season.
"At a minimum, the likelihood of government shutdown in mid-November just went up to 80%, as the House's inability to do its immediate job of funding the government increases," Pangea Policy Founder Terry Haines told MarketWatch.
Subscribe to Kiplinger's Personal Finance
Be a smarter, better informed investor.
Save up to 74%
Sign up for Kiplinger's Free E-Newsletters
Profit and prosper with the best of expert advice on investing, taxes, retirement, personal finance and more - straight to your e-mail.
Profit and prosper with the best of expert advice - straight to your e-mail.
McCarthy's removal does not bode well for the immediate advancement of the Secure and Fair Enforcement Regulation (SAFER) Banking Act – the latest iteration of the SAFE Banking Act. It did receive approval from the Senate Banking Committee and could make it to the Senate floor, but the threat of another government shutdown will likely push the bill's timeline down the road. Unfortunately, the most that many cannabis industry veterans can do is focus on their business while we wait patiently, and continue to advocate for the SAFER Banking Act.
Cannabis banking bill inches closer to Senate floor vote
It wouldn't be "This Week In Cannabis Investing" if we didn't examine the latest cannabis banking developments on Capitol Hill. After receiving approval from the Senate Banking Committee, the SAFER Banking Act cvould be headed to the Senate floor for a vote. The bill, first introduced on Capitol Hill in 2015 as the Marijuana Businesses Access to Banking Act, has the potential to provide much-needed financial support for those operating exclusively with cash due to regulatory constraints that often prevent banks from working with cannabis businesses.
"Banks have been in a difficult position because they have had to sever the relationship they have with longstanding clients," Senator Jeff Merkley (D-Oregon), a sponsor of the SAFER Banking Act, told CNN. "If they do business with a company that provides fertilizer to 200 places and one of them is a cannabis company, they have to cancel that bank account."
This is an enormous inconvenience, the senator added. "There are some institutions, including some credit unions, that provide services, but their fees are much higher than for any other commercial enterprise," Merkley said
Cannabis industry veterans remain anxious as the SAFER Banking Act aims to go from bill to law. Over the last eight years, it has expanded in scope and complexity, becoming heavier by the day. Cautious optimism remains as the day-to-day activities of Capitol Hill lawmakers become more unpredictable. Moving forward, all eyes will be locked on the Republicans, or lack thereof, who have signed on to support the bill, which currently stands at an anemic four. Challenges lie ahead, but at some point there will be light at the end of this long, winding tunnel.
Maryland recreational cannabis sales keep hitting records
There may not be a lot of movement on Capitol Hill, but there is definitely action at the state level. For the third consecutive month, Maryland has had record-breaking adult-use cannabis sales.
The Old Line State's adult-use sales have grown from $53 million in August to $54.3 in September. Overall, Maryland recorded over $90 million in cannabis sales last month.
"This is Maryland's time to lead in this new space – our time to forge new partnerships between our government and our people, our time to create an economy that is more competitive, while also being more equitable, and it's our time to get this right while we do right," Maryland Governor Wes Moore said earlier this year.
The rise of recreational weed sales in Maryland coincide with the decline of the state's medical sales. In September, retailers recorded $36.5 million in sales, the second-lowest total of the year thus far. However, this is not out of the ordinary as other states have experienced a dip in medical sales with the introduction of adult-use sales.
"There's more than 4 million eligible consumers versus 168,000 medical patients," Maryland Cannabis Administration Acting Director Will Tilburg said in June.
Despite the drop in medical sales, Maryland's strong adult-use launch is expected to bolster the state's market for months and years. Early projections paint a picture of a thriving market that could grow to $2 billion in the future.
Curaleaf and Verano seek out new exchanges
The cannabis industry has learned that the Canadian Securities Exchange (CSE) is the wild west of stock exchanges. While it has been welcoming to United States operators, there are numerous challenges for companies listing there.
As a result, cannabis companies are seeking alternative exchanges when possible with the hope of listing on exchanges in the United States when possible. Curaleaf Holdings (CURLF) plans to follow this trend as it prepares to move its stock listing to the Toronto Stock Exchange (TSX). The multi-state operator seems poised to join fellow marijuana stock TerrAscend (TSNDF) is the latest company to take its talents to the TSX. Boris Jordan, executive chairman and founder of Curaleaf, said the move will "bring stability, better governance and better protection from market manipulation of its stock."
Curaleaf is not the only company to recently transition into a new exchange. This week, Verano Holdings (VRNOF) received conditional approval to list its shares on Canada's Neo Exchange, owned by Cboe Canada. They join others like The Cannabist, which some believe is a good stepping stone to U.S. exchanges when they become available. It is an important step for Verano as its stock has seemed to be one of the more volatile of the large multi-state operators.
"In light of recent policy momentum, we are taking this strategic and momentous step with Cboe Canada, which we believe will better position the Company to capitalize on future legislative catalysts in the U.S.," George Archos, founder and CEO of Verano, said in a press release.
"We continuously evaluate opportunities in the capital markets and have confidence that moving to Cboe Canada will provide improved access to liquidity for our investors through its market-making services, as well as through potential inclusion in global benchmarks such as FTSE and MSCI," Archos added. "Additionally, we believe the move to Cboe Canada will position the Company well for a timely transition to a U.S. listing should the industry make further inroads in D.C."
Related content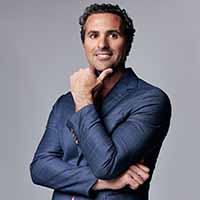 Morgan Paxhia is Managing Director and Co-Founder of Poseidon Investment Management. With over 10 years experience in investing and finance, Morgan has developed a deep understanding of individual company analysis, portfolio construction, and risk mitigation. This content is not intended to provide any investment, financial, legal, regulatory, accounting, tax or similar advice, and nothing should be construed as a recommendation by Poseidon Investment Management, LLC, its affiliates, or any third party, to acquire or dispose of any investment or security, or to engage in any investment strategy or transaction. An investment in any strategy involves a high degree of risk and there is always the possibility of loss, including the loss of principal. This content should not be considered as an offer or solicitation to purchase or sell securities or other services. Any of the securities identified and described herein are for illustrative purposes only.  Their selection was based upon nonperformance-based objective criteria. The content presented is believed to be factual and up-to-date, but we do not guarantee its accuracy and it should not be regarded as a complete analysis of the subjects discussed. Past performance is not indicative of future results.