Missouri's Recreational Weed Market Faces Product Shortage: This Week in Cannabis Investing
The Show Me State's recreational weed market has been red hot, but now demand is exceeding supply.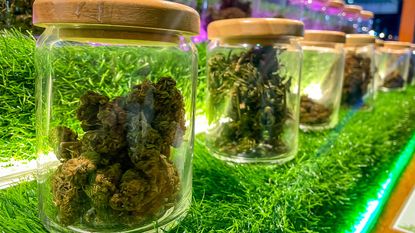 (Image credit: Getty Images)
It has been a while since we've seen demand exceed supply in the cannabis space, but Missouri's soaring recreational weed market is now facing a product shortage.
It was a regular occurrence when new states opened recreational sales, but with so much talk about oversupply across markets, that feels like a time long past. Missouri's legalized adult-use cannabis market has been off to a red-hot start and we are seeing inventory depletions at rates far faster than even large operators there can handle.
The Midwestern state launched its recreational weed market on Feb. 3, and is on pace to surpass $1 billion in sales during its first year online. Strong demand from local and out-of-state customers has exceeded expectations for the state's legalized weed sales, resulting in product shortages and higher wholesale prices.
Subscribe to Kiplinger's Personal Finance
Be a smarter, better informed investor.
Save up to 74%
Sign up for Kiplinger's Free E-Newsletters
Profit and prosper with the best of expert advice on investing, taxes, retirement, personal finance and more - straight to your e-mail.
Profit and prosper with the best of expert advice - straight to your e-mail.
Near the Kansas border, Missouri cannabis retailers are seeing foot traffic increase ninefold, and many Illinois residents are crossing the Mississippi River to purchase cheaper cannabis in St. Louis. The product shortages and pricing issues in Missouri's recreational weed market will be corrected as more capacity comes online.
As long-time industry participants, we hope that history doesn't repeat itself and capacity builds are aligned with Missouri's demand levels.
Legal cannabis sales surpass $33.5 billion
The legal cannabis industry continues its headline growth, with industry publication Marijuana Business Daily projecting 2023 sales of $33.5 billion. The projections are a $4 billion increase from 2022, and by 2028 legal cannabis could see sales close to $57 billion.
Cannabis sales from this year will surpass the money spent on craft beer, chocolate, chicken eggs and topical pain relief. With the number of licensed U.S. marijuana businesses now exceeding 165,000, the cannabis industry is expected to inject $100.8 billion into the overall economy this year.
For context, Poseidon started investing in cannabis with outside capital in 2014, when legal recreational sales first began. It is amazing to reflect on that time, having watched an industry grow from a modest medical market with $0 in recreational sales to $33.5 billion nine years later. The industry did this with no federal support, no broad banking access, a pandemic, and a two-plus-year capital crunch with significant price compression in many markets.
The throughline is that there is strong demand for legal cannabis. Though messy and frustrating at times, legalization is working. Imagine how much more is on the horizon as regulatory progress continues.
Curaleaf renews New Jersey recreational license
Most of the regulatory action in cannabis is at the state level, and we often talk about the positives of new states opening or the challenges impairing market growth. Late last week was a unique situation as the New Jersey Cannabis Regulatory Commission (CRC) surprisingly decided not to renew material recreational licenses belonging to publicly traded marijuana stock Curaleaf Holdings (CURLF).
These actions by the New Jersey CRC board essentially stripped Curaleaf of its ability to serve recreational consumers in the state. Citing the closure of a cultivation facility in Bellmawr and interference with unionizing efforts, the decision would have impacted the company's ability to grow and forced it to shut down dispensaries in Edgewater Park and Bellmawr.
We were shocked and very concerned about how this decision was made and the potential fallout. Thankfully, cannabis industry operators are well-versed in politics, and we were pleased to see Curaleaf respond swiftly, professionally, and with a time-tested tool of democracy – peaceful protest. The CRC quickly reconvened this week and course corrected by providing the renewals to Curaleaf under certain conditions.
"As we said after the decision, this was an arbitrary decision without legal merit, and that's been demonstrated with the board's new decision today," said Matt Darin, CEO of Curaleaf, said in a press release.
New initiative proposes the removal of the 280E tax
Representative Earl Blumenauer (D-Oregon) continues to be one of our industry's longest-running champions, trying to effect real change in Washington D.C.
It is 4/20 week, our industry's primary holiday and politicians are capitalizing on the attention. We are proponents of removing the 280E tax, which is the objective of the Small Business Equity Tax Act, which Blumenauer refiled this week. Representative Nancy Mace (R-South Carolina) originally filed the bill late last year and will co-sponsor it this year alongside Blumenauer and Representatives Barbara Lee (D-California) and Dave Joyce (R-Ohio).
"State-legal cannabis businesses are denied equal treatment under 280E," Blumenauer said in a press release. "They cannot fully deduct the cost of doing business which means they pay two or three times as much as a similar non-cannabis business.
"This grotesquely unfair treatment incentivizes people to cut corners. If Congress wants to get serious about supporting small businesses and ending the illicit cannabis market, it is common sense that we allow legal cannabis operations to deduct business expenses, just like any other industry."
Our industry would be far healthier from the smallest to the largest operators when 280E is finally repealed and replaced. Note that we are not proposing or supporting a 21% federal tax rate. Sadly, D.C. does not realize the job destruction that is happening to small operators in cannabis due to this tax. Please bring this bill to a vote in Congress and make a real difference for the cannabis industry.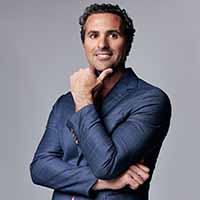 Morgan Paxhia is Managing Director and Co-Founder of Poseidon Investment Management. With over 10 years experience in investing and finance, Morgan has developed a deep understanding of individual company analysis, portfolio construction, and risk mitigation. This content is not intended to provide any investment, financial, legal, regulatory, accounting, tax or similar advice, and nothing should be construed as a recommendation by Poseidon Investment Management, LLC, its affiliates, or any third party, to acquire or dispose of any investment or security, or to engage in any investment strategy or transaction. An investment in any strategy involves a high degree of risk and there is always the possibility of loss, including the loss of principal. This content should not be considered as an offer or solicitation to purchase or sell securities or other services. Any of the securities identified and described herein are for illustrative purposes only.  Their selection was based upon nonperformance-based objective criteria. The content presented is believed to be factual and up-to-date, but we do not guarantee its accuracy and it should not be regarded as a complete analysis of the subjects discussed. Past performance is not indicative of future results.