Delta-8 Restricted in Kentucky: This Week in Cannabis Investing
Kentucky lawmakers passed a bipartisan bill to regulate Delta-8 THC, a psychoactive cannabinoid.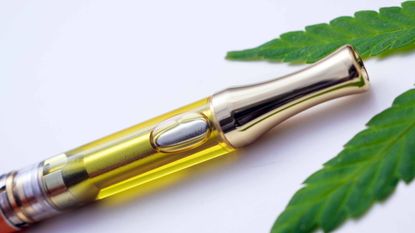 (Image credit: Getty Images)
Delta-8 was handed another blow this week. Kentucky took meaningful steps to rein in the rampant unregulated growth of the Delta-8 market that has proliferated the Bluegrass State.
Delta-8 THC has grown in popularity across the U.S. since the passage of the 2018 Farm Bill, which legalized hemp production and products. A national leader in hemp production, Kentucky's state legislature passed a bipartisan bill stating that Delta-8 THC products sold after Aug. 1st will be subject to product testing, labeling and age-restriction requirements.
The new regulations are a modest step in a positive direction. However, we suspect there will be more psychoactive cannabinoids to get commercialized from hemp, making it more of a band-aid solution. We would prefer for Kentucky to have a fully regulated recreational market that includes Delta-8 as one of the cannabinoids and see that as a more realistic long-term resolution.
Subscribe to Kiplinger's Personal Finance
Be a smarter, better informed investor.
Save up to 74%
Sign up for Kiplinger's Free E-Newsletters
Profit and prosper with the best of expert advice on investing, taxes, retirement, personal finance and more - straight to your e-mail.
Profit and prosper with the best of expert advice - straight to your e-mail.
Medical marijuana providers sue New York cannabis commissions
Progressive action continues to come from within the cannabis industry as a coalition of cannabis companies has decided to sue the state of New York for the horrific rollout of its recreational adult-use market.
The lawsuit was filed by Coalition for Access to Regulated & Safe Cannabis, a trade association representing licensed registered medical cannabis providers, including publicly traded marijuana stocks Curaleaf Holdings (CURLF), Green Thumb Industries (GTBIF), and Acreage Holdings (ACRHF). A spokesperson for the coalition noted that the companies have been unable to enter the state's recreational market because of the limited licensing program. This abject failure of enforcement and licensure has created a massive illicit industry, hurting confidence in the legal industry and clearly showcasing the outcome of bad regulation.
After putting real human and monetary capital at risk, these companies are now seeking legal protection to drive change in New York. The coalition's lawsuit claims that state cannabis regulators exceeded their authority by opening the initial application pool only to applicants with past marijuana convictions and names New York's Cannabis Control Board and Office of Cannabis Management as defendants. Almost two years removed from New York's legalization of recreational cannabis, regulators have awarded 66 dispensary licenses, and the state's fifth dispensary opened doors in Ithaca last week.
We are excited to see this angle of attack by the legal cannabis industry as New York must make swift and aggressive changes to right size this dire situation. New York could be, and should be, a massive and successful legal market.
GOP senator supports cannabis banking reform
Republican Senator Steve Daines of Montana is becoming more vocal about GOP support for cannabis banking reform. During a speech at an American Bankers Association (ABA) conference, Daines got into the next steps for the SAFE Banking Act, which he is working to advance alongside Senate Majority Leader Chuck Schumer and other lawmakers.
"This bill has been out there a long time," Senator Daines said. "I think with each passing year, there's a greater number of people who understand that the problem – forcing businesses to operate in all cash – is only getting worse. We need to be very clear: This is a public safety bill, and the longer we go without addressing the issue, the worse the situation on the ground becomes."
However, this new noise around SAFE Banking is only a modest signal given the context of a politician knowing the crowd he is pandering to. The ABA is a favorable audience for Daines and it has already demanded changes to the laws surrounding cannabis businesses and banking, so these comments were welcome there.
We took note of his comment about an "army of lobbyists" to push reform, not on the premise of cannabis, but on the premise of safety. The signal that SAFE or new cannabis banking reform legislation has more than a near-zero probability of passing will become stronger when we have confirmation of this lobbyist army being deployed in Washington D.C., armed with the proper talking points to create change.
No federal review of cannabis scheduling before 4/20
U.S. Department of Health and Human Services Secretary Xavier Becerra continues to enjoy the limelight from his task to review the scheduling of cannabis. The "expeditious" timeline President Joe Biden gave Becerra has yet to be defined.
"It's got to go through a number of hoops and, again, safety and efficacy are what will drive this determination, so stay tuned," Becerra said in an interview with KDKA-TV. In the meantime, cannabis continues to provide political humor through the annual celebration of 420 (April 20), but those of us within the industry celebrate by counting the societal and economic gains from legalization.
It's unclear when Secretary Becerra will put forward the findings, but we learned an important aspect of the review from a recent interview. In addition to the science, the HHS is also considering the views of Americans about cannabis legalization.
The last time this review was conducted was in the 1990s, when polling regarding legalization was still in the minority, and no state had a legal market. Since then, a majority of Americans are now supporting federal cannabis legalization, and there are 37 medical markets and 21 recreational markets (and counting). We don't know what weight this ultimately carries in the secretary's consideration, but any additional contributions are heavy relative to the past.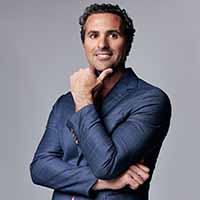 Morgan Paxhia is Managing Director and Co-Founder of Poseidon Investment Management. With over 10 years experience in investing and finance, Morgan has developed a deep understanding of individual company analysis, portfolio construction, and risk mitigation. This content is not intended to provide any investment, financial, legal, regulatory, accounting, tax or similar advice, and nothing should be construed as a recommendation by Poseidon Investment Management, LLC, its affiliates, or any third party, to acquire or dispose of any investment or security, or to engage in any investment strategy or transaction. An investment in any strategy involves a high degree of risk and there is always the possibility of loss, including the loss of principal. This content should not be considered as an offer or solicitation to purchase or sell securities or other services. Any of the securities identified and described herein are for illustrative purposes only.  Their selection was based upon nonperformance-based objective criteria. The content presented is believed to be factual and up-to-date, but we do not guarantee its accuracy and it should not be regarded as a complete analysis of the subjects discussed. Past performance is not indicative of future results.