Green Thumb Industries is a Cannabis Cash Cow: This Week in Cannabis Investing
Green Thumb Industries reported solid cash flow generation in the first quarter despite continued price compression.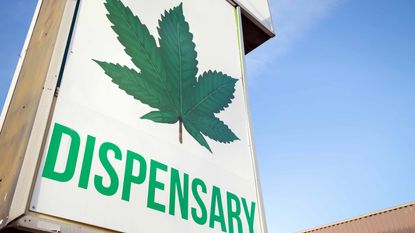 (Image credit: Getty Images)
As multi-state operators kick off 2023 earnings, Green Thumb Industries (GTBIF) reported strong cash flow generation despite a muted top-line result. Q1 revenue for the industry leader was up 2.4% year-over-year. Same-store sales grew 6%, which helped drive total retail growth of 9.4% and offset wholesale declines of 14.7%.
Management attributed the wholesale softness to continued price compression across markets, a narrative we expect to hear from most U.S. operators through the first half of the year before any prospects of stabilization. Despite the sequential price compression, gross margins grew 240 basis points to 50.2% from Q4. (A basis point = 0.01%).
Operating expenses as a percentage of revenues were 32.4%, among the lowest of the public operators and resulting in a net income of $9 million.
Subscribe to Kiplinger's Personal Finance
Be a smarter, better informed investor.
Save up to 74%
Sign up for Kiplinger's Free E-Newsletters
Profit and prosper with the best of expert advice on investing, taxes, retirement, personal finance and more - straight to your e-mail.
Profit and prosper with the best of expert advice - straight to your e-mail.
Plus, the company is a cash cow. Cash flows from operations were $75 million, and despite investing $65 million into capital expenditures, the business grew its cash balance by $8 million to $185 million.
The results of Q1 highlight why GTI is among the best-of-breed companies in the cannabis industry. It has consistently shown an ability to maintain its margin profile and cash generation in the wake of volatile crop pricing and uncertain regulatory environments.
It is especially important in this current period to have flexibility in the balance sheet for capital expenditures in the markets with the highest potential returns. This is a unique stage in the cannabis market, where few operators can access capital for expansion of both crop supply (e.g., cultivations) and retail. So for those with cash like GTI, the potential return on new and expansion projects can be much higher than they've historically averaged. We expect this to result in crop prices staying higher for longer in limited license states, eventual stabilization in more mature markets, and consolidation of market share across the country for leaders like Green Thumb Industries.
This dynamic of cash generation and market expansion is likely to spur the outperformance of the GTBIF stock through 2023. For the past 12 and 24 months since the end of April, GTI has had an 83% and 72% correlation, respectively, with three other top marijuana stocks: Curaleaf (CURLF), Verano (VRNOF) and Trulieve (TCNNF). While all of these companies are compelling for different reasons, the fundamental operational performance variance between them should justify a wider correlation in returns. This year, investors will probably begin to see this trend emerge due to the cost of capital for multi-state operators, and Green Thumb Industries is poised to benefit.
Cannabis sales generate billions in tax dollars
As the U.S. cannabis industry continues on its somewhat patchwork growth path, local, state and federal taxes are all flowing accordingly.
According to the Marijuana Policy Project, between 2014 and 2022, states have collectively generated over $15 billion in tax revenue from recreational cannabis sales. In 2022, legal states saw close to $3.8 billion in revenue from taxes on cannabis, which was about $100 million less than in 2021. States with newer legal cannabis programs generally saw higher tax revenues, while the most established states saw declines that were offsetting.
Last year was arguably the most difficult yet for legal cannabis because of tight capital markets, significant overcapacity in several states, and increased competition from illicit sellers. Given all these headwinds, it is encouraging to see that tax revenues were largely flat from 2021 to 2022.
We believe 2022 was a critical year for legal cannabis as it pushed forward and showed that demand continues to expand. Now that we're through the first third of 2023, we believe this year will be one of renewed growth in topline sales for companies and governments, setting new records for both.
Cannabis companies among country's fastest-growing businesses
Continuing on the theme of growth, it's great to see 11 cannabis companies acknowledged in the Financial Times rankings for the 500 fastest-growing companies in America. Each company recorded compound annual growth rates ranging from 21% to 175% between 2018 to 2021, while two were close to reaching $1 billion in sales. This growth is quite remarkable amid the formidable headwinds this young industry has experienced since Colorado first launched recreational sales in 2014.
"Growth in cannabis exists at every level," said Kim Rivers, chief executive of Trulieve, one of the companies to surpass $1 billion in sales, according to the Financial Times. "We see new consumers discovering the category for the first time – Gen Z'ers and middle-aged women in particular, you've got growth at the state level as new states come online … and then, of course, at the federal level, we could see massive change over the next five to 10 years."
I can't help but consider the missed growth opportunities if federal banking and taxation reform had passed. However, the continued growth prospects for the industry are exciting as more states prepare to legalize and the federal government slowly catches up.
The companies that focus on fundamentals, execution, and earning customer loyalty stand to benefit the most when federal regulatory reform arrives. For now, it's still early days.
Medical marijuana now for sale in Georgia
Medical cannabis markets are heating up in the South. This week, Georgia began sales of low-dose THC products.
Trulieve, a Florida-based operator highlighted above for its rapid growth, opened doors at the state's first medical cannabis dispensary in Marietta, a city located roughly 20 miles north of Atlanta. The company is set to open an additional dispensary in Macon.
Georgia lawmakers legalized medical cannabis in 2015, but the nearly 30,000 registered medical cannabis users have lacked options for legal purchase until now. In March, state lawmakers also passed a bill bringing the number of medical cannabis dispensary licenses from six to 15.
We will continue to watch this market to see how regulators respond. Conservative states tend to expand on regulations with qualifying conditions and form factors as they gain comfort with the legal cannabis program. This is a manageable setback for the market if there is no rampant illicit activity or competing hemp derived products, which are often not sold with the same level of regulatory cost and taxation.
New York takes steps to expand and support legal cannabis marketplace
New York continues to garner a lot of attention from interested players because of its massive potential as a legal cannabis market. Unfortunately, the state has weathered several massive mistakes by its lawmakers and regulators since the launch of the its recreational market.
It now seems that they are moving from talking tough to enacting change via the state budget to allocate more resources for enforcement. Democratic Governor Kathy Hochul announced that as part of the state budget, New York will expand the enforcement powers of the Office of Cannabis Management to further grow the legal marketplace for cannabis, including levying fines on illegal retail operations and closing those shops down. New York intends to use these new tools to tackle the proliferation of illicit shops still operating.
It is our belief that enforcement alone is an unbalanced solution that consumes resources without benefit. The state needs to consider a "repeal and replace" approach while it enforces the illegal activity so that legal access, such as licensed retail, is there to offer legal supply.
The New York recreational cannabis market still has the potential to become a thriving ecosystem of companies, big and small, public and private, with stable and clear regulations, taxation, and enforcement. The people of New York voted for the benefit of legal cannabis, and the state should be working more swiftly to uphold their duty.
Morgan Paxhia is Co-Founder of $PSDN ETF & Managing Director and Co-Founder of Poseidon Investment Management. With over 10 years experience in investing and finance, Morgan has developed a deep understanding of individual company analysis, portfolio construction, and risk mitigation. This content is not intended to provide any investment, financial, legal, regulatory, accounting, tax or similar advice, and nothing should be construed as a recommendation by Poseidon Investment Management, LLC, its affiliates, or any third party, to acquire or dispose of any investment or security, or to engage in any investment strategy or transaction. An investment in any strategy involves a high degree of risk and there is always the possibility of loss, including the loss of principal. This content should not be considered as an offer or solicitation to purchase or sell securities or other services. Any of the securities identified and described herein are for illustrative purposes only.  Their selection was based upon nonperformance-based objective criteria. The content presented is believed to be factual and up-to-date, but we do not guarantee its accuracy and it should not be regarded as a complete analysis of the subjects discussed. Past performance is not indicative of future results.