HHS Calls For Cannabis Reclassification: This Week in Cannabis Investing
News of a potential reclassification led to positive change for U.S. cannabis stocks.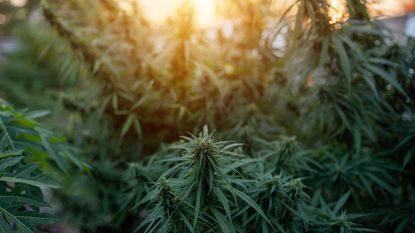 (Image credit: Getty Images)
The end of August and transition into fall may not only signal a change in seasons, but it can also mark the beginning of change in the nation's capital. Most people were probably at the beach soaking up the final days of summer sun when the Department of Health and Human Services (HHS) sent a letter recommending that cannabis be classified as a Schedule III substance under the Controlled Substances Act (CSA). Arriving at a point in time when few expected it to arrive, the news of a potential reclassification led to positive change for U.S. cannabis stocks. With that said, it is still amusing that media members continue to note Canadian stocks in this discussion when this move directly benefits U.S.-based cannabis professionals and companies.
"Certainly, moving cannabis off of Schedule 1 is the right decision and long overdue," notes Patrick Rea, managing director at Poseidon Asset Management. "Though a full descheduling would be preferred and likely most appropriate for cannabis, we welcome smart decisions and progress towards full legalization and regulation in the legal cannabis industry."
Rea's statements ring true as we continue to dig in and unpack what largely seems like a positive move by the federal government. It will be interesting to see how this move could lead to tangible change in the future.
Subscribe to Kiplinger's Personal Finance
Be a smarter, better informed investor.
Save up to 74%
Sign up for Kiplinger's Free E-Newsletters
Profit and prosper with the best of expert advice on investing, taxes, retirement, personal finance and more - straight to your e-mail.
Profit and prosper with the best of expert advice - straight to your e-mail.
How cannabis reclassification impacts Section 280E
The Department of Health and Human Services's recommendation to reclassify cannabis as a Schedule III substance has the potential to impact several relevant policies, including Section 280E of the Internal Revenue Code. Under Section 280E, cannabis businesses are forbidden from deducting otherwise ordinary "expenses from gross income associated with the 'trafficking' of Schedule I or II substances." Rescheduling cannabis as a level three substance would allow producers to write off their business expenses. More specifically, it appears that legal cannabis companies could see their effective federal tax rate drop by nearly 50%. This would only change the tax rate on a go-forward basis and companies would have to pursue other means for attempting to reclaim their previous and arguably overpayments. Simply put, this is a big step forward for the viability of cannabis as a legal industry.
"Anytime there's any progress on cannabis in the United States over the last 100 years, it's a big, huge momentous day," said Andrew Freedman, executive director at Coalition for Cannabis Policy.
State taxes, federal taxes and interest from indebtedness have been the two major impediments to free cash flow for most cannabis operators. It is no surprise that Green Thumb Industries, an industry-leading operator, announced a stock buyback days after the HHS announcement. This is one of the potentially many long overdue moments needed to unlock shareholder value for cannabis investors.
Cannabis leaders hold NY officials accountable for lack of progress
Another week, another opportunity to discuss the fledgling legal cannabis market in New York. The Office of Cannabis Management estimates that 2,000 retail dispensaries are needed to serve the state's legal cannabis market, but the state is on track to open fewer than 100 by the start of the new year. This trend has upset several medical cannabis providers, who have been barred from entering the recreational market, including Curaleaf, Green Thumb Industries, Acreage and PharmaConn.
"NY's cannabis program is a total failure under Governor Kathy Hochul," a flier designed by Coalition for Access to Regulated and Safe Cannabis reads. "Governor Hochul can fix these issues by opening NY's adult-use cannabis program to the thousands of minority and women business owners, veterans and medical cannabis operators seeking cultivation and dispensary licenses."
It is disappointing to see state leaders fail to maximize the market's potential. Unfortunately, New York is likely going to be known as the state that did one of the worst jobs of building an efficient, robust cannabis market when it has all of the tools to do so. Thankfully, cannabis leaders in the Empire State are becoming more vocal and holding those in public office accountable. These companies have employees and shareholders who will be at risk if the market continues on its current trajectory. Simply put, the state needs to live up to its full potential in regards to legalized cannabis.
Senators hint at movement on SAFE Banking Act
The Department of Health and Human Services (HHS) is not the only group looking to make headlines on Capitol Hill. This week, members of Congress indicated that the SAFE Banking Act would be a priority in the coming weeks. To be specific, Senator Sherrod Brown said that he's spoken to Senator Chuck Schumer and they hope to advance the bill within the next "six weeks."
"We want to get RECOUP. We want to get SAFE Banking. We already have, in the NDAA, the FEND Off Fentanyl Act. All three of those are my priorities," Senate Banking Committee Chairman Sherrod Brown said. "We want to do all that in the next six weeks."
Sitting on the side of minimal optimism, this is not the first time that federal lawmakers have issued the same or similar statements. Will this time be different? Maybe, the HHS recommendation to reschedule cannabis as a Schedule III substance under the Controlled Substance Act (CSA) could provide the cover needed for the bill to advance. Either way, they are far behind the curve as I and others have been saying for a while. Using my best judgment, it's safe to say that something else would have to happen before Congress completes a simple task for the legalized cannabis market. One can only hope that those in Washington, D.C. get the job done and even get capital markets done in the process. A long-time cannabis investing guy can still have hope, right?
Related content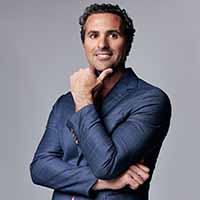 Morgan Paxhia is Managing Director and Co-Founder of Poseidon Investment Management. With over 10 years experience in investing and finance, Morgan has developed a deep understanding of individual company analysis, portfolio construction, and risk mitigation. This content is not intended to provide any investment, financial, legal, regulatory, accounting, tax or similar advice, and nothing should be construed as a recommendation by Poseidon Investment Management, LLC, its affiliates, or any third party, to acquire or dispose of any investment or security, or to engage in any investment strategy or transaction. An investment in any strategy involves a high degree of risk and there is always the possibility of loss, including the loss of principal. This content should not be considered as an offer or solicitation to purchase or sell securities or other services. Any of the securities identified and described herein are for illustrative purposes only.  Their selection was based upon nonperformance-based objective criteria. The content presented is believed to be factual and up-to-date, but we do not guarantee its accuracy and it should not be regarded as a complete analysis of the subjects discussed. Past performance is not indicative of future results.