Weed Legalization in Florida? This Week in Cannabis Investing
There is rising demand for recreational adult-use weed legalization in the Sunshine State.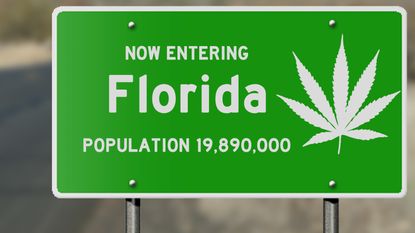 (Image credit: Getty Images)
While the federal government drags its feet on cannabis reform, the real action in cannabis continues to proceed at the state level. Most recently, this is being seen in efforts toward recreational weed legalization in Florida.
Since 2014, the Sunshine State has been one of the most successful medical cannabis programs in the U.S. However, major opportunities available for legal cannabis are still brewing as those within the industry weigh up the potential for adult-use legalization in 2024.
The proposed "Adult Personal Use of Marijuana," which supports recreational weed legalization in Florida for adults over 21, is building momentum. Already, the initiative has collected about 150,000 signatures since late last year.
Subscribe to Kiplinger's Personal Finance
Be a smarter, better informed investor.
Save up to 74%
Sign up for Kiplinger's Free E-Newsletters
Profit and prosper with the best of expert advice on investing, taxes, retirement, personal finance and more - straight to your e-mail.
Profit and prosper with the best of expert advice - straight to your e-mail.
We are bullish about the prospects of adult-use cannabis passing in the state and see many benefits of weed legalization in Florida from a societal and economic standpoint, not to mention the political gains for the industry with another red state going adult-use. There's plenty more work ahead, but real money and attention are focused on making sure adult recreational cannabis use passes in Florida.
Legal Cannabis Retail is Growing Rapidly in Vermont
Vermont's adult-use market is showing strong growth, with additional access opening across several jurisdictions. Weed legalization was signed into law in Vermont in 2018, but recreational sales in the state did not begin until October 2022. According to Vermont's state marijuana regulatory authority, 25 stores have already opened, with four more to open within a month.
During its first month of sales, Vermont generated $2.6 million in adult-use sales and projects to make up to $65 million in 2023. Vermont does not get much media attention, given the limited ability of capital to participate there. However, this is yet another positive for the citizens and the tax revenues they will generate with their ability to purchase cannabis legally. Vermont has a long history with cannabis, and it is great to see this newer program thriving.
Adult-Use Cannabis Sales Begin in New York
The cannabis industry has another legal adult-use state, with New York's first legal cannabis retailer officially opening its doors as the ball prepared to drop on 2022. Housing Works Cannabis Company, located in Greenwich Village, became New York's first state-sanctioned dispensary. A series of dispensary openings are expected in the coming months following 2021's cannabis legalization in the Empire State.
Housing Works is the first of 36 recently licensed dispensaries to open. In keeping with the state's social-equity efforts, its first-selected retailer, Housing Works, is a minority-controlled social-service agency serving individuals with HIV and AIDS, as well as the homeless and formerly incarcerated.
"We're absolutely thrilled to be the first and hopefully setting a model that other folks will have to follow," said Charles King, CEO of Housing Works. "This location is a perfect location. We're between the West Village, the East Village. Tourists can come by here easily. So we think we're going to ring up a lot of sales here."
Team Poseidon has been on site for the launch of many adult-use states over the years. It's always exciting to see people celebrate cannabis legalization for the first time, and it's a great reminder of what this industry has accomplished since Colorado's first sales in January 2014. New York is off to a rocky start, but with the legal cannabis program underway, we will continue to watch its progress from here.
Congress Explores Federal Tax Deductions for Cannabis Businesses
After a year of growing momentum for cannabis in Washington, the Senate ultimately failed to pass, or even hold a floor vote, on the SAFE Banking Act in the final days of 2022. Passing SAFE Banking would have provided cannabis businesses across the industry with much-needed access to financial institutions and given a potential pathway to placement on the major equities exchanges like other marijuana stocks. With the painful memories of SAFE's failure to pass in the rearview, the cannabis industry must learn, unite and move forward.
The next possible step for seeing substantial improvement and growth across the cannabis industry would be to address federal tax reform in cannabis. The incredible tax burden levied on cannabis operators in the U.S. affects businesses of all sizes. Because of federal 280E taxes, legal cannabis businesses possess more significant tax burdens than most other companies, which remains a problem for the industry. The most powerful step forward in helping small cannabis businesses is to repeal 280E and replace it with a more modest federal tax rate.
House Representative Nancy Mace, R-South Carolina, made a symbolic statement by filing H.R. 9702, a bill to address this very issue, on the last day of 2022. We appreciate this show of support, but the bill will have to be reintroduced in 2023 with an even less-appealing composition of House and Senate members. More work is needed from our industry to be united on this tax reform and to put real pressure on our elected officials to get things done. The industry's future is in its own hands, and we look forward to seeing what unfolds in 2023.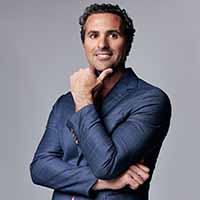 Morgan Paxhia is Managing Director and Co-Founder of Poseidon Investment Management. With over 10 years experience in investing and finance, Morgan has developed a deep understanding of individual company analysis, portfolio construction, and risk mitigation. This content is not intended to provide any investment, financial, legal, regulatory, accounting, tax or similar advice, and nothing should be construed as a recommendation by Poseidon Investment Management, LLC, its affiliates, or any third party, to acquire or dispose of any investment or security, or to engage in any investment strategy or transaction. An investment in any strategy involves a high degree of risk and there is always the possibility of loss, including the loss of principal. This content should not be considered as an offer or solicitation to purchase or sell securities or other services. Any of the securities identified and described herein are for illustrative purposes only.  Their selection was based upon nonperformance-based objective criteria. The content presented is believed to be factual and up-to-date, but we do not guarantee its accuracy and it should not be regarded as a complete analysis of the subjects discussed. Past performance is not indicative of future results.