Altria Pivots Post-Juul: This Week in Cannabis Investing
Following its failed investment in Juul, Altria is exploring other smoke-free industries.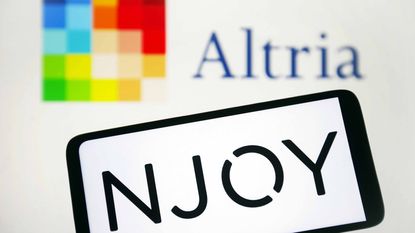 (Image credit: Getty Images)
Earlier this month, Altria Group (MO), the company behind Marlboro cigarettes, divested itself from Juul Labs, recording a $12.5 billion loss.
In the past, Altria has benefitted from its position as an oligopoly player in the tobacco and nicotine industry. As a result, it enjoyed significant cash flows that led it down many pathways. MO has explored expanding beyond the core combustibles business, but the company's efforts have mainly been destructions of capital. Management and the board bear the most responsibility for these setbacks, but are more interested in shifting blame onto failed investments such as Juul.
The hypocrisy is prevalent as Altria has shown it is willing to turn around and pay another massive valuation for e-cig maker NJOY. Altria is one of Wall Street's best dividend stocks. And its investors have profited from a steady and healthy payout for many years, so they haven't truly pushed management, not wanting to kill the golden goose of that sweet, sweet, addicting dividend.
Subscribe to Kiplinger's Personal Finance
Be a smarter, better informed investor.
Save up to 74%
Sign up for Kiplinger's Free E-Newsletters
Profit and prosper with the best of expert advice on investing, taxes, retirement, personal finance and more - straight to your e-mail.
Profit and prosper with the best of expert advice - straight to your e-mail.
The company is now considering other paths of exploration, including caffeine pouches and cannabis products. However, there are already existing pouch companies working in alternative markets like CBD and THC. Poseidon has invested in a company called Cannadips that is accomplishing much of what Altria claims to be exploring, and we look forward to healthy competition there.
It's a surprise that the cannabis industry responded positively to the Altria news, given the company's poor track record of capital allocation, including the $2 billion investment in Cronos Group (CRON), which has been another loss for MO shareholders. We will have to see if Altria has learned from its past mistakes or if we will continue to see poor capital allocation at the expense of its core consumers' health
Big alcohol industry players call for federal cannabis legalization
As the cannabis industry reaches a run rate north of $26 billion in legal sales, the market is seeing increasing attention from tangential industries wanting a piece of the action. This week the Wine & Spirits Wholesalers of America (WSWA) sent a plan to congressional leadership supporting federal legalization.
"The current conflict between state and federal law is not only causing adverse consequences for consumers and non-consumers of cannabis but will also have long-term public health and safety costs that are too great to ignore," the WSWA said in its letter. "The fact is cannabis legalization at the state level is here to stay, as evidenced by nearly a decade of new legalization efforts and no meaningful effort to undo them. Rather, the states that have legalized are expanding their markets and even discussing ways to begin interstate commerce of the product. Yet they receive no support from the federal government in determining how to ensure that products are safe or the market is far – especially as that market becomes increasingly national in scope."
Their four-point plan shows the group's interest in wanting to profit from the cannabis industry, initially as a primary distributor. Additional pressure on federal lawmakers is welcome, as more shots on goal from large lobby groups like alcohol bring the energy and money needed to get these politicians to listen. It's unlikely that action is on the horizon, but this is another data point that bears monitoring.
Delaware Senate approves cannabis legalization and sales
"Hi, I'm in Delaware!" Queue up more punchlines from Wayne and Garth, as Delaware may join the 21 other states with recreational cannabis markets. This week, the Delaware Senate approved a bill that they feel has enough support to override another veto initiative from Democratic Governor John Carney.
"The legalization of adult-use recreational marijuana is inevitable because it is the will of the people," said Senator Trey Paradee (D-Delaware). "Sixty percent of Delawarens believe that recreational use of marijuana should be legalized. That percentage will certainly grow quickly in the years to come."
The Mid-Atlantic corridor pieces are all coming into place, with a thriving New Jersey recreational market and the Maryland recreational market quickly coming online. This development could also pressure Virginia elected officials to get their act together. The Old Dominion is in a challenging situation regarding its limited medical market and lack of progress in opening adult-use retailers after legalizing recreational cannabis in July 2021.
Morgan Paxhia is Co-Founder of $PSDN ETF & Managing Director and Co-Founder of Poseidon Investment Management. With over 10 years experience in investing and finance, Morgan has developed a deep understanding of individual company analysis, portfolio construction, and risk mitigation. This content is not intended to provide any investment, financial, legal, regulatory, accounting, tax or similar advice, and nothing should be construed as a recommendation by Poseidon Investment Management, LLC, its affiliates, or any third party, to acquire or dispose of any investment or security, or to engage in any investment strategy or transaction. An investment in any strategy involves a high degree of risk and there is always the possibility of loss, including the loss of principal. This content should not be considered as an offer or solicitation to purchase or sell securities or other services. Any of the securities identified and described herein are for illustrative purposes only.  Their selection was based upon nonperformance-based objective criteria. The content presented is believed to be factual and up-to-date, but we do not guarantee its accuracy and it should not be regarded as a complete analysis of the subjects discussed. Past performance is not indicative of future results.