Netflix Password Sharing Crackdown Will Affect 100 Million Users. Here's Everything We Know.
Netflix password sharing won't go away, but you'll have to pay for the privilege if you're not in the same household.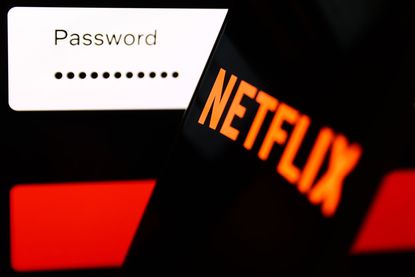 (Image credit: Getty Images)
It looks as though the days of Netflix password sharing are numbered, as the streaming giant has apparently had enough of people splitting their accounts with friends and family that don't live in their households. Netflix has indicated it will soon introduce a new system that will block certain types of password sharing in order to protect its bottom line, perhaps even monitoring your home Wi-Fi network usage.
The streaming giant appears well aware the new password regime will be unpopular with many users, but it's determined to follow through anyway. So when will this shift happen, and what can you do if you're among the 100 million affected users?
Netflix password sharing: Why the crackdown?
Netflix has always disliked password sharing from a revenue perspective — they'd much rather have every user pay them for an individual account. According to the Wall Street Journal (WSJ), Netflix identified password sharing as a major revenue sink as far back as 2019, but company leadership was concerned about possible user backlash to any changes.
Subscribe to Kiplinger's Personal Finance
Be a smarter, better informed investor.
Save up to 74%
Sign up for Kiplinger's Free E-Newsletters
Profit and prosper with the best of expert advice on investing, taxes, retirement, personal finance and more - straight to your e-mail.
Profit and prosper with the best of expert advice - straight to your e-mail.
The issue of password sharing sat on the back burner until early 2022, when Netflix suddenly faced stronger streaming competition (from the likes of Disney Plus and Amazon's Prime Video), hefty content creation expenses, and, the real kicker, dropping almost a million subscribers post-pandemic.
So, along with innovations like introducing a new subscription plan with ads, Netflix felt it had no choice but to claw back some much-needed revenue by cracking down on password sharing across all global markets. Since March 2022, the company has since rolled out several tests of its new "Paid Sharing" feature in several markets outside the United States, according to CBS News. Reports from these countries suggest a slow ramping up effort to deter password sharing —relying on technology and user conscientiousness to nudge chronic password-sharers into paying for the service.
In a January 19, 2023 letter to shareholders, Netflix backed up its Paid Sharing rollout with the explanation that "today's widespread account sharing (100M+ households) undermines our long-term ability to invest in and improve Netflix, as well as build our business."
WSJ reported that there are about 30 million password sharers in the U.S. and Canada, representing $721 million in additional revenue for Netflix from those markets alone under the new Paid Sharing regime.
When will the password crackdown happen?
In its January 2023 shareholder letter, Netflix explained that Paid Sharing will roll out in its remaining global markets "later in Q1" — which meant at the time these password sharing changes would kick in for affected U.S. users by the end of March 2023.
However, on May 18, TechRadar reported that Netflix had kicked the can to the end of June 2023 for full implementation, ostensibly to better soften the ground for the Paid Sharing rollout. The Financial Times recently reported that Netflix has been discreetly warning its internet provider partners in the UK that they should "expect angry calls and support questions." So the streaming giant is aware of the coming subscriber backlash - and they're ready to plow through it nonetheless.
And earlier today, Netflix posted on its official blog that it had begun emailing all U.S. subscribers sharing Netflix outside their household in the United States with the following message:
"Your Netflix account is for you and the people you live with - your household...If you want to share Netflix with someone outside your household, you can transfer a profile to a new membership that they pay for, or share your Netflix account with someone who doesn't live with you for $7.99/month more."
Netflix rolled out several related changes on February 8th in Canada, as well as Portugal, Spain and New Zealand. Going forward, passwords and accounts will be for one household and one primary location. You can still share passwords, but only with up to two people you don't live with, at the cost of the equivalent of U.S. $5.88 extra per person.
Subscriber numbers from the Canadian market show that the password crackdown may be having a significant effect on user signups. Bank of America securities analyst Jessica Reif Ehrlich expects Netflix's first quarter Canadian subscriber numbers to soundly beat expectations of 100,00, based on surprising third party data, according to MarketWatch. Ehrlich predicts "a greater number of subs and revenue as primary account holders or those sharing accounts become full subscribers."
Shorter version: The password crackdown is good for shareholders, but not so good for account holders.
What Netflix users can expect
Netflix FAQs state that the company will use "IP addresses, device IDs, and account activity from devices signed into the Netflix account" to determine which devices are in the same household. It also says "People who do not live in your household will need to use their own account to watch Netflix," but that "Netflix will not automatically charge you if you share your account with someone who doesn't live with you."
If you're the account holder lending out your password, you won't get a bill or have your programming disrupted. But if you're the one free riding on the account, Netflix will first use various technical signposts to determine if you actually live in the house. The page's FAQ page lists the following process for regularly verifying users logged in outside the account's home address:
"To verify a device:
Netflix sends a link to the email address or phone number associated with the primary account owner.
The link opens a page with a 4-digit verification code.
The code needs to be entered on the device that requested it within 15 minutes.

If the code expired, you will need to request a new verification code from the device.

Once successful, that device can be used to watch Netflix.
Device verification may be required periodically."
If the platform determines that you don't live there, by the end of June 2023 you'll likely be blocked from signing into the shared account. That is until you or the account holder pay a small fee to keep sharing.
Be ready for confusion and technical glitches, too. Global tech site Rest of World reported that Netflix's 2022 Paid Sharing test in Peru was a big mess. Many Peruvian users were able to avoid the extra charges, while others were prompted to pay more and responded by canceling their accounts.
On January 31st, 2023, Netflix updated its FAQ page with new details on the password sharing crackdown:
"Who can use a Netflix account: Anyone in your household (those who live with you at your primary location) can use your Netflix account. To ensure that your devices are associated with your primary location, connect to the Wi-Fi at your primary location, open the Netflix app or website, and watch something at least once every 31 days."
This suggestion of having to return to a home Wi-Fi network once a month to simply continue to use Netflix prompted anger from people who travel for work, college students living away from home, people with multiple homes. Netflix has since removed the update from the FAQ page. A company spokesperson told The Streamable that the latest update was a mistake and that the aforementioned Wi-Fi network policy only applies to the Chile, Costa Rica, and Peru markets.
Still, it's hard to ignore the writing on the wall.
What affected Netflix users can do
The 100 million password borrowers users worldwide (and 30 million in North America) who suddenly find themselves blocked from their favorite Netflix shows have a few options:
Buy an extra member slot for each out of household user for $7.99 per month.
Get your own Netflix account, starting with the "Basic with ads" plan for just $6.99 per month.
Switch to a competing streaming service that doesn't look over your shoulder... Yet. Disney Plus offers reasonable monthly packages and doesn't crack down on password sharing - yet. Ditto Amazon Prime Video, which is probably the best streaming deal on the market, at the cost of free with Amazon Prime.
Related Content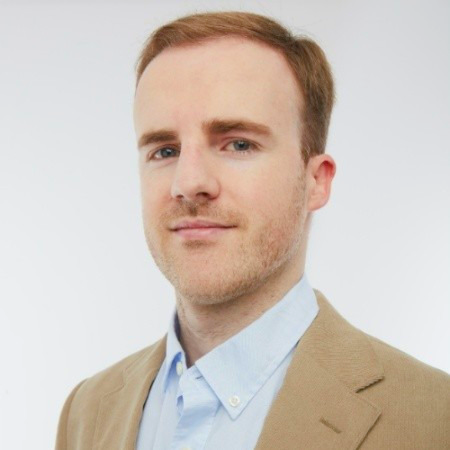 Audience Engagement Manager, Kiplinger.com
Ben Demers manages digital content and engagement at Kiplinger, informing readers through a range of personal finance articles, e-newsletters, social media, syndicated content, and videos. He is passionate about helping people lead their best lives through sound financial behavior, particularly saving money at home and avoiding scams and identity theft. Ben graduated with an M.P.S. from Georgetown University and a B.A. from Vassar College. He joined Kiplinger in May 2017.