When Is the Next Fed Meeting?
The next Fed meeting is forecast to bring another pause in interest rate hikes.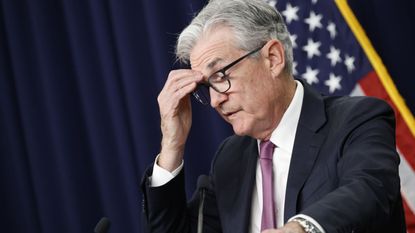 (Image credit: Getty Images)
"When is the next Fed meeting?" is a question that hasn't weighed this heavily on anxious investors' minds in probably four decades.
Which is fair enough, really. The worst bout of inflation to hit the U.S. economy in 40 years peaked more than a year ago, and yet the Federal Reserve has yet to abandon the most aggressive campaign of interest rate hikes since the late Carter and early Reagan administrations.
The central bank's Federal Open Market Committee (FOMC) made the widely expected move of raising interest rates by a quarter of a percentage point (0.25%) when it concluded its regularly scheduled two-day policy meeting in July. The resumption of rate hikes followed what was called a "super hawkish" pause at the FOMC's previous meeting.
Subscribe to Kiplinger's Personal Finance
Be a smarter, better informed investor.
Save up to 74%
Sign up for Kiplinger's Free E-Newsletters
Profit and prosper with the best of expert advice on investing, taxes, retirement, personal finance and more - straight to your e-mail.
Profit and prosper with the best of expert advice - straight to your e-mail.
If there was any sort of surprise coming out of the central bank's July confab, it was that Fed Chair Jerome Powell left the door open to further tightening in 2023 and beyond. And in case it wasn't clear that Powell meant what he said at the conclusion of the July policy meeting, the Fed chief reiterated the central bank's stance at its annual conference in Jackson Hole, Wyoming in late August.
"Although inflation has moved down from its peak — a welcome development — it remains too high," Powell said in his highly anticipated Jackson Hole speech. "We are prepared to raise rates further if appropriate, and intend to hold policy at a restrictive level until we are confident that inflation is moving sustainably down toward our objective."
It goes without saying that more rate hikes are the last thing everyone from investors to would-be home buyers wants to see.
After all, who can forget that rising interest rates sparked turmoil in the banking sector? Silicon Valley Bank and Signature Bank failed, Credit Suisse (CS) was forced into the arms of competitor UBS (UBS) and First Republic Bank had to be rescued by JPMorgan Chase (JPM).
And surely no one can forget that the fastest pace of rate hikes in four decades absolutely clobbered equity markets in 2022. The S&P 500 generated a total return (price change plus dividends) of -18% last year.
Meanwhile, the economic data aren't conclusively helping the case for lower interest rates – even as rate increases put stress on the banking sector and threaten to push the economy into recession.
Higher gas prices caused headline inflation to pick up sharply in August, according to the most recent Consumer Price Index (CPI) report. The cost of shelter rose for a 40th consecutive month. Importantly, core inflation, which strips out volatile food and energy prices and is considered to be a better predictor of future prices, continued to moderate, although pockets of "stickiness" remain.
The August CPI data should keep the Federal Reserve on track to leave interest rates unchanged at the next Fed Meeting, experts say, but that doesn't mean a November rate hike is out of the question.
Indeed, experts say the CPI report and other data undermine the case for putting rate hikes on permanent hold, to say nothing of rate cuts.
"The recent slowdown in inflation should be enough to keep the FOMC from hiking further this cycle," writes Sarah House, senior economist at Wells Fargo Economics, "but with the path back to 2% likely to hold some further twists and turns, we expect rate cuts to be still be a ways out."
Powell's Jackson Hole speech also tended to throw cold water on the idea that rate hikes would be coming to an end anytime soon.
"We view the speech as slightly hawkish," said Mike Sanders, head of fixed income and portfolio manager at Madison Investments. "We still believe in a higher for longer narrative given current levels of employment and certain areas of the economy reaccelerating."
As for the bigger picture, there was certainly nothing recessionary in the second reading of second-quarter gross domestic product. GDP increased at a 2.1% annual rate for the April-through-June period, easily topping economists' initial estimate for growth of 1.8%.
GDP grew at an annual rate of 2% in Q1, so the quarter-over-quarter expansion is certainly welcome news. That's especially true given a downbeat GDP outlook for 2023 and beyond.
Although economists as a group have become more optimistic about the path of the economy, they still put the odds of a recession hitting in the next 12 months at 54%. They have good reasons to remain cautious. The bond market is awash in inverted yield curves, for one thing, and that's not very reassuring at all. The New York Fed's yield-curve model gives a 66% probability to the U.S. entering a recession over the next 12 months.
Separately, a survey of professional forecasters by the Federal Reserve Bank of Philadelphia projects real GDP growth of just 1.3% this year. Other studies predict similarly underwhelming growth. For context, in the decade prior to the pandemic, GDP grew at an average annual rate of 2.3%.
Most importantly, there's the labor market, which remains stronger than the Fed would probably like. On the one hand, the August jobs report exceeded economists' expectations. On the other hand, a third straight month of slower hiring, an uptick in the unemployment rate and moderating wage growth takes at least some pressure off the central bank in the shorter term.
Ultimately, however, the jobs outlook remains robust, and that puts the Fed in something of a pickle.
When you consider the Fed's dual mandate of promoting both "maximum" employment and stable prices against the backdrop of financial sector stress and rising recession odds, no wonder investors are obsessed with the question of "when is the next Fed meeting?"
The next Fed meeting: what to expect
For the record, the central bank's rate-setting committee is called the Federal Open Market Committee (FOMC).
As you can see from the FOMC meeting calendar below, the committee meets eight times a year. These meetings last two days, and conclude with the FOMC releasing its policy decision at 2 pm Eastern time. The Fed chief then holds a press conference at 2:30 pm. (Pro tip: as closely scrutinized as the Fed statement might be, market participants are usually even more keen on what the Fed chair has to say in the press conference.)
As for the next Fed meeting, it begins on September 19 and will end with a policy statement on September 20 at 2 pm Eastern.
The FOMC had raised the short-term federal funds rate 10 consecutive times before electing to keep it unchanged when it convened in June. After pausing that month, the Fed made the widely expected move of hiking again in July. The FOMC's 11th rate increase in 12 meetings now has the fed funds rate sitting at 22-year high.
And for now, at least, the market thinks the Fed is set to hit the pause button once again.
Indeed, as of September 19, interest rate traders assigned a 99% probability to the FOMC leaving interest rates unchanged at a target range of 5.25% to 5.50% at the next Fed meeting.
By the same token, traders bet there was a 1% chance of the Fed increasing the fed funds rate by a quarter of a percentage point. Fed Chair Jerome Powell has said the central bank's decision will be "data dependent," so it's really up to forthcoming economic data to play ball.
Either way, for those wondering "when is the next Fed meeting?," have a look at the schedule, courtesy of the FOMC, below.
2023 Fed meetings calendar
January 31 to February 1
March 21 to 22
May 2 to 3
June 13 to 14
July 25 to 26
September 19 to 20
October 31 to November 1
December 12 to 13
Related Content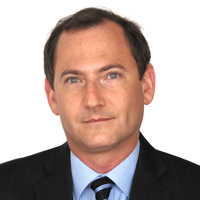 Senior Investing Writer, Kiplinger.com
Dan Burrows is Kiplinger's senior investing writer, having joined the august publication full time in 2016.
A long-time financial journalist, Dan is a veteran of SmartMoney, MarketWatch, CBS MoneyWatch, InvestorPlace and DailyFinance. He has written for The Wall Street Journal, Bloomberg, Consumer Reports, Senior Executive and Boston magazine, and his stories have appeared in the New York Daily News, the San Jose Mercury News and Investor's Business Daily, among other publications. As a senior writer at AOL's DailyFinance, Dan reported market news from the floor of the New York Stock Exchange and hosted a weekly video segment on equities.
Once upon a time – before his days as a financial reporter and assistant financial editor at legendary fashion trade paper Women's Wear Daily – Dan worked for Spy magazine, scribbled away at Time Inc. and contributed to Maxim magazine back when lad mags were a thing. He's also written for Esquire magazine's Dubious Achievements Awards.
In his current role at Kiplinger, Dan writes about equities, fixed income, currencies, commodities, funds, macroeconomics, demographics, real estate, cost of living indexes and more.
Dan holds a bachelor's degree from Oberlin College and a master's degree from Columbia University.
Disclosure: Dan does not trade stocks or other securities. Rather, he dollar-cost averages into cheap funds and index funds and holds them forever in tax-advantaged accounts.