How Four Households Are Tackling Inflation
Inflation and a possible recession affect all of us, but in different ways. We asked families in various stages of life how they are coping with the highest increase in prices in four decades.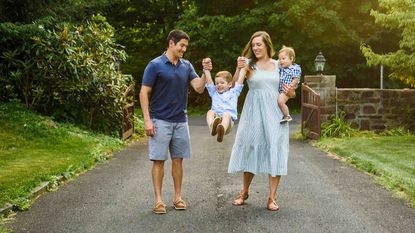 (Image credit: Photograph by: Kelly Thibeault Photography)
Americans have survived a few brushes with economic uncertainty over the past few years. In 2019, roughly 800,000 federal employees and contractors were furloughed for a little over a month, leaving many scrambling to cover bills. In 2020, the COVID-19 pandemic briefly stalled the economy, forcing some businesses to close and lay off their employees. But those disruptions didn't prepare families for the financial pain wreaked by the steep rise in the prices for everything from gas to groceries.
The cost of goods and services rose 9.1% in June—a 40-year high—and Kiplinger forecasts that the inflation rate will end the year at 8% to 9%. There's no sign it will return to normal anytime soon, which has heightened financial anxiety for millions of families.
Overall, Americans are reducing their spending, and some are looking for extra income. Two-thirds of respondents surveyed by CIT Bank said they were cutting back on spending, and 38% said they're postponing major purchases. In addition, 85% said inflation is making it harder for them to save. The bear market, which is caused at least in part by the Federal Reserve's inflation-fighting stance, is also putting pressure on American households.
To keep their heads above water, some Americans are turning to side gigs for extra income. Others are driving less or cutting back on summer vacation plans. Still others have enough in savings to tough it out. But even those who are financially above water are rearranging some aspects of their daily lives.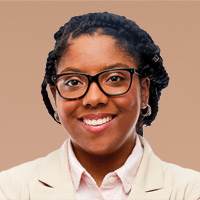 Ex-staff writer, Kiplinger's Personal Finance
Rivan joined Kiplinger on Leap Day 2016 as a reporter for Kiplinger's Personal Finance magazine. A Michigan native, she graduated from the University of Michigan in 2014 and from there freelanced as a local copy editor and proofreader, and served as a research assistant to a local Detroit journalist. Her work has been featured in the Ann Arbor Observer and Sage Business Researcher. She is currently assistant editor, personal finance at The Washington Post.