Time to Reshop Your Home and Auto Insurance
Comparing prices on policies and bundling your coverage may save you money.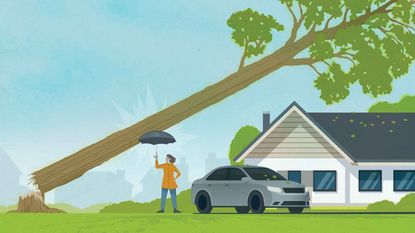 (Image credit: Illustration by Richard Mia)
The talking lizard from Geico and perky Flo from Progressive claim that switching insurance com­panies and bundling policies can save you money. And that's generally true: Shopping around for a new homeowners or auto insurance policy may save you hundreds of dollars. And if you bundle your policies with one insurer, your savings could increase even more. Bundlers are likely to save 17% on insurance premiums, on average, or $730 a year, according to Ashlee Tilford, managing editor at Insurance.com, an insurance shopping and comparison website. In some cases, bundling could cut your premiums by up to 35%.
However, inertia prevents many consumers from taking advantage of these potential discounts. Roughly one-third of individuals with home or auto insurance haven't reshopped their policy for better coverage and lower premiums, according to insurance comparison website Policygenius. And while loyalty may get you some brownie points with your insurer, those points may not be worth much money.
"It's the loyal customers who get clobbered most of the time," says Bob Hunter, director of insurance for the Consumer Federation of America, an advocacy group. "They get a 5% or 10% discount for being loyal, but over time, their premium has gone up maybe 25% to 30% because they don't shop." In industry terms, identifying customers who are unlikely to shop around and charging them higher rates is called price optimization, and it's currently banned in 19 states and the District of Columbia.
Subscribe to Kiplinger's Personal Finance
Be a smarter, better informed investor.
Save up to 74%
Sign up for Kiplinger's Free E-Newsletters
Profit and prosper with the best of expert advice on investing, taxes, retirement, personal finance and more - straight to your e-mail.
Profit and prosper with the best of expert advice - straight to your e-mail.
To know that you're getting the best price—and avoiding price optimization—experts suggest you reshop your policy at least once a year. Even if you aren't affected by price optimization, companies weigh risk factors differently, resulting in different prices. Almost all of the largest companies, including Allstate, Geico, Progressive and State Farm, offer a bundled product. But you should also look at rates offered by companies that operate only in your state or region, or those that deal with a specialized group of people. Auto-Owners, headquartered in Lansing, Mich., for example, operates in 25 states with a concentration mostly in the Midwest and South. Erie In­surance, headquartered in Erie, Pa., operates in 12 states and the District of Columbia.
In addition to saving you money, bundling makes your financial life more convenient. You'll deal with just one company, and possibly one agent, if you need to make a claim for both your car and home because, for ex­ample, a bad storm damages your roof and breaks your car windows or a large tree falls on your garage. Plus, your renewal periods and billing statements will be streamlined.
How to Shop
To help you make an apples-to-apples comparison of policies, download or print out what's known as your insurance declarations page. The dec page is a summary of your current coverage that spells out your policy limits, premiums, deductibles, discounts and more, and comparing it against other insurers' offerings will help you avoid costly mistakes. For example, companies that advertise low bundled rates may skimp on vital coverage that you need, or they may base their rates on a deductible that's considerably higher than the one you have with your current policy.
If you have an online account with your current insurance company, getting the document may be as simple as logging in to the company's website or smartphone app. If you don't have online access and don't have the dec page in your files, ask your insurance agent to e-mail or mail you a copy. Once you have that document in hand, you're ready to go shopping.
You can get quotes by calling companies directly or by using an independent insurance agent. To find an agent near you, go to www.trustedchoice.com. Whichever route you take, get policy quotes from at least three companies. Ask for quotes based on separate and bundled policies. You may find that a bundled price at one company is more expensive than paying for nonbundled policies with two separate companies.
Say you're considered a high-risk driver and the company that insures your home has exceptionally high auto insurance rates for that group. In that case, it's wise to shop around for the best car insurance rates for high-risk drivers to see if that saves you more than bundling, Tilford says.
Make sure to tell your current provider that you're talking to competitors. The agent may be able to lower your premium to keep your business. Hunter recently helped a woman whose annual auto insurance premium had increased from $700 to $2,000 over a period of several years. She found a company willing to write her a policy for the same coverage for $1,250 a year. However, when she told her current company that she had found a better deal, they offered to lower her premium to $900. "If you ask smart questions, you can get good answers," Hunter says.
If you're not sure what questions to ask, the National Association of Insurance Commissioners (www.naic.org) provides consumer guides to point you in the right direction, along with a glossary of insurance definitions. The NAIC's site also has links to your state's insurance department website.
Coverage Limits and Deductibles
Shopping with declarations pages in hand will help you maintain your current coverage limits, whether you get a discount for bundling or not. But comparison shopping also provides a good opportunity to consider whether your coverage is sufficient and up to date.
When you shop for homeowners insurance, make sure you have enough insurance to cover the replacement cost of your home and your possessions, in addition to liability coverage of at least $300,000. Your target number is the full replacement cost of your home and its possessions. Your insurer or agent should be able to provide tools that will help you estimate your home's replacement cost. Make sure that any upgrades or additional dwelling units you've added to your property are noted.
If you're worried that replacement coverage will come up short, consider adding an extended replacement cost rider. This typically helps cover a spike in the costs of labor and materials, which often occurs after a widespread disaster that damages a large number of homes. You can generally add this rider to your policy for an additional $25 to $50 a year.
For auto insurance, Tilford recommends liability coverage of at least $100,000 for bodily injury to one person, $300,000 to cover all involved in an accident and $100,000 for property damage. If you purchase a separate umbrella insurance policy, you can ramp up your liability coverage across the board—and you can get a lot of liability coverage for a relatively low cost. The first $1 million of coverage generally runs $200 to $400 a year; the next $1 million is an additional $75 to $100.
The higher your deductible, the lower your premium. It's a good idea to set your deductibles as high as possible if you have the money in an emergency fund to cover them. Home insurance deductibles can be set as a flat dollar amount, usually ranging from $1,000 to $2,500, or as a percentage of your home's replacement value; for auto insurance, deductibles typically go up to $1,000. (However, if you have an older car, it may be time to drop full collision and possibly comprehensive coverage; read on for more.)
With a bundled policy, determine in advance how the insurer will charge deductibles if you need to file multiple claims for a single event. Although it's uncommon, a few insurers offer single-loss deductible plans. Safeco, for example, offers it to customers who sign up for its Safeco Package. With this plan, if a tree were to fall on both your home and car, Safeco would waive your auto deductible once your home deductible was paid in full. Safeco promotes savings of up to 15% when you bundle home and auto insurance, but the package varies from state to state, so you may not have access to the company's single-loss deductible plan. (For Kiplinger's top insurers for customer service, see Financial Firms That Put Customers First.)
Costly Disasters
Bundling auto and home insurance may not be an option if your home is in a disaster-prone area. Florida is a prime example.
"A lot of companies don't want to sell home insurance in Florida because it's high risk," says Dan Karr, founder and CEO of ValChoice, an insurance industry watchdog. "And the companies that do may not want to deal with bundling. But the car insurance market is really no higher risk than anywhere else, so you have more companies willing to sell an auto policy versus a home or bundled product," he says.
Likewise, if you're shopping for insurance and live where hurricanes are common, double check the cost of a wind-damage deductible. While damages from wind and wind-driven rain are covered by a standard homeowners policy, many charge a separate wind deductible that's based on a percentage of your coverage rather than a flat dollar amount.
For example, suppose your home is insured for $500,000 with a 5% wind deductible, and you have $30,000 worth of roof and siding damage from high winds. In that case, you'd be responsible for $25,000, with your insurance covering only $5,000 of the damages (see How to Protect Your Home From Natural Disasters With the Right Insurance).
If you live in a flood-prone area, you'll need to purchase a separate flood insurance policy because flood damage isn't covered by standard homeowners policies. You can purchase a policy through the National Flood Insurance Program or through a private insurance company that specializes in flood insurance. Premiums will vary depending on where you live, and in some areas, a private policy may cost less than one from the NFIP. An insurance agent can help you compare options.
For more information about the NFIP, go to www.fema.gov/flood-insurance. In some instances, your home and/or auto insurer may be licensed to sell federal flood insurance. But don't expect a discount from your insurance provider, because those rates are set by the federal government.
Earthquake coverage is always excluded from standard homeowners insurance policies. If your home is in an area that's vulnerable to earthquakes, you'll need a separate policy or an endorsement on your current policy to cover direct damages caused by an earthquake. Californians can get earthquake coverage from the California Earthquake Authority. For more information on CEA policies, go to http://earthquakeauthority.com.
Finally, while price is a big factor in making your choice, customer-satisfaction reviews are also important. ValChoice, for example, offers a free auto and home insurance report card for companies that are licensed to operate in your state. The companies are ranked on a scale of 0 to 100 based on price, service and willingness to pay claims.
When to Drop Collision Coverage
You have more ways to save money on auto insurance beyond scoring a bundle discount or increasing your deductible. Depending on the age of your car (or one of your cars), it may be time to consider dropping all coverage on it except liability.
Full auto coverage is made up of three parts: liability, collision and comprehensive. Liability coverage protects you if you injure or kill someone or damage another person's property, and you are required to have at least your state's minimum recommended coverage. Collision coverage helps pay for any repairs needed in the event of an accident involving another car or an object such as a tree, while comprehensive coverage kicks in if your car (or anything you have inside) is stolen or your car is damaged by a fallen tree, a hailstorm, vandalism or another event.
Generally, you're required to have full auto coverage if you have an auto loan or if you lease your vehicle from the dealer. However, for older cars, the amount of coverage you need comes down to math. If the value of your car is worth less than what you're paying in annual premiums plus the deductibles, then it may be time to drop collision and possibly comprehensive coverage, too.
To check the value of your car, go to www.kbb.com or www.edmunds.com and type in your vehicle's information. If you have your vehicle identification number on hand, type that in, too. Both sites will give a range of estimates based on your car's condition.
If you're still not convinced that dropping full coverage is worth it, ask the insurance company (or companies) for different quote combinations. Keeping, say, comprehensive coverage often doesn't cost a lot, and the peace of mind may be worth the price.
More Ways to Lower Your Costs
Whether you bundle your home and auto policies or keep them separate, there are other discounts that are automatically applied. For example, if your vehicle has safety equipment features such as an anti-theft device (better known as your car alarm), blind-spot detection or anti-lock brakes, your insurer should automatically apply a discount of between 5% and 15%. It's typically applied as a single discount, meaning you get it whether you have one or more of these features. Auto-pay and multi-vehicle discounts are automatically applied, too.
But you will have to ask for other discounts or prove your eligibility for them. For example, parents of teen drivers with good grades can get a discount of up to 25% with State Farm's Good Student Discount. You would have to provide the latest report card (students must maintain a B average), and the discount can last until your student is 25.
Another option: Sign up to have your driving habits monitored in exchange for a discount. Progressive, for example, offers its Snapshot program through its smartphone app or a device you plug into your car. It monitors when you drive, your braking habits and more. Once it's done collecting the information—roughly about the first six months or first policy term—you're offered a lower rate at the time of renewal if the app or plug-in has determined that you're a safe driver. Drivers who use Snapshot save, on average, $146 a year on their policy. Allstate's Drivewise offers a similar discount to drivers who are willing to be monitored, and State Farm's version is called Drive Safe & Save.
When it comes to your home, don't forget to tell insurers about any upgrades you've made, such as a new roof or windows. Insurers reward policyholders who implement these upgrades because it reduces the chances they'll need to make a big payout after a storm. If your basement tends to leak, any water detection devices you've installed will score you discounts, too. These devices aren't expensive or difficult to install. For example, the Flo by Moen Smart Water Detector ($50 at Amazon) sends notifications to your smartphone through an app.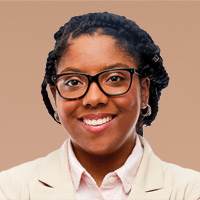 Ex-staff writer, Kiplinger's Personal Finance
Rivan joined Kiplinger on Leap Day 2016 as a reporter for Kiplinger's Personal Finance magazine. A Michigan native, she graduated from the University of Michigan in 2014 and from there freelanced as a local copy editor and proofreader, and served as a research assistant to a local Detroit journalist. Her work has been featured in the Ann Arbor Observer and Sage Business Researcher. She is currently assistant editor, personal finance at The Washington Post.