Kiplinger's Best Firms for Customer Service: Banks, Credit Cards and More
We evaluated major banks, credit card issuers, mortgage lenders, and home and auto insurers to see how well they treat their clients.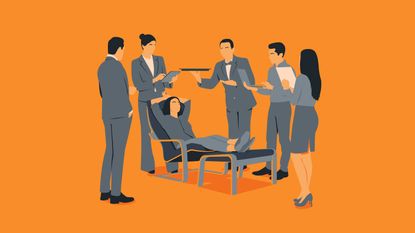 (Image credit: Federico Gastaldi)
When you choose an institution to provide your checking account, credit card, mortgage or insurance policy, you know that it's important to take a close look at interest rates, fees, policy premiums and all the other factors that affect how much money you'll spend or save with your selection. But customer service is often an afterthought, mostly because you need to commit to being a customer before you can evaluate how good the service is. Unless you've been really lucky, you know how frustrating a run-in with poor customer service can be. If your mortgage lender doesn't get you to the closing table on time, or your auto insurer drags its feet in paying for repairs after an accident, you may be left without a place to live or a car to drive longer than you expected. Likewise, superior interest rates and low fees don't mean much if the banks and credit card issuers that offer them fail to quickly put a stop to fraudulent transactions or address other difficulties with your accounts.
To help you add customer service to the decision-making equation, we present our second annual rankings of large financial services firms. We've evaluated major banks, credit card issuers, mortgage lenders, and home and auto insurers based on how they treat their clients. Last fall, we conducted a nationwide survey of the current customers of 10 firms in each of the four categories, asking respondents to rate the companies on several aspects of their experience. Based on the results, we selected the highest-scoring five or six finalists in each category (the number chosen depended on whether companies tied for placement) and then put each of those firms under the microscope.
We factored in consumer complaints about the companies tracked by the Consumer Financial Protection Bureau (CFPB) and the National Association of Insurance Commissioners (NAIC), and we reviewed the mobile apps and websites of the firms to see whether customers are well served by their digital tools. We tallied scores for each component of our research to determine gold, silver and bronze medalists in each category, and we called out the firms with the best digital tools, too. (For more on how we chose the winners, see the end of the article.)
Subscribe to Kiplinger's Personal Finance
Be a smarter, better informed investor.
Save up to 74%
Sign up for Kiplinger's Free E-Newsletters
Profit and prosper with the best of expert advice on investing, taxes, retirement, personal finance and more - straight to your e-mail.
Profit and prosper with the best of expert advice - straight to your e-mail.
A key takeaway is that great customer service and attractive financial terms are not mutually exclusive. All but one of the banks that earned our customer service accolades also made appearances in our most recent rankings of the best banks based on account yields and fees (see The Best Bank for You). And all of the credit card issuers mentioned in this article earned a spot in our latest rankings of credit cards based on how bountiful their rewards programs are (see The Best Rewards Credit Cards).
Licensing Options for Winning Firms: Logo Licensing • Reprint/E-Print Products • Plaques
Kiplinger's Best Firms for Customer Service: Banks
Gold: Chase
Silver: Wells Fargo
Bronze: TD Bank
Whether you have a checking account, savings account, certificate of deposit or loan with a bank, you'll benefit from interacting with representatives who are helpful in managing your accounts and correcting problems that arise. And if you do most of your banking online, access to robust digital tools is a must. Even if you like to visit a branch occasionally, the ability to deposit checks and receive account notifications from your phone can save you time and alert you to unusual activity in your accounts.
The competition was close among our bank contestants, but Chase edged out the rest. Chase is the largest bank in the U.S., in terms of both domestic assets ($2.5 trillion) and domestic deposits ($2 trillion). The bank has more than 4,700 branches spread across 48 states and Washington, D.C., so chances are good that those who prefer in-person services will be able to find a location.
Chase prevailed thanks in part to its relatively strong showing in our analysis of CFPB complaint data. Of the complaints about Chase, nearly one-fourth concerned problems with account deposits and withdrawals, such as slow or halted transfers or delays in deposited funds becoming available to customers. Other top issues involved using an ATM or debit card, closing customer accounts, and unauthorized account charges by lenders or other companies. Even so, in our survey of current customers, Chase was among the top two institutions for nearly every attribute ranked.
Chase's mobile app and website come packed with features, although we sometimes had difficulty navigating among them. Customers can set e-mail or mobile alerts to be notified of a low account balance, an overdrawn account, a direct deposit or check posted, a changed account password, or an upcoming bill payment. You can also switch off your debit card in case it's lost or stolen (and switch it back on if you find the card) or order a replacement card. If you need assistance from Chase, you can send a note through the Secure Message Center, schedule a phone or branch meeting with a representative, or view a list of customer-service phone numbers. The app also features a virtual assistant that can answer certain questions or take specified actions, such as paying bills or transferring money.
Wells Fargo earns the silver medal. Like Chase, it largely owes its standing to a reasonable number of complaints to the CFPB relative to its market share. About half of the complaints concerned problems with deposits and withdrawals or with an ATM or debit card, banking errors, and unauthorized transactions by a lender or other company.
Notoriously, Wells Fargo came under fire in 2016 for opening millions of unauthorized bank and credit card accounts without customers' permission. Since then, the bank has paid out billions of dollars in customer refunds and settlements with regulators, and it has made changes within the company, such as removing the high-pressure sales goals that fueled the scandal. And in our survey, current customers generally expressed satisfaction with the bank. Its app and website have clean interfaces and check most of the boxes for the features that bank customers have come to expect, although it offers fewer account-activity notifications than many of its peers.
TD Bank claims the bronze medal thanks to its lead in our customer-service survey. Clients gave it top marks across the board for the four customer-service attributes we asked them to judge (see below), and they had positive impressions of the mobile app and website. We found TD's digital tools to be uncluttered and easy to navigate, although they come with fewer bells and whistles than those of some other institutions. One disappointing feature on the app and website: The only alerts you can set are for a low or high balance, at limits you choose. You have to download an additional app to monitor debit card activity. As for customer complaints to the CFPB, the majority included problems with deposits and withdrawals and with using an ATM or debit card, banking errors, accounts being opened as a result of fraud, and failure by the bank to provide advertised terms when customers opened an account.
Kiplinger's Best Firms for Customer Service: Credit Cards
Gold: American Express
Silver: Discover
Bronze: Chase
Excellent customer service from a credit card issuer may mean little interaction between you and the company. As long as your statements accurately list charges and you receive all the rewards and benefits due to you, you may have little reason to reach out. But if you do encounter a snag, the issuer should clear a smooth path to a solution. If a criminal goes on a shopping spree compliments of your stolen account information, for example, a good issuer quickly shuts down the account or lets you freeze it online yourself—a capability that all three of our winners offer.
American Express finishes in first place, with impressive results in all three areas we studied. Amex is a heavyweight issuer of credit cards, following only Chase based on card purchase volumes, according to the Nilson Report, an industry publication.
Amex bested the competition in our survey of current customers, with outstanding ratings for client interactions with customer-service representatives. Complaint volumes about the company to the CFPB were only about half the amount that might be anticipated based on Amex's share of the credit card market. Among complaints customers lodged about Amex, some of the most common involved failure of the company to resolve purchase disputes or to provide advertised or promotional card terms, as well as problems with card rewards, fees, payments and closing of customer accounts by Amex.
Discover also posted strong scores all around. The number of complaints to the CFPB about Discover relative to the company's market share was better than that of any of our other credit card finalists. Many complaints about Discover had to do with failure of the company to resolve purchase disputes, credit cards being charged for items the customer didn't purchase, card accounts being opened as a result of identity theft or fraud, and Discover closing cardholder accounts.
Survey respondents were pleased with Discover's online tools, and we found the app and website to be well designed and intuitive, although we encountered some glitches, such as pages occasionally freezing or showing as unavailable. Customers can take advantage of a breadth of features, including setting up activity alerts for when card balances reach a predetermined level or when payments, statements and balance transfers post to your account, among several other options. Tools for making payments and redeeming rewards are easy to use, and the Spend Analyzer breaks down the categories where your money is flowing. Users of Apple devices can ask Siri to make payments and to search for account details.
Bronze medalist Chase performed solidly in our survey and in our review of CFPB complaints. Common difficulties that customers reported include failure by Chase to resolve purchase disputes, cards being charged for items customers did not purchase, Chase closing cardholder accounts, problems with the payment process, and cards being opened as a result of identity theft or fraud. Similar to our experience as a customer of Chase's banking services, we found that the credit card's mobile app and website have many useful features but are a bit confusing to navigate at times. Credit card customers can set alerts for many types of balance, payment and security activities; you can even be notified if your card is charged at a gas station.
We like that the app display is somewhat customizable. For example, you can choose which quick links (for actions such as paying a bill, seeing statements or viewing rewards balances) appear at the top of the home page. And customers with cards that are part of Chase's Ultimate Rewards program can clearly see the dollar value of their points for various redemption options, such as travel bookings and cash back.
Kiplinger's Best Firms for Customer Service: Mortgage Lenders
Gold: Rocket Mortgage
Silver: Chase
Bronze: U.S. Bank
Buying a home should be a happy event, but a mortgage lender that bungles the closing process or fails to respond to your requests can turn it into a nightmare. You may end up dealing with more than one mortgage company if the lender that originates the loan sells it or transfers servicing to a different institution. Receiving stellar service will prevent headaches both as the loan is undergoing approval and as you later pay it off.
Our gold medalist, Rocket Mortgage, includes this mantra among its core philosophies: "Every client. Every time. No exceptions. No excuses." It seems to be working. The company takes the number-one slot in our ranking for the second year running, outscoring its competitors by a healthy margin.
In mid 2021, Quicken Loans fully rebranded itself as Rocket Mortgage, which had previously been the name only of its online mortgage-approval platform. Detroit-based Rocket is the largest lender of residential mortgages in the U.S., originating $275 billion in loans in the first nine months of 2021, according to industry-research firm Inside Mortgage Finance.
Rocket was one of the leading mortgage lenders in our customer-service survey, and it significantly outperformed other contenders in our analysis of CFPB complaint data. Despite its hefty size, it received just over 600 mortgage complaints in the one-year period we studied—fewer than all but one of the other finalists. About half of complaints involved applying for or refinancing a mortgage. Trouble during the payment process and issues with closing on a mortgage accounted for many of the other complaints.
Rocket's web and mobile-app tools for mortgage applications are well designed, with detailed questions to guide customers through the process. But we encountered some bugs. With the app, for example, we sometimes had difficulty backtracking to edit a previous page or navigating to the next page despite correctly filling in the required fields. Customers who already have a mortgage can view a "Loan Snapshot" that shows the components of their payment in a chart (including how much goes toward principal and interest, escrow, and fees), plus some other tools, including an estimate of their home's value and price and sales trends in their neighborhood, using data from sister company Rocket Homes.
Chase takes the silver medal, proving its all-around strength when it comes to customer service—evidenced by its top ranking among banks and third-place finish among credit card issuers. It matched Rocket as a high scorer in our survey, and it had a favorable ratio of CFPB complaints compared with its market share. Most mortgage complaints had to do with applying for or refinancing a mortgage and trouble during the payment process. As with Rocket, its digital tools for mortgage customers include some nice extras, including trends in your neighborhood's home sales and prices and the ability to search listings if you're in the market for a new home. Chase goes the extra mile to help customers understand and manage payments and escrow accounts, offering informative videos on its website.
U.S. Bank rounds out the top three mortgage lenders, with a respectable survey score and CFPB mortgage complaints that were roughly in line with its market share; the majority of complaints regarded trouble during the payment process as well as applying for or refinancing a mortgage.
Kiplinger's Best Firms for Customer Service: Auto and Home Insurers
Gold: Farmers Insurance
Silver: Geico
Bronze: State Farm
If a tree falls on your house, your car is involved in an accident or some other misfortune befalls your belongings, you'll find immeasurable value in an insurer that deals with your claim fairly and efficiently. Many insurers are beefing up their digital capabilities, too, allowing customers to report and track claims, pull up proof of insurance and otherwise manage policies online.
Farmers Insurance wins the gold medal for the second year in a row. The company was founded in 1928 to insure farm vehicles and now serves more than 10 million households with 19 million-plus individual policies in every U.S. state.
Customer complaints about Farmers auto and homeowners insurance services are on average only about half what might be expected based on the company's market share—a more favorable ratio than that of any of the other finalists—according to data from the National Association of Insurance Commissioners. Respondents to our survey were satisfied especially with complaint resolution as well as the website's ease of use and capabilities for contacting customer service. Clients can correspond with representatives through a live chat on the website, and other avenues to reach the company—such as customer-service phone numbers and contact information for local agents—are clearly laid out. You can also use the app and website to pull up insurance identification cards (especially handy if you need to quickly provide proof of auto coverage while in your vehicle), report and manage claims, make payments, and get roadside assistance. If you have an Apple device, you can ask Siri to take certain actions, such as paying a bill.
Silver medalist Geico is a subsidiary of Warren Buffett's Berkshire Hathaway and one of the country's largest auto insurers (it also sells homeowners insurance policies written by other companies). Geico was a top performer in our survey, ranking first or second for every attribute we asked respondents to score, and the ratio of complaints about the company compared with its market share is fairly low.
State Farm rounds out our top three insurers. Survey respondents held it in high regard for nearly all facets of the customer-service experience, and customer complaint ratios based on NAIC data were above par. And the company offers a range of web and app tools for customers, including the ability to quickly pull up your insurance ID card and pay bills on the app (you don't have to log in to access either of those features); report and manage claims (including the option to upload photos and documents); get roadside assistance; and contact your agent. Plus, you can check for recalls and get maintenance schedules for your vehicles.
More Results From Our Survey
Best Bank for Digital Tools: Capital One
Capital One didn't break into our top three banks overall in part because of a high number of complaints to the CFPB relative to its size. But we consider its mobile app and website the most user-friendly of the bunch, combining simple navigation, an attractive interface and a handy set of features for bank customers. Account balances are displayed neatly and prominently on the home page, and you can drill down into each account to see a listing of recent transactions and other details. One notable app feature: Rather than tapping a button to complete certain transactions, such as transferring funds or depositing a check, you drag the button across the screen—seemingly a safeguard against sealing a transaction with a stray hand movement before you're ready to do so.
Best Card Issuer for Digital Tools: American Express
Amex bolstered its number-one ranking in this category with a win for its mobile app and website. Both are simple to navigate yet provide plenty of features and functionality. It's easy to find and use a chat box that provides automated answers to your questions, as well as access to live customer-service representatives, depending on your needs. Your statement balance, total balance and payment due are featured prominently at the top of the home page, and recent transactions are listed below. Clearly marked buttons take you to pages for statements, payments, viewing and redeeming rewards balances, and managing such tasks as re­placing a damaged or stolen card and altering account noti­fications. We especially like that customers in the Membership Rewards program can sort through card benefits on the app and use on-the-go tools, such as an airport lounge finder for those who have lounge access through their American Express account.
Best Mortgage Lender for Digital Tools: U.S. Bank
U.S. Bank takes the prize for best digital tools. One standout feature: Through the website and mobile app, you can view current wait times to speak to a customer-service representative on the phone and request to have a rep call you if you'd rather not wait on hold. Customers can also "cobrowse" with bank representatives, allowing clients to share their screen so they can navigate the website or app together. And last summer, the bank introduced one-way video of the representative so that customers can see the person with whom they're talking. In response to an influx of mortgage customers who needed financial accommodations as the pandemic caused the economy to crater, U.S. Bank added the ability for customers to make payments through its assistance-program web portal (previously, they could not make such payments online). And all of the basic tools hold their own. Online and mobile users can view a dashboard with tiles that clearly lay out payment information, loan balances and, in many locations, information on median home values, median home size and other characteristics of your neighborhood.
Best Insurer for Digital Tools: Geico
Geico gets the nod as our digital winner among insurers, with a clean, well-designed app and website that provide great features for both customers and noncustomers. As a Geico client, you can use the app to pull up digital insurance ID cards on the go, get roadside assistance, submit photos to get an estimate of vehicle damage within about 20 minutes, make payments, and chat with a virtual assistant about billing, policies and other questions. Even noncustomers can report and check claims for accidents with Geico customers and use the app to find the lowest gas prices nearby.
How we chose the winners
We started by identifying 10 of the largest companies in each category. For banks, we used Federal Reserve data regarding the institutions' domestic assets. For credit card issuers, we examined information from the Nilson Report (an industry publication) about issuers' total credit card purchase volume. For mortgages, we checked lending volumes for residential properties, using data from industry research firm Inside Mortgage Finance. And for home and auto insurers, we used data from the National Association of Insurance Commissioners on the dollar value of premiums written.
Then we scored our finalists in three areas. Half of the total score is based on an October and November 2021 nationwide survey of current customers, conducted by Brown Oak Audience Insights. We asked respondents to rate representatives' availability to provide assistance, the timeliness of the companies' response to questions and concerns, how satisfactorily the companies resolved questions and concerns, and how knowledgeable the companies' representatives were. We also asked respondents to rate the companies' mobile apps and websites for ease of navigation, range and usefulness of features, and ability to contact customer service. Respondents also rated their overall satisfaction with the firms.
Complaints determined 30% of the score. We checked volumes of complaints about the companies to regulators and analyzed how the complaint totals for each company compared with the firm's share of the market. For banks, credit card issuers and mortgage lenders, we evaluated submissions in the Consumer Financial Protection Bureau's complaint database between August 1, 2020, and July 31, 2021. For home and auto insurers, we checked 2020 complaint data from the National Association of Insurance Commissioners.
For the final 20% of the score, we judged the features and user-friendliness of our finalists' mobile apps and websites. To name digital winners in each category, we added the average score from our own app and website reviews to the average digital-capability ratings that survey respondents provided for each company.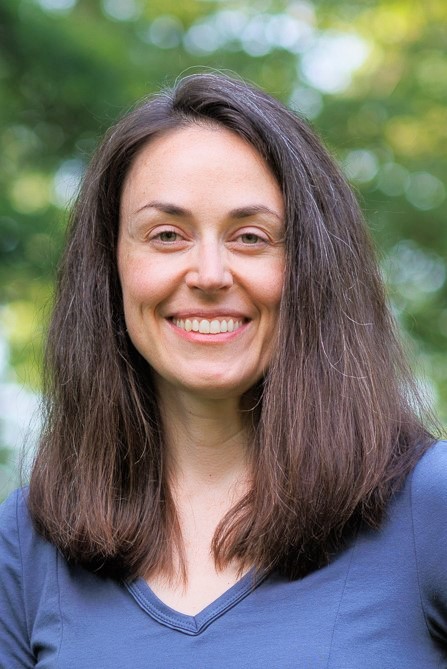 Editor, Kiplinger Personal Finance magazine
Lisa has been the editor of Kiplinger Personal Finance since June 2023. Previously, she spent more than a decade reporting and writing for the magazine on a variety of topics, including credit, banking and retirement. She has shared her expertise as a guest on the Today Show, CNN, Fox, NPR, Cheddar and many other media outlets around the nation. Lisa graduated from Ball State University and received the school's "Graduate of the Last Decade" award in 2014. A military spouse, she has moved around the U.S. and currently lives in the Philadelphia area with her husband and two sons.