Luxury Home Prices Rise as the Rich Dodge High Mortgage Rates
Luxury home prices rose 9% in 2023, hitting the highest third-quarter level on record in 2023, Redfin reports, growing nearly three times faster than non-luxury prices.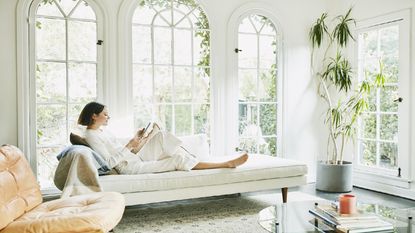 (Image credit: Getty Images)
The median sale price of luxury U.S. homes rose 9% to $1.1 million in the third quarter of 2023 versus a year ago, as a growing share of high-end buyers dodged high mortgage rates by paying in cash, according to a new report from Redfin. The median sale price of non-luxury homes also climbed 3.3% to $340,000, the highest level of any third quarter on record.
Up from 35% last year, 43% of luxury home purchases are now paid for in cash.
The report shows that more than two in five, or 42.5%, of luxury homes sold in the third quarter were purchased in cash, up from just over one-third (34.6%) one year earlier, while just 28% of non-luxury homes were bought in cash.
Subscribe to Kiplinger's Personal Finance
Be a smarter, better informed investor.
Save up to 74%
Sign up for Kiplinger's Free E-Newsletters
Profit and prosper with the best of expert advice on investing, taxes, retirement, personal finance and more - straight to your e-mail.
Profit and prosper with the best of expert advice - straight to your e-mail.
"Wealthy homebuyers have more tools to weather the storm of high mortgage rates," said Redfin Senior Vice President of Real Estate Operations Jason Aleem. "Many of them can afford to pay in cash, meaning they're escaping high mortgage rates altogether. Others are choosing to take on a higher rate and refinance later — an expensive option that isn't feasible for a lot of lower-income consumers."
Housing supply rises in the luxury market
Housing supply is up 3% in the luxury market and down 21% in the non-luxury market.
However, the total number of active listings of luxury homes grew 2.9% from a year earlier, and new listings rose 0.3%. That compares with a record 20.8% decline in non-luxury homes and a 22% decline in new listings of non-luxury homes, which is the lowest third-quarter level since 2012.
One reason luxury listings are outperforming is high-end homeowners are less likely to feel locked into their low mortgage rate, either because they don't have a mortgage or they have the means to move and pay a higher rate. After falling to historic lows during the height of the pandemic, current mortgage rates are hovering near 22-year highs at 7.79%, versus 6.94% a year ago.
Another reason luxury listings are outperforming is an increase in home construction, as new homes tend to be more expensive and fall into the luxury tier.
Where did luxury home sales jump the most?
Luxury home sales jumped in the 50 populous metropolitan areas
Redfin's data includes 50 of the most populous U.S. metropolitan areas, except for Houston (removed due to a data issue). All changes below are year-over-year changes.
Prices: The median sale price of luxury homes rose most in New Brunswick, NJ (15.3%), Virginia Beach, VA (11%) and Baltimore (8.7%). It fell most in Austin, TX (-8.8%), Oakland, CA (-6%) and Seattle (-4.6%).
Supply: Active listings of luxury homes rose most in Austin (46%), San Antonio (25.6%) and Nashville (22.9%). They fell most in Cincinnati (-19.4%), Chicago (-18.3%) and Newark, NJ (-16.6%).
Listings: New listings of luxury homes rose most in New York (17.1%), Tampa, FL (13.9%) and San Antonio (12.7%). They fell most in Atlanta (-19.8%), Newark (-18.4%) and Chicago (-17.2%).
Home sales: Luxury home sales rose most in Tampa (35.8%), Las Vegas (33.4%) and Austin (14.5%). They fell most in New York (-33.5%), Philadelphia (-23.2%) and Baltimore (-23%).
Related Content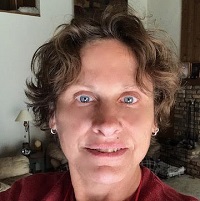 For the past 18+ years, Kathryn has highlighted the humanity in personal finance by shaping stories that identify the opportunities and obstacles in managing a person's finances. All the same, she'll jump on other equally important topics if needed. Kathryn graduated with a degree in Journalism and lives in Duluth, Minnesota. She joined Kiplinger in 2023 as a contributor.