Cash Home Buyers: New Services Offer Help Making All-Cash Offers
Some firms help home buyers make all-cash offers on homes. Weigh the fees before you sign on.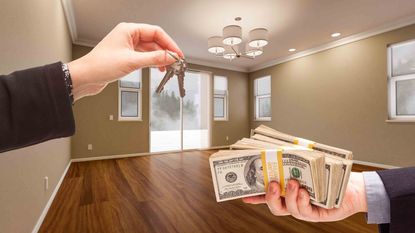 (Image credit: Getty Images)
If you're buying a home in a competitive market—like this one—making a cash offer gives you a major advantage. Home buyers who made an all-cash offer in 2021 were four times more likely to win a bidding war, according to a recent report by Redfin, the real estate brokerage.
Buyers have gotten the message. Amid intense competition due to super-low inventories of homes for sale, the number of all-cash offers has grown. In December 2021, nearly one-fourth of existing home sales involved an all-cash offer, according to data from the National Association of Realtors. In some states, including Florida, cash offers account for about half of the homes sold. All-cash sales have also become common in Arizona, Nevada and West Virginia, according to Realtor.com.
Real estate investors and high-net-worth individuals make up a large percentage of cash buyers. But first-time buyers, or trade-up buyers who have to pay off a mortgage on the house they're selling, often don't have nearly enough cash to buy a home outright.
Subscribe to Kiplinger's Personal Finance
Be a smarter, better informed investor.
Save up to 74%
Sign up for Kiplinger's Free E-Newsletters
Profit and prosper with the best of expert advice on investing, taxes, retirement, personal finance and more - straight to your e-mail.
Profit and prosper with the best of expert advice - straight to your e-mail.
A Silent Partner
Enter new services that have sprung up in the past few years to allow buyers to make cash offers when they bid on homes. All the deals executed with these companies back up buyers' offers with cash and guarantee a closing within a certain time frame—typically in 30 days or less and sometimes as little as eight days. You are able to waive the financing and appraisal contingencies (but not necessarily the inspection contingency) in your offer.
Fees vary from service to service and are often dependent on whether you use an in-house mortgage lender or a third-party lender. If you don't complete your own financing before settlement, the company may purchase your home with the expectation that you repurchase it when your loan comes through.
Ribbon, a real estate firm on a mission to make home buying and selling more "transparent, streamlined and fair," purchases a home on the buyer's behalf and then gives you up to 180 days to secure financing. Ribbon charges a transaction fee of 2% to 3.25% of the purchase price, depending on the state. The fee is added to your earnest money deposit when you submit the offer. You rent the home back from Ribbon until you receive the money from your lender to repurchase the home. If you are able to close with your own lender by closing day, the fee is reduced to 1%. Ribbon says that fee may be waived altogether if you obtain a mortgage through one of its partner lenders.
If your financing falls through or you don't repurchase the home for some reason, you forfeit the deposits and rent you've paid. Rent covers Ribbon's "carrying costs," including the cost of capital, taxes, insurance and homeowners association fees. Ribbon is current available in 11 states: Alabama, Florida, Georgia, Indiana, Missouri, North Carolina, Oklahoma, South Carolina, Tennessee, Texas and Virginia. You can invite your agent to work with Ribbon or ask the company to connect you with local agents.
Knock, a "digital homeownership platform," launched Knock GO (Guaranteed Ownership) last fall. Knock GO is designed for first-time buyers and others who don't have a home to sell. Knock GO simulates an all-cash offer: You are required to apply for a mortgage with the firm prior to making any offer and, in exchange, you get to waive a financing contingency and go to settlement in 30 days. Knock GO charges a $1,450 lender administrative fee in addition to regular closing costs for the mortgage (including an appraisal).
If settlement is delayed, the company guarantees that it will fund the loan on time. It will also help offset the difference between the sale price and the home's appraised value at no additional cost. In the event of a low appraisal, Knock will refund you up to $1,000 of the appraisal fee as a closing credit. The program is available in about 70 markets in 15 states, including Arizona, California, Colorado, Florida, Georgia, Illinois, Maryland, Michigan, Minnesota, North Carolina, Oregon, South Carolina, Tennessee, Texas and Washington.
HomeLight, a high-tech real estate company with a national agent network, offers HomeLight Cash Offer in Arizona, California, Colorado, Florida and Texas. To sign on, you have to work with a real estate agent certified by HomeLight. HomeLight provides financing and will commit to a 21-day close for no fee. If you need a faster close—as little as eight days in some cases—HomeLight purchases the home and charges fees ranging from 1% of the sale price of the home (if you're using a HomeLight loan) to 3% (if you use another lender). Fees increase if HomeLight owns the home more than 30 days.
Pros and Cons
First-time home buyers may find these services appealing because they give them an advantage over noncash buyers in a cutthroat market. The firms may also have similar programs for trade-up buyers who are also selling a home, who can pay cash for a new home while their current home is still on the market. Any offer with cash "is going to be the most competitive in the long term," says Sumant Sridharan, chief operating officer of HomeLight.
However, weigh the costs against the benefits. Say you want to purchase a home that costs $420,000 (the recent median home sale price), and you use a program that charges a 1% fee; you'll owe $4,200—extra cash that first-time buyers may be hard-pressed to come up with. And buyers need to pay attention to the fine print of their agreements with cash-backed home-buying services.
Whenever consumers are using a new service, they should do their due diligence and be aware of any potential hidden fees, especially when making a purchase as important as buying a home, says Barry Zigas, senior fellow at Consumer Federation of America. On some level, the consumer will have to pay up for the ease of the transaction, he says.
Also, before you apply for a mortgage associated with a company that puts up cash for buyers, comparison shop for the best rate. Before you begin, make sure your credit score is as high as can be; review your credit reports and clean up any potential errors or misinformation. Then decide what type of mortgage will work best for you.
"Long-term fixed rates are of course the most popular, but with rates rising for those appreciably this year, borrowers may need to consider an adjustable-rate mortgage," says Keith Gumbinger, vice president at HSH, a mortgage information website. But ARMs have both benefits and risks that borrowers need to understand "before worrying about what rate is available," he says. And when shopping around for a lender to help make your home purchase, it may be better to work with a local lender who knows the ins and outs of your market.
"Check their websites for offerings, but also be prepared to make at least a few phone calls, too," he says. "Not all lenders publish rates on their sites, or may only publish 'representative' rates, and yours will surely be different."
Why Cash Is So Attractive
Typically, offers on homes come with a mortgage contingency, meaning the sale can't be finalized until the buyer's mortgage is approved. Going through the mortgage underwriting process can take 45 to 60 days. Removing the mortgage contingency means going to closing more quickly, sometimes in as little as two weeks, so the sellers can, say, put their own all-cash offer on a home.
Also, lenders require an appraisal before approving a mortgage. When home values are rising rapidly, appraisals based on comparable home sales don't always keep pace, creating an appraisal gap between what a buyer would be willing to pay and what a lender will agree to finance. With a cash offer, the home sells for whatever the buyer is willing to pay.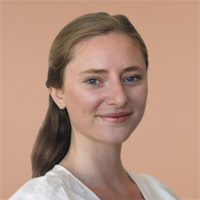 Staff Writer, Kiplinger's Personal Finance
Emma Patch joined Kiplinger in 2020. She previously interned for Kiplinger's Retirement Report and before that, for a boutique investment firm in New York City. She served as editor-at-large and features editor for Middlebury College's student newspaper, The Campus. She specializes in travel, student debt and a number of other personal finance topics. Born in London, Emma grew up in Connecticut and now lives in Washington, D.C.