Your Home Insurance Might Not Cover All You Think It Does
When they go to file a claim, many homeowners are shocked to find out their policy excludes the type of damage they suffered. Will you be out of luck when you need help? Not if you know what specific coverage to ask for.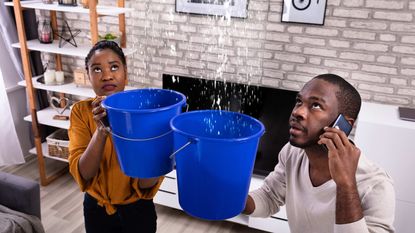 (Image credit: Getty Images)
Today's story has the potential of saving you thousands of dollars, plus the cost of a hair transplant to replace all that you would have otherwise pulled out.
Property owners expect to be taken care by their homeowners or business insurance when a major loss occurs, and that's what Southern California financial adviser "Jay" certainly expected in January of this year.
"Over a two-day period of time my wife and I noticed a strange, musty, wet odor, which we finally traced to the kitchen, finding an area near the dishwasher moist. A plumber was called immediately and discovered the intake value for hot water under the dishwasher had ruptured and replaced it.
Subscribe to Kiplinger's Personal Finance
Be a smarter, better informed investor.
Save up to 74%
Sign up for Kiplinger's Free E-Newsletters
Profit and prosper with the best of expert advice on investing, taxes, retirement, personal finance and more - straight to your e-mail.
Profit and prosper with the best of expert advice - straight to your e-mail.
"This led to over $30,000 in damage. But as we had excellent insurance, I told my wife, 'Don't worry honey, we're covered. I'll phone in the claim and I'll bet repairs will start within the next few days.'"
Jay could not have been more wrong if he tried. And, making matters worse, they had been with the same well-known company for over 30 years.
"Dennis, most of your readers would be in the same situation as Jay," says La Jolla, Calif., attorney Evan Walker. His law practice concentrates on insurance bad faith.
Assumptions about Your Coverage
If you were in Jay's situation, wouldn't you assume that your insurance policy would cover this water damage loss? Most people would, but Walker knows better, and explains:
"The way homeowners and commercial property insurance policies are sold leads people to believe they have coverage for some of the most common types of damage resulting in horribly expensive repairs, when they do not.
"Insurance agents use language that conveys the impression that you are protected for just about anything that is likely to occur, but seldom advise what the policy does not cover."
Filed a Claim - Denied!
Jay immediately filed a claim with his homeowners insurance carrier – one of largest in America. Out came the adjuster, and his claim was immediately denied! That's right, when they needed their insurance most, "Forget It!" was response.
Why? Was it because the adjuster was intentionally trying to deny them the coverage they had paid for? No, not at all. The adjuster's report stated, "Your policy excludes coverage for wear, tear, deterioration, rust, corrosion, latent defect and the continuous or repeated seepage or leakage of water."
"If a pipe suddenly burst when they were home and they phoned in the claim, it would be covered. But a slow leak over a period of time, even when you have no idea it is happening, is excluded in almost all homeowners and commercial property insurance policies," Walker says. "And agents never tell you this unless you specifically ask."
Coverages You Can Get If You Ask
"You can get coverage for many of the losses almost all homeowners policies do not cover," points out Los Angeles insurance broker Karl Susman. In addition to operating his own brokerage, he testifies as an expert witness in cases involving agent malpractice.
Susman lists these coverages that are typically available by additional endorsement on your policy:
Hidden water damage, steam seepage or leakage coverage. "If Jay had this, the loss would have been covered."
Buried utility/sewer line damage. Covers damage caused by a backed up sewer flooding your property.
Equipment breakdown insurance. Property insurance covers damage caused by a covered external cause, such as a fire. Equipment breakdown insurance covers damage caused by internal forces, such as power surges, electrical shorts, mechanical breakdowns, motor burnout or operator error.
Matching of undamaged roof surfacing coverage. Most insurance will only cover replacing damaged sections of a roof, and the result can sometimes be unsightly. This endorsement will pay for the whole roof to be replaced, even if only part is damaged.
Identity theft coverage. Most people think it is part of your standard policy. It is not and must be purchased as a separate endorsement.
Ransomwear. The carrier will pay not only to get your system back up and running, but it will even replace hardware if necessary.
Home-sharing insurance. Plan to use your home for Airbnb? Your homeowners coverage will be suspended. But home-sharing insurance covers you while guests are in the home.
Susman concluded our interview by underscoring, "A knowledgeable agent will write a policy containing these endorsements, but you have to add them to your policy. They are not standard.
"Insurance agents and brokers are not legally required to tell you what coverages are available. You have to ask for them. If one carrier does not have them, tell your agent/broker to shop for one that does because you know these converges exist. Do not assume that your agent is correct when told, 'These things are not available.'"
The bottom line for Jay and his water damage claim? Well, I had his insurance policy reviewed by two lawyers who specialize in suing insurance companies for bad faith denial of claims. Both agreed that the exclusions in his policy were valid and controlling. The company was not liable. Lesson learned.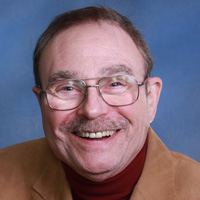 Attorney at Law, Author of "You and the Law"
After attending Loyola University School of Law, H. Dennis Beaver joined California's Kern County District Attorney's Office, where he established a Consumer Fraud section. He is in the general practice of law and writes a syndicated newspaper column, "You and the Law." Through his column he offers readers in need of down-to-earth advice his help free of charge. "I know it sounds corny, but I just love to be able to use my education and experience to help, simply to help. When a reader contacts me, it is a gift."