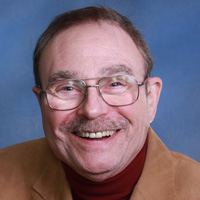 H. Dennis Beaver, Esq.
Attorney at Law, Author of "You and the Law"
After attending Loyola University School of Law, H. Dennis Beaver joined California's Kern County District Attorney's Office, where he established a Consumer Fraud section. He also became a highly visible presence on local television and radio as a legal affairs reporter. He is in the general practice of law and writes a syndicated newspaper column, "You and the Law," carried by a number of papers in California.
Married for 47 years to his wonderful wife, Anne, Beaver says he is among the luckiest husbands on the planet. He has a 43-year-old son fluent in Cantonese and French, who lives in Hong Kong with his Japanese wife and 7-year-old-grandson. Beaver is fluent in Swedish and French and is a frequent guest on Voice of America French to Africa radio broadcasts and the VOA television program Washington Forum.
"I love law for the reason that I can help people resolve their problems, and my newspaper column reaches so many people in need of down-to-earth advice not influenced by how much I am paid. I have never used any aspect of journalism as a form of advertising. I never charge readers for help, as I do not believe this would be ethical, and, in reality, they are the source of many of my columns. I know it sounds corny, but I just love to be able to use my education and experience to help, simply to help. When a reader contacts me, it is a gift."