How to Get Property Insurance in High-Risk Areas
From wildfires to hurricanes and riots, some homes and businesses are more risky than others to insure. If you're having a hard time finding coverage, a FAIR plan may be for you.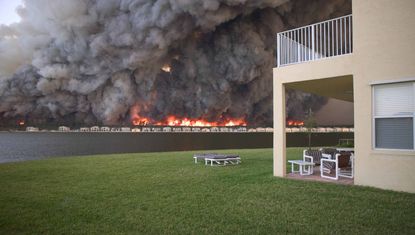 (Image credit: Getty Images)
This story is being written as wildfires ravage parts of the West — my state, California, in particular — and hurricanes leave Southeastern cities resembling war zones. My column has received dozens of emails and phone calls from readers in these areas, all facing the same nightmare:
"We have homeowners insurance for our home and commercial property insurance for my business, but my agent has just told me that I will either be forced to pay an astronomically high rate to keep the insurance, or the company will just refuse to renew the policies, as I am in a high-risk area.
"No doubt we will face similar environmental threats in the future, so is there any way of obtaining insurance without going broke?"
Subscribe to Kiplinger's Personal Finance
Be a smarter, better informed investor.
Save up to 74%
Sign up for Kiplinger's Free E-Newsletters
Profit and prosper with the best of expert advice on investing, taxes, retirement, personal finance and more - straight to your e-mail.
Profit and prosper with the best of expert advice - straight to your e-mail.
Calls from Worried Policyholders in High-Risk Areas
Los Angeles-based insurance broker Karl Susman is receiving dozens of calls daily from his clients who live in high-risk areas and who have also been advised of the possibility of losing their property insurance. In addition to running his own brokerage, he also testifies as an expert witness in cases involving insurance coverage and agent malpractice.
What is a High-Risk Property?
"Unfortunately, there is no one defining characteristic for a high-risk property," Susman says. "Every carrier has its own definition and guidelines to follow. What one might declare unacceptable due to fire exposure, another will write a policy. Just because your next-door neighbor has a policy with a specific insurance company, this does not mean they will insure your property.
"A common example making one home acceptable and a neighbor's unacceptable would be the type of roof. Or, you might have identical homes on opposite sides of the street, but one of them is backing up to a brush-covered hill.
"Properties that are in obviously higher-risk areas will have premiums that reflect those risks. If you live near a forest (vulnerable to fire risks), then it is logical that your premiums will be much higher than someone who resides in a city. If your property is located in an area prone to severe weather, such as hurricanes, windstorms, tornadoes or hail, or you live in an urban area with high crime, vandalism and theft, this may be considered as high risk."
So, let's assume that you get that bad news from your agent, go online and find insurance brokers who represent several companies — not just one — and still are being turned away or quoted mind-numbing rates that you just can't afford. You are biting your fingernails, thinking, "This is so unfair! Now what? How am I going to get coverage?"
And you just answered the question yourself with that one word, FAIR.
The FAIR Plan Provides Insurance in Many States
Recognizing the need to make insurance available to even the most difficult-to-insure properties, in the 1960s Fair Access to Insurance Requirements (FAIR) plans were created to make insurance available in areas that had abnormally high exposure to risks over which property owners had no control.
The FAIR plan was government's response to insurance companies refusing to insure inner-city properties and "redlining." It was an example of what government can do when it gets its act together, and currently over 30 states and Washington D.C. have some type of a FAIR plan.
Susman explains, "FAIR plans are state chartered organizations designed to provide fire and other types of coverage to people who cannot obtain insurance in the standard market.
"FAIR plan policies might cost more than private insurance and offer less coverage, but still, it is protection where none would otherwise exist. All FAIR plans cover losses due to fire, and offer vandalism, riot and windstorm coverage.
"Claims and premiums that the FAIR plan collects and pays out are backed by admitted insurance companies in the state, based on their percentage of market share. It is important to understand that a FAIR policy provides very basic coverage primarily for the peril of fire only.
"For this reason it is important to obtain supplemental coverage for water damage, theft, liability, etc., through a private insurance company. Many offer this type of coverage — which is referred to as a DIC policy — as the FAIR plan does not, and the quote from FAIR plan gives you links (like this one offered by California) and states that you need to obtain this supplemental coverage."
FAIR Plan Rates
"Please understand," cautions Susman, "that FAIR plan premiums vary greatly, depending on the location and characteristics of the risk. If you are in the middle nowhere it will cost more, but generally will be much lower than rates charged by standard companies." Why do plans for remote locations tend to cost more? Just ask Rachael Ray after her home in the wilderness of Upstate New York burned to the ground. Far from fire hydrants, difficult for fire engines to get there, ambulance, first responders all increasing the potential payout for a claim by the insurance company for a loss or accident on the property. This makes the property far more difficult to insure, hence denials are common, and FAIR plans to the rescue.
In conclusion, Susman notes, "The FAIR plan allows property owners to get coverage when no one else will provide it, and these days, nothing can be more timely."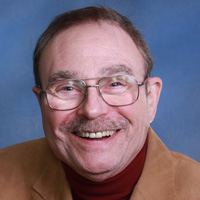 Attorney at Law, Author of "You and the Law"
After attending Loyola University School of Law, H. Dennis Beaver joined California's Kern County District Attorney's Office, where he established a Consumer Fraud section. He is in the general practice of law and writes a syndicated newspaper column, "You and the Law." Through his column he offers readers in need of down-to-earth advice his help free of charge. "I know it sounds corny, but I just love to be able to use my education and experience to help, simply to help. When a reader contacts me, it is a gift."