Best Tech Stocks in Silicon Valley
Silicon Valley is the heart of the technology sector.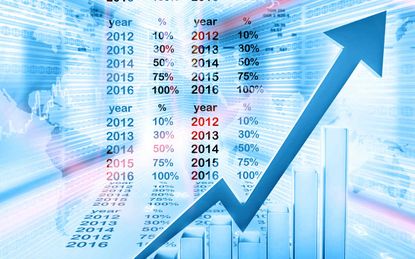 (Image credit: iStock)
Silicon Valley is the heart of the technology sector. Naturally, you'd assume that shares of the publicly traded tech companies based in such storied California cities as Cupertino, Mountain View and Menlo Park must be producing scorching returns in the current bull market. We set out to determine if that's an accurate assumption for the biggest and best-known Silicon Valley stocks.
Since "Nasdaq" is synonymous with "tech stocks," we focused on the Nasdaq-100 Index, home to the largest non-financial stocks listed on the Nasdaq Stock Market by market capitalization. From the onset of the bull market on March 9, 2009, the Nasdaq-100 has delivered a total return, including dividends, of 520%. By comparison, the broader Standard & Poor's 500-stock index has returned 348%.
There are 17 tech companies headquartered in Silicon Valley, a cluster of cities at the southern end of San Francisco Bay, whose stocks are components of the Nasdaq-100. Surprisingly, an investor would have been better served buying an exchange-traded fund that tracks the entire Nasdaq-100 index such as the PowerShares QQQ Trust ETF (QQQ (opens in new tab)), rather than some of the individual tech stocks on this list. Take a look at the winners and losers among the most lauded names in Silicon Valley.
Return data provided by S&P Global Market Intelligence. Prices and returns as of Oct. 4, 2017. Due to the multiple share classes issued by some companies, the Nasdaq-100 Index currently consists of 107 stocks. Market capitalization represents share price multiplied by the number of shares outstanding. Stocks are listed in order of total percent returns during the current bull market, from lowest returns to highest.