13 Blue-Chip Stocks With Risks You Need to Watch
Every company faces headwinds at some point.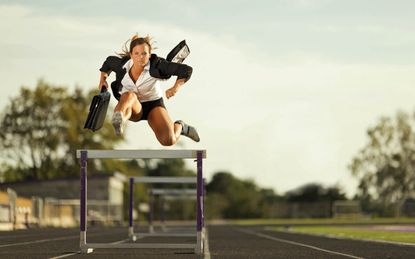 (Image credit: Getty Images)
Every company faces headwinds at some point. Even the bluest of blue-chip stocks must tackle a serious threat from time to time.
Dangers can come from anywhere. They can be industrial accidents such as the 2010 Deepwater Horizon oil spill that cost BP plc (BP) nearly $65 billion in legal fees, settlements and cleanup costs as of 2018. There are technological squabbles, such as Apple's (AAPL) 2017 patent infringement lawsuit settlement with Nokia, which forced the iPhone maker to pay $2 billion upfront as well as ongoing royalties from iPhone sales. Pfizer (PFE) was weighed down considerably in 2011 as it was about to lose market exclusivity on its blockbuster cholesterol drug Lipitor – this so-called patent cliff is a frequent headwind for pharma stocks.
Some blue chips, such as Apple and Pfizer, take the hit and keep on chugging. Others, like BP, take much longer to recover – if they ever do.
You can get some insight into potential headwinds by reading the "Risk Factors" section of each company's annual 10-K filing. Companies are required to list, by order of importance, the most significant risks challenging future profits or stock performance. Some risks apply to the entire economy, some to that particular industry and a few are unique to that company.
Here are 13 blue-chip stocks that currently are navigating their way around a landmine or two. This isn't necessarily a list of stocks to sell, however. Great companies can often overcome major setbacks, and many of these companies are working toward that. But retirees need to be especially aware of forces that threaten substantial shorter-term losses. And even the most ardent bull should acknowledge and understand significant risks – even if they merely set a stock up for a dip-buying situation.
Disclaimer
Data is as of June 10. Dividend yields are calculated by annualizing the most recent payout and dividing by the share price.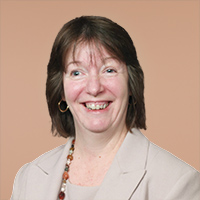 Contributing Writer, Kiplinger.com
Lisa currently serves as an equity research analyst for Singular Research covering small-cap healthcare, medical device and broadcast media stocks.