The Pros Say No: 7 Large-Cap Stocks to Sell or Avoid
Volatile markets can sometimes drive investors into the assumed safety of large-cap stocks.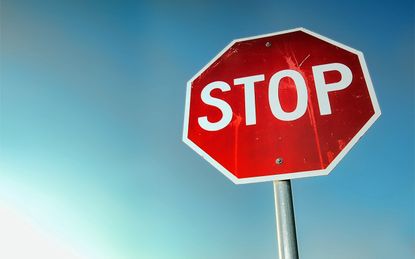 (Image credit: Getty Images)
Volatile markets can sometimes drive investors into the assumed safety of large-cap stocks. But a warning: Not every big company can help you weather the storm.
September is a notoriously difficult month for the stock market. That's without considering the current risks related to the ongoing U.S.-China trade war, or flashing recession signals, or other economic hurdles popping up around the globe.
"The global macroeconomic picture continues to show fragility," writes Northern Trust Wealth Management CIO Katie Nixon. "We expect overall growth to trend lower under the weight of growing trade uncertainty."
While investors might find shelter in big, blue-chip companies, you must be able to tell the difference between high-quality large caps and simply high-market-value large caps. The pros are here to help.
Here are seven large-cap stocks to sell or avoid, according to Wall Street analysts. TipRanks (opens in new tab), which collects ratings from roughly 15,000 Wall Street analysts, has honed in on a list of companies that are well-known but not particularly well-loved right now. We'll look into just how bearish sentiment is, and why the experts say you should avoid some of them, and boot the rest if you own them.
Data is as of Sept. 5. Stocks listed in reverse order of upside/downside potential, as calculated from analysts' consensus price target.
Contributing Writer, Kiplinger.com
Harriet Lefton, originally from the U.K., began her career as a journalist specializing in the niche world of metal markets. She graduated from the University of Cambridge before becoming a qualified U.K. lawyer. Now she has turned her attention to the world of financial blogging, covering U.S. stocks, analysts and all manner of things finance-related.