7 Limping Dividend Stocks to Sell or Avoid
The name of the game right now is risk avoidance.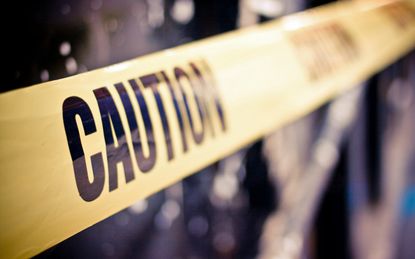 (Image credit: Getty Images)
The name of the game right now is risk avoidance. Numerous macroeconomic issues – the U.S.-China trade war, interest-rate uncertainty and global growth concerns – have conspired to knock the major indices from their recent peaks. The worries have intensified so much, so quickly, that you should start to monitor your portfolio for stocks to sell (and value traps to avoid, if you're prone to buying dips).
Weeding out weak holdings can limit your losses, after all. Stocks that can't ride the broader markets higher because of their own fundamental issues are at risk of even deeper cuts when the rising tide isn't lifting all the boats anymore.
One way to monitor for weakness is to look at the dividend-focused fundamentals captured by the DIVCON system (opens in new tab) from exchange-traded fund provider Reality Shares. DIVCON examines the payout health of the dividend stocks among the market's 1,200 largest companies, rating metrics such as earnings growth, free cash flow (how much cash companies have left over after they meet all their obligations), and even the Altman Z-score, which helps assess a company's likelihood of a bond default or bankruptcy.
The resulting rating system (a 1-5 scale in which DIVCON 5 indicates the healthiest of payouts and DIVCON 1 indicates dividends at the most risk) is intended to gauge a dividend's sustainability and chance of growth. But given the data that DIVCON measures, a low rating also can help identify companies with less-than-desirable overall fundamentals.
Here are seven dividend stocks to sell or avoid that have earned the lowest overall DIVCON rating (1). Each of these has underperformed the market during its 15% year-to-date run. And each looks more vulnerable during this current bout of uncertainty.
Price, market value and yield data is as of Aug. 6. DIVCON scores and measurement data such as earnings growth, levered free cash flow (LFCF)-to-dividend ratio and Altman Z-score are as of Aug. 1. Stocks listed by DIVCON score. Dividend yields are calculated by annualizing the most recent payout and dividing by the share price. You can view other DIVCON scores on the Reality Shares provider site (opens in new tab).
Senior Investing Editor, Kiplinger.com
Kyle is senior investing editor for Kiplinger.com. As a writer and columnist, he also specializes in exchange-traded funds. He joined Kiplinger in September 2017 after spending six years at InvestorPlace.com, where he managed the editorial staff. His work has appeared in several outlets, including U.S. News & World Report and MSN Money, he has appeared as a guest on Fox Business Network and Money Radio, and he has been quoted in MarketWatch, Vice and Univision, among other outlets. He is a proud graduate of The Ohio State University, where he earned a BA in journalism.