11 Best Stocks to Ride Out the Coronavirus Outbreak
Health scares can really spook the market, as February's coronavirus-sparked market drubbing illustrates.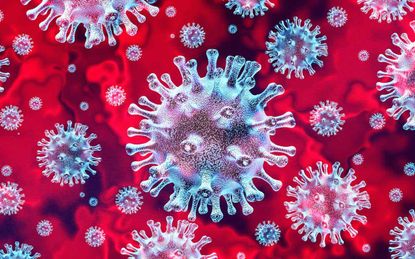 (Image credit: Getty Images)
Health scares can really spook the market, as February's coronavirus-sparked market drubbing illustrates. But we still have portfolios to manage, even if it seems like the world is ending, and that includes hunting down the best stocks for whatever the market might throw at us.
It's never reassuring when you see news footage of quarantined tourists stuck on a cruise ship, or when the Homeland Security agent gives your passport an extra-hard look for recent visits to China. But now that the Centers for Disease Control and Prevention have admitted that a U.S. outbreak has gone from a question of "if" to one of "when," it has become much more real.
We're not health experts, so we won't pretend to know what's next. What we do know is: This isn't the first global flu scare, and it's not likely to be the last. We also know that while the data on coronavirus is still patchy, it doesn't appear to be exceptionally lethal. The death rate is about 2.3% (opens in new tab), and the real rate could be lower. We have no way of counting early carriers of the virus who might have been misdiagnosed with flu or the common cold. For perspective, the "regular" flu kills only about 0.13% of those that catch it, but the SARS and MERS viruses had death rates of 9.6% and 34.4% (opens in new tab), respectively.
But while the coronavirus is far less deadly, its effects on the economy will likely be much worse. When SARS hit the Chinese economy in 2003, China accounted for just 4.2% of the world economy, according to IHS Markit. Today, it makes up 16.3%. Thus, any pronounced Chinese slowdown will be felt around the world.
We'll get through this. But in the meantime, we have to deal with a stock market that could suffer considerably at the hands of this worldwide health scare.
Here are 11 of the best stocks to buy if the coronavirus scare continues to escalate. Some are buy-and-hold plays that looked appealing under normal circumstances but also possess strengths that make them an even better fit for this situation. A few others have fundamental long-term issues and are best viewed as shorter-term (read: a few months) swing trades. And while all of them are bound to take a few lumps on broad-market selloffs, they also have certain qualities that give them higher upside potential in this environment.
Data is as of Feb. 24. Dividend yields are calculated by annualizing the most recent payout and dividing by the share price.
Contributing Writer, Kiplinger.com
Charles Lewis Sizemore, CFA is the Chief Investment Officer of Sizemore Capital Management LLC, a registered investment advisor based in Dallas, Texas, where he specializes in dividend-focused portfolios and in building alternative allocations with minimal correlation to the stock market.