The 7 Best Bank ETFs for American Bulls
Bank stocks and other financial equities are back in the spotlight again with the dawn of another earnings season.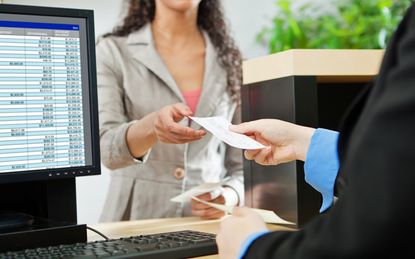 (Image credit: Getty Images)
Bank stocks and other financial equities are back in the spotlight again with the dawn of another earnings season. And any wind in their sails is sure to be felt by bank ETFs.
The financial sector helps kick off each quarter's run of earnings reports, starting with majors such as JPMorgan Chase (JPM (opens in new tab)) and Citigroup (C (opens in new tab)), then followed by regional banks, insurers and stock brokers. Robust economic activity means more business for banks – more mortgages, auto loans and business loans, as well as spending via personal credit – and that should show up in their quarterly reports.
Another bullish driver: The Federal Reserve has raised the fed funds rate three times in 2018 alone – which in turn is helping lift interest rates – to help keep America's economy from heating up too much. That is a good problem to have, especially if you hold bank stocks and funds. Rising rates help banks by improving their net interest margin (the spread between what banks pay out in interest on deposits and what they earn in interest from mortgages and other loans). It's no guarantee – higher rates can also dissuade consumers from taking out loans – but broadly, rising rates are viewed as bullish for banks and other financial stocks.
These seven bank ETFs provide varying ways to gain exposure to any continued growth in the financial sector.
Data is as of Oct. 11, 2018. Click on ticker-symbol links in each slide for current share prices and more. Yields represent the trailing 12-month yield, which is a standard measure for equity funds.
Senior Investing Editor, Kiplinger.com
Kyle is senior investing editor for Kiplinger.com. As a writer and columnist, he also specializes in exchange-traded funds. He joined Kiplinger in September 2017 after spending six years at InvestorPlace.com, where he managed the editorial staff. His work has appeared in several outlets, including U.S. News & World Report and MSN Money, he has appeared as a guest on Fox Business Network and Money Radio, and he has been quoted in MarketWatch, Vice and Univision, among other outlets. He is a proud graduate of The Ohio State University, where he earned a BA in journalism.